Hanuma Vihari wins the internet with his response to Babul Supriyo's 'murder cricket' remark
Vihari hits a six with 2-word reply to sledger minister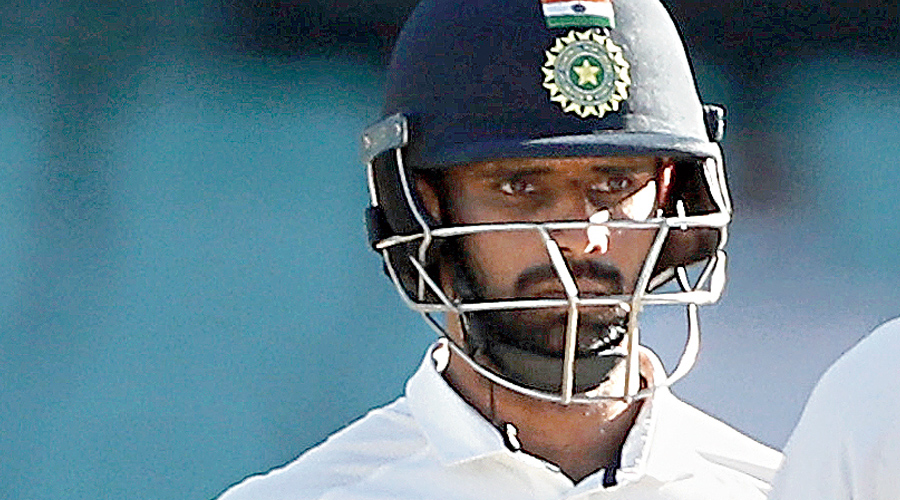 ---
---
Hanuma Vihari, whose heroics at Sydney on Monday earned him mostly kudos and some brickbats, sent social media into raptures on Wednesday with his simple two-word response to Union minister Babul Supriyo's tweet criticising the batsman — whose surname the Bengal MP wrote as 'Bihari' — for his low strike rate in the innings.
"*Hanuma Vihari," was the response tweeted by the India batsman on Wednesday.
Kakinada-born Vihari's succinct post was retweeted by his partner in the 259-ball Sydney blockathon, Ravichandran Ashwin.
"ROFLMAX!" Ashwin wrote in his post accompanied by three laughter smileys.
ROFLMAX!! 😂😂😂 pic.twitter.com/gIHpngYg3E

— Ashwin 🇮🇳 (@ashwinravi99) January 13, 2021
Vihari's reply earned him over 65,000 likes and close to 14,000 retweets by Wednesday evening. "In my backyard this answer is called Slipper shot!" wrote Twitter user Vishnu Manchu. Former opener Virender Sehwag posted on his Instagram a screenshot of Vihari's reply and wrote "Apna Vihari, sab par bhaari".
Along with the Australians' on-pitch chatter, the Indian batsman had to face sledging from Supriyo as well.
"Playing 109 balls to score 7 !That is atrocious to say the least Hanuma Bihari has not only killed any Chance for India to achieve a historic win but has also murdered Cricket.. not keeping win an option, even if remotely, is criminal. PS: I know that I know nothing abt cricket," Supriyo, the BJP MP from Asansol in Bengal, had tweeted at 11.31am on Monday when Vihari, struggling with a hamstring injury, and Ashwin were engaged in their heroic fightback.
Supriyo had put out a second tweet soon after.
"If Hanuma showed this little initiative of just standing& hitting the BAD BALLS for boundaries, India may hv got this historic win GIVEN that Pant did what no one expected," the minister tweeted at 12.42pm on Monday.
Bengalis often pronounce "V" as "B", as depicted in Kahaani (2012) where Vidya Balan's character Vidya Venkatesan Bagchi was repeatedly referred to as "Bidya Bagchi" by a Bengali policeman played by Kharaj Mukherjee.
This mis-pronunciation is also seen as the reason why the state of Bihar is so called when its etymological roots are traced to the Buddhist Vihars (dwellings) that prospered during the Maurya, Kushan and Gupta periods.
The influence of Bengali and other languages and dialects of the eastern region, which do not have the sound 'v' but have the sound 'b' in their vocabulary, might have led to the pronunciation Bihar instead of Vihar.
The Telegraph tried to get a response from Supriyo on Vihari's reply but till late on Wednesday evening the minister was unavailable for a comment.