F1 is about putting together a puzzle: Vettel
Sebastian Vettel has rejected the idea of using a sports psychologist to help him in his title fight with Lewis Hamilton, will stick to same approach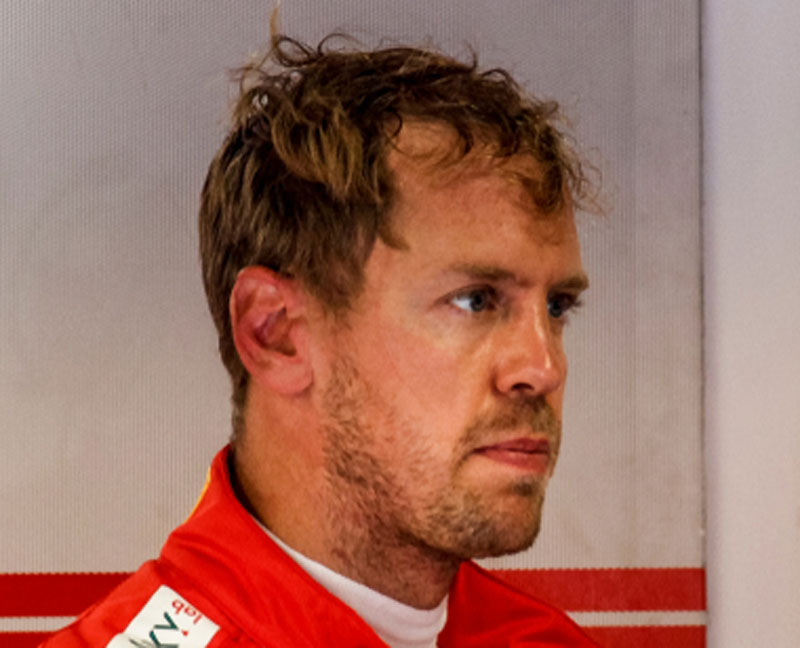 Sebastian Vettel
Source: Shutterstock
---
Published 28.09.18, 09:42 AM
|
---
Sochi: Sebastian Vettel has rejected the idea of using a sports psychologist to help him in his title fight with Lewis Hamilton and said on Thursday that he and Ferrari plan an unchanged approach.
The four-time world champion German lies 40 points adrift of Mercedes' Hamilton, ahead of this weekend's Russian Grand Prix after being swept aside by the dominant Briton in Italy and Singapore.
He said he had considered asking for psychological coaching, but had decided to stick with his own method of coping with pressure and managing the heat of competition.
"Formula one is about putting together a puzzle," he told Auto Bild. "It's important that the finished puzzle is your dream and your goal, but that can't distract you from putting it together.
"Of course I have pressure, but most of the time it's me putting it on myself. In my spare time, I hardly read about F1. It's mainly football.
"And I don't let public criticism get to me. But, generally, the motto is you're never as good or as bad as people say you are." Asked about needing a psychological coach, he said: "I find that side of it very interesting, but I have not met the person that I think can help me."
He said, he and his team will not give up.
"I think it's very simple from where we are," he told reporters Thursday. "We are some points behind and we need to catch up to make sure we stay there. That's our target and the best way to do that is to finish ahead, and ideally ahead of everybody.
"So the plan doesn't really change. Obviously, at this point, we try to give it everything we have and I still believe that we have the chance.
"I think we have a fair chance. We had races in the past that we should have won and we didn't. And we had others that we won (when) we shouldn't have. You never know what happens, but anything is possible. I'm not aiming to win all six races. First of all, I'm aiming to win here, then once that's done we go to the next one and we go to the next one.
"I don't think there's much point looking five, six races ahead. I think you're much better off staying in the moment at what lies in front of you."