Eerie, but Germany completes Bundesliga season
June 27 finish leaves Bayern and Leipzig with weeks of free time before the Champions League returns in August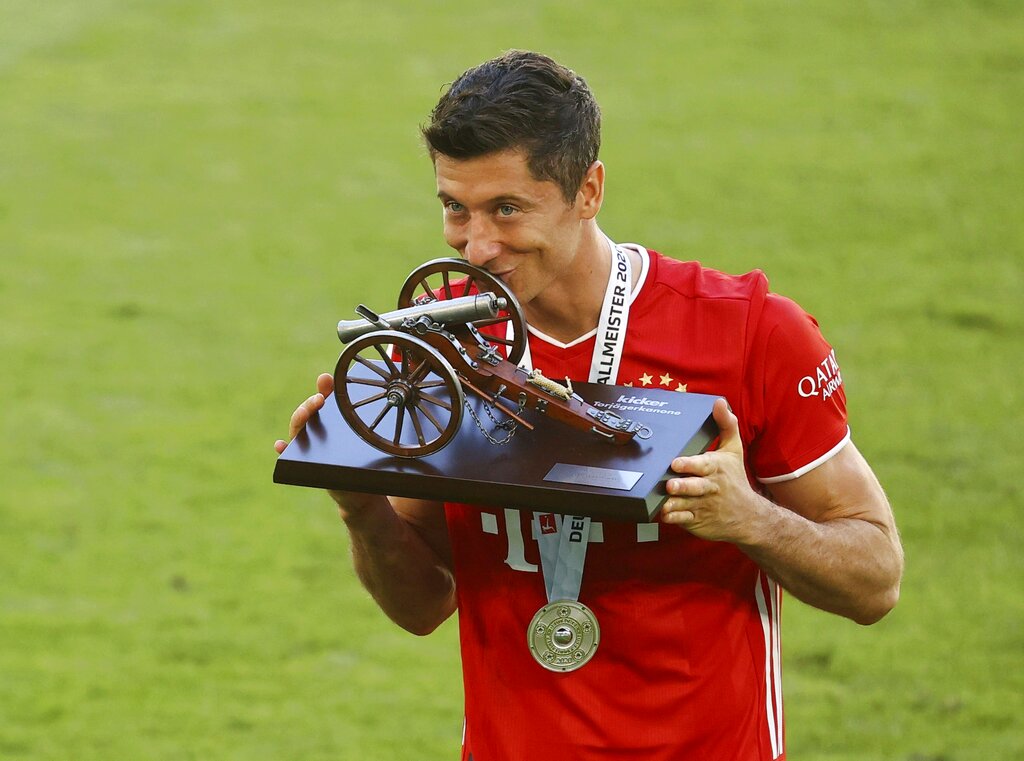 ---
---
There was a trophy, there were medals and there were commemorative T-shirts. Only the fans were missing as Bayern Munich celebrated their title on Saturday and the Bundesliga breathed a sigh of relief.
The restart plan worked.
"This isn't the Bundesliga that we wanted or that we love, but it was the only Bundesliga that was possible," league CEO Christian Seifert said.
When the Bundesliga restarted on May 16, it was more than a month ahead of other major European leagues. The June 27 finish leaves Bayern Munich and Leipzig with weeks of free time before the Champions League returns in August.
Bundesliga's virus testing and medical protocols formed a blueprint for other leagues and sports around the world. Unlike most other European countries, Germany also restarted the women's league, won by Wolfsburg.
The games were eerie as players' shouts echoed off empty concrete terraces and the colourful fan displays were gone.
The results were much like any other recent season. Bayern recovered from early-season troubles to win their eighth straight title with two games to spare, then held a muted party in private without players' families and the usual beer-throwing antics.
Now Bayern and Leipzig face weeks without games before the Champions League resumes in August, though Bayern still have a cup final on July 4 against Bayer Leverkusen.
There is also a two-leg promotion-relegation playoff that has yet to be played.
Almost immediately after suspending the league on March 13, Germany quietly began preparing for the restart. It helped that Germany was a world leader in ramping up its coronavirus testing. That meant that the league could use as many as 25,000 coronavirus tests to finish the season without putting a serious dent in the country's testing capability.
The deputy head of Germany's main public health body was opposed, saying tests should be saved only for people suspected of having the virus.
At one stage the restart looked in doubt after positive tests for players or staff at first-division club Cologne and second-division teams Dresden and Erzgebirge Aue.
The league has stopped publishing testing figures though no top-division team has reported an infection since the league resumed. German police, like those in England and elsewhere, feared fans would gather around stadiums and spread the coronavirus.
When Borussia Dortmund hosted local rivals Schalke on the first day back on May 16, a few curious locals in club colours wandered by but soon left.