Doping ban on rising fencer Chunni Lal, blame on Viagra
20-year-old tests positive, sports doctors question substance used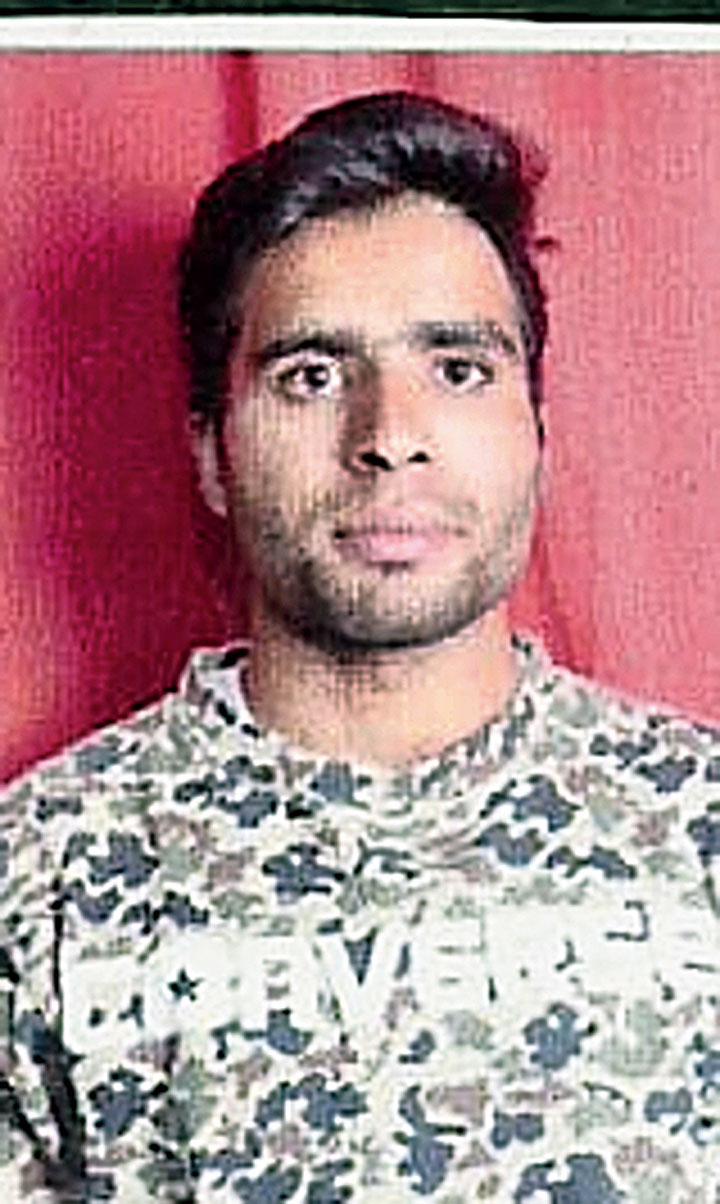 ---
|
Calcutta
|
Published 10.10.19, 09:08 PM
---
Chunni Lal, a 20-year-old fencer from Bahroj in Rajasthan, has tested positive for Androstanolone, an endogenous anabolic steroid banned under World Anti-Doping Agency (Wada)'s 2018 prohibited list.
Lal of the Services Sports Control Board (SSCB), who is based in Army Sports Institute, Pune, has been suspended for four years.
The Commonwealth Championships and Asian Junior Championships medallist was subjected to an out-of-competition dope testing by the National Anti-Doping Agency (Nada) on March 26, 2018. He was handed a provisional suspension in March 2019. Lal claimed he was innocent
and appealed for a B sample test which returned positive too.
According to a statement posted by Nada on Facebook: "Chunni Lal was vehement in his denial and sent a letter on 13.03.2019 to contest these doping allegations. He also stated that he was feverish a week before the test and had taken medication on advice of the doctors at SAI."
After his B sample returned positive, Lal hinted that the violation was unintentional as the steroid in question did not help win this particular sport and so there was no need for him to consume it.
Thereafter he was asked to reconsider his statements in consultation with his advocate.
"After much hesitation he admitted that a day before the dope test he and his colleagues had consumed Viagra purchased from a local chemist shop. However, he did not have an invoice of the purchased tablet so there was no way to ascertain the exact nature of the consumed tablet," Nada said in the statement.
"As Chunni Lal indulged in unsportsmanlike behaviour, he was found liable for sanctions which made him ineligible for a period of four years starting from March 2019," the statement said.
Doctors, however, are sceptical about Viagra being the reason for testing positive. According to Dr PSM Chandran, president of the Indian Federation of Sports Medicine, Viagra is not included in the list of banned medicines. The reason behind Lal's suspension lay in something else that he had consumed, knowingly or unknowingly, said Dr Chandran.
Bashir Ahmed Khan, secretary-general of the Fencing Association of India, told The Telegraph: "This is the first case of doping in fencing which has defamed the sport in the country and in the eyes of the world fraternity."
Khan expressed surprise at the positive test since fencing is a sport where the least cases of doping occur. He also voiced regret that a promising athlete has got into this mess so early in his career and felt Lal's ignorance had landed him in trouble.
But a rule is a rule and Lal has been banned for four years from all FAI activities. Khan has written to the SSCB (a copy of the letter is in the possession of this paper), asking the Sports Authority of India and the SSCB to collect all medals and certificates won by Lal.

According to a senior official involved in the running of the sport, all athletes want to excel, all run after name and fame and lack of education becomes the bane. They end up ingesting wrong substances.
"Regular seminars, education by coaches, good dietary supplements and medicines under proper guidance are necessary," he said.