Time MS picked to sail into the sunset
It was typical of the man who always believed in less drama and emotions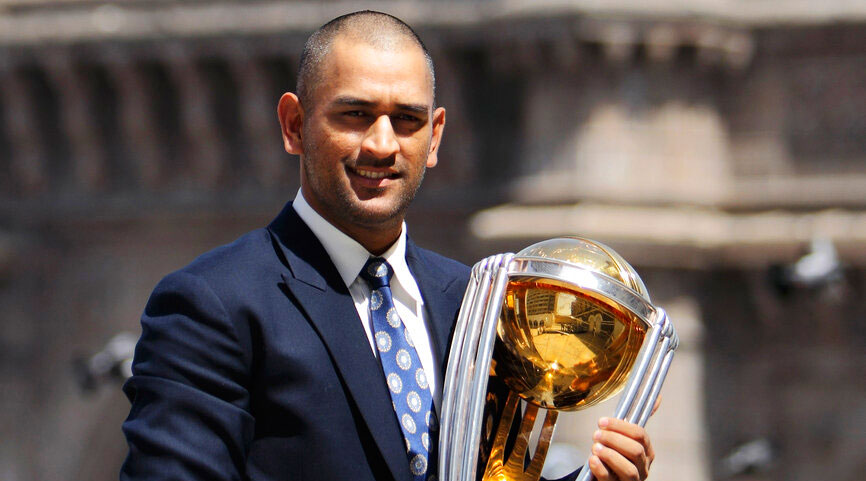 ---
|
Calcutta
|
Published 17.08.20, 03:32 AM
---
None in Indian cricket's establishment who claim to know Mahendra Singh Dhoni well believed that he would announce his retirement. That includes his teammates and support staff, selectors, former captains, Board officials, close aides, et al.
"Thanks a lot for ur love and support throughout.from 1929 hrs consider me as Retired," read Dhoni's message on Instagram on Saturday.
"1929 hrs" did trigger a lot of speculation with Chennai Super Kings's Twitter handle suggesting that he chose to end his career on Independence Day at the time of sunset at India's southernmost tip. A closer introspection, however, pointed to the cryptic time as the hour of sun down in some remote corner of Kutch district of Gujarat. He may have chosen it to signify the last sunset in India on that historic day.
Another theory indicates it was the time when India lost the World Cup semi-final to New Zealand.
Even former Board president and CSK supremo N. Srinivasan failed to read Dhoni's mind. Considered Dhoni's godfather, he was forced to check with the franchise's chief executive, Kasi Viswanathan.
"I spoke to MS and told Mr Srinivasan that what you had been hearing was true... He will never let anyone know what he's doing," Viswanathan said.
It was typical of the man who always believed in less drama and emotions. In 2014 in Melbourne, he attended a routine post-match media conference without giving the journalists any clue that he had played his last Test. Forty-five minutes later, a Board release said it was his farewell Test.
Three years later, he stepped aside from the limited-overs captaincy, again without any fuss or fanfare. Another Board release in the evening made the declaration. That's Dhoni for you.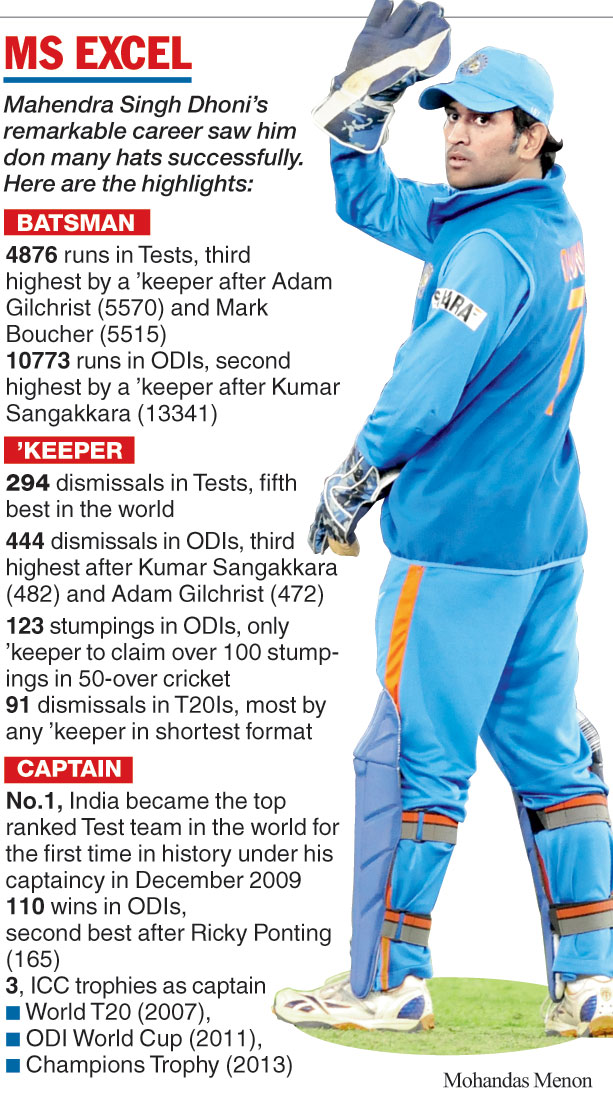 There's a firm belief that the pandemic which pushed back the T20 World Cup by a year and upset IPL's calendar contributed to his decision, but the flow of events ahead of last year's World Cup in England indicated that he had his plans in mind. Perhaps India's sudden exit in the semi-final at Old Trafford unsettled his schedule.
India's last white-ball series at home before the quadrennial showpiece was against Australia at home and Dhoni opted out of the last two ODIs having played the final game in hometown Ranchi.
"That was indication enough from a man like MS that the World Cup would be his last and he wanted to play his last game in India on home turf... The team management and selectors only honoured his request," a former Board official told The Telegraph.
Those in the know say that a heartbroken Dhoni served in Kashmir as an honorary Lieutenant Colonel in the Territorial Army immediately after the World Cup to "minimise his disappointment".
He believed that had he dived he wouldn't have been run out to Martin Guptill's throw and it would have changed the course of the game. In his heart he too knew that even a grand performance in the IPL wouldn't guarantee him a place in the India XI, especially with the likes of KL Rahul and Rishabh Pant settling down. Franchise cricket and internationals were entirely different and with KL Rahul and Rishabh Pant having adjusted well his chances were remote.He turned 39 this year and knew he had to put a stop to his ambitions. Deeply hurt when he was not included in the central contracts list this year, he politely told then chief selector MSK Prasad, "please do whatever is right".
No wonder there's a growing call to retire Dhoni's No.7 jersey to recognise his contribution to Indian cricket. That's the least the Board could do to respect the enigma called Dhoni.