Russell has taken power hitting to another level, applauds Kapil
'I don't think any actor in India has as much energy as Ranveer'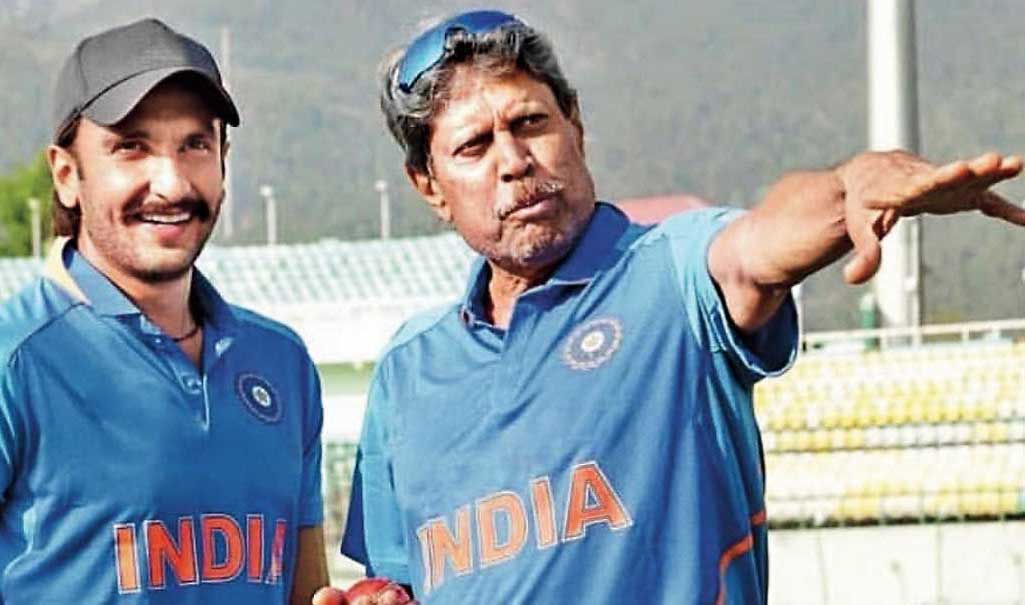 Ranveer Singh and Kapil Dev in Dharamsala.
Picture courtesy: Twitter
---
Calcutta
|
Published 06.04.19, 08:57 PM
|
---
Iconic Kapil Dev Nikhanj, a role model for millions across generations, has applauded two highly-passionate exponents of their trade — numero uno actor Ranveer Singh and Andre Russell, the white-ball blaster.
The Kolkata Knight Riders' Russell first.
"I couldn't watch Russell's onslaught against the Royal Challengers Bangalore on Friday night, but it would definitely rank as a great effort (48 not out off a mere 13 balls)...
"In fact, from what I've seen earlier, Russell has taken power hitting to another level. There are others too in the same mould. Today, it's a different game for batsmen...
"I have admiration for the Russells," Kapil told The Telegraph on Saturday afternoon, after returning from a two-day visit to Dharamsala.
Kapil's Dharamsala trip was in connection with 83, a full-length film which seeks to recapture India's canvas-changing win in the 1983 World Cup under his captaincy.
Directed by Kabir Khan, who can actually boast of an impressive CV, the film will feature Ranveer playing Kapil. Its expected release is in early 2020.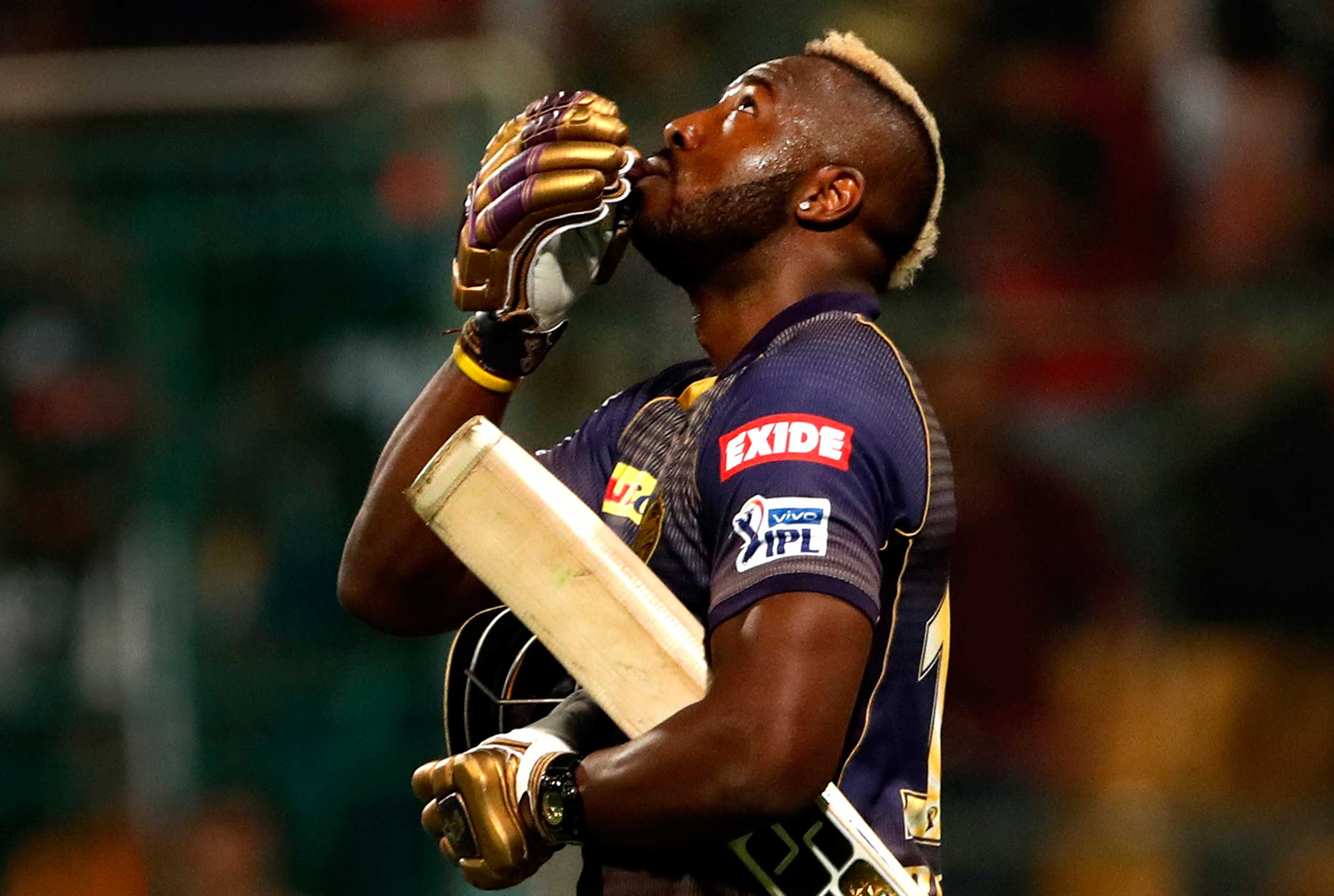 "Ranveer and the 13 other actors playing the roles of the rest of the World Cup squad are currently undergoing a 10-day conditioning camp in Dharamsala...
"The intensity at the camp would match that seen in the Team India camps. It's all serious work with Ballu (Balwinder Singh Sandhu) acting as the coach...
"Ballu, in any, case, is a consultant for the film...
"Each actor is putting in many hours every single day — in the morning and after lunch as well," a suitably impressed Kapil added.
Generally, the camp (which began on Wednesday) has two sessions: 8.00 am to 11.30 am; 4.00 pm to 6.30 pm.
Kapil, by the way, has been bowled over by Ranveer.
"I don't think any actor in India has as much energy as Ranveer. He's incredible with the energy levels besides, obviously, being such a powerful actor...
"It's not for me to talk about Ranveer the actor as his body of work speaks for itself...
"Ranveer is a willing learner and I've briefed him about my side of the 1983 story...
"Each one of us from the World Cup-winning squad is supposed to do exactly that, make the actor playing one's role familiar with the individual...
"Given the seriousness shown by the actors, I'm confident Ranveer and the others will do complete justice to their roles...
"Like Ranveer, Farhan Akhtar must have done all the hard yards while preparing to play Milkha Singh in Bhaag Milkha Bhaag," Kapil pointed out.
Asked if he'd actually guided Ranveer on how to go about playing him on the big screen, Kapil replied: "Oh, no... That is Kabir's job."
Interesting is that Ranveer was born two years after India's World Cup win! He's 33 now to Kapil's 60.
Madanlal, Yashpal Sharma and Kirti Azad have already been to the camp, while Mohinder Amarnath is expected on Sunday morning.
Amarnath had been the MoM in the semi-final against England and, again, in the memorable final versus the West Indies.
Like Kapil, Sandhu (still hailed for sending down the ball of the World Cup, to stalwart Gordon Greenidge, in the final) has been wowed by Ranveer.
Speaking exclusively to this Reporter, the 62-year-old Sandhu said: "Ranveer has picked up 70-80 per cent of Kapil's bowling action. He's working on fitness right now and, when at his peak, would come close to bowling like Kapil."
Sandhu's role will be played by one of the leading lights of Punjabi cinema — Amrinderpal 'Ammy' Virk.
According to Sandhu, the entire cast "is outstanding." Even Pankaj Tripathi, who is to play manager P.R. Man Singh, would "catch the eye."