English Premier League players dodge past pay cut idea
Sports minister Nigel Huddleston reminded the Premier League to ensure it 'helps the national effort'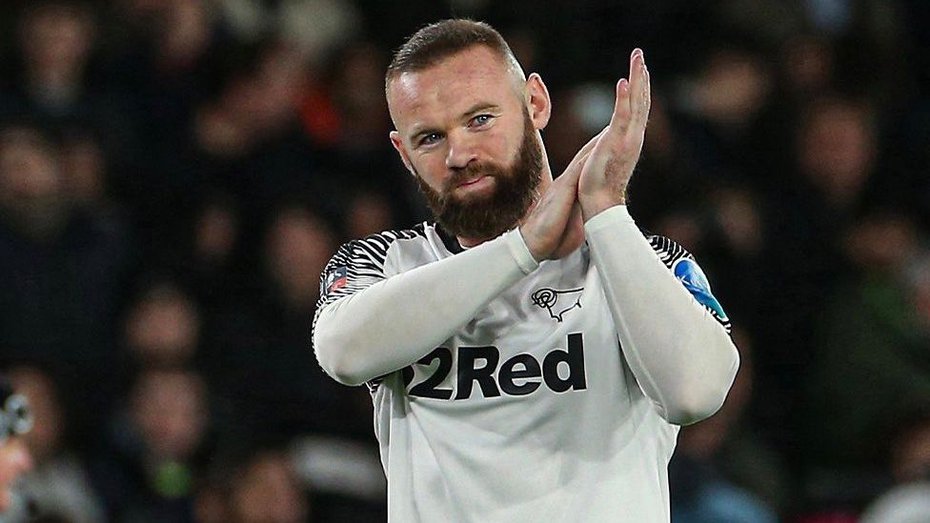 Wayne Rooney
(File picture)
---
London
|
Published 05.04.20, 09:06 PM
|
---
The English Premier League players rejected a move Saturday by clubs to cut their wages by 30 per cent during the coronavirus pandemic, escalating a bitter public row as their union claimed the government would lose out on more than £200 million (around $245 million) in tax.
"This would be detrimental to our NHS (National Health Service) and other government-funded services," the Professional Footballers' Association said in a statement.
Taking on the Premier League as a whole, the PFA said the £20 million being given to the NHS by the world's richest soccer competition was "welcome, but we believe it could be far bigger."
The union's strident stance came after further talks Saturday involving clubs and the league, as Liverpool became the latest Premier League side defying political anger by using a government bailout scheme to furlough some non-playing staff.
Health secretary Matt Hancock had told players at clubs furloughing staff to take a pay cut.
Sports minister Nigel Huddleston reminded the Premier League to ensure it "helps the national effort."
Liverpool, which leads the league by 25 points, followed fellow 2019 Champions League finalists Tottenham, Bournemouth, Newcastle and Norwich in furloughing staff.
Under a job retention scheme implemented to help businesses survive the national lockdown, staff can be put on furlough and receive 80% of their salaries from the government, up to a maximum of £2,500 ($3,000) a month.
Liverpool said it would top up salaries to ensure staff still received the full amount but that still means using public funds to pay some staff.
Former Liverpool defender Jamie Carragher called that a "poor" move, saying "respect and goodwill is lost" by the club.
The European champions have been owned for a decade by John Henry's Fenway Sports Group, which also features the Boston Red Sox. Liverpool made a pre-tax profit of £42 million on a turnover of £533 million last year and it said "complex" talks continue with players about savings on salaries.
City's stance
Unlike Liverpool, Manchester City will not seek to use the government job retention scheme and furlough staff during the shutdown, the Premier League club has told its employees.
City, owned by Sheikh Mansour's Abu Dhabi United Group, are the first Premier League club to state that they will not be going down that route.
Employees were sent emails this weekend reassuring them that their jobs would be protected.
"We can confirm, following a decision by the chairman (Khaldoon Al Mubarak) and Board last week, that Manchester City will not be utilising the UK Government's Coronavirus Job Retention Scheme," a spokesperson said.
"We remain determined to protect our people, their jobs and our business whilst at the same time doing what we can to support our wider community at this most challenging time for everybody."
Rooney's support
Wayne Rooney has criticised the government and the Premier League for placing footballers in a "no-win situation" over proposed pay cuts.
The former England captain, now playing with Championship side Derby, penned an impassioned column in the Sunday Times saying his fellow professionals were "easy targets" in the wider response to the coronavirus crisis.
Rooney made it clear he had both the means and the will to make financial contributions, either in the form of salary reductions or direct donations to the NHS, but felt the public pressure being exerted on players was unhelpful.
"If the government approached me to help support nurses financially or buy ventilators, I'd be proud to do so — as long as I knew where the money was going," wrote Rooney.
He added: "I'm in a place where I could give something up. Not every footballer is in the same position. Yet suddenly the whole profession has been put on the spot with a demand for 30 per cent pay cuts across the board. Why are footballers suddenly the scapegoats?
"How the past few days have played out is a disgrace."