Nintendo unveils upgraded Switch for gamers
Besides a new screen, it will include an adjustable stand for tabletop play, 64GB of built-in storage, a new dock with a wired ethernet port built in, and improved audio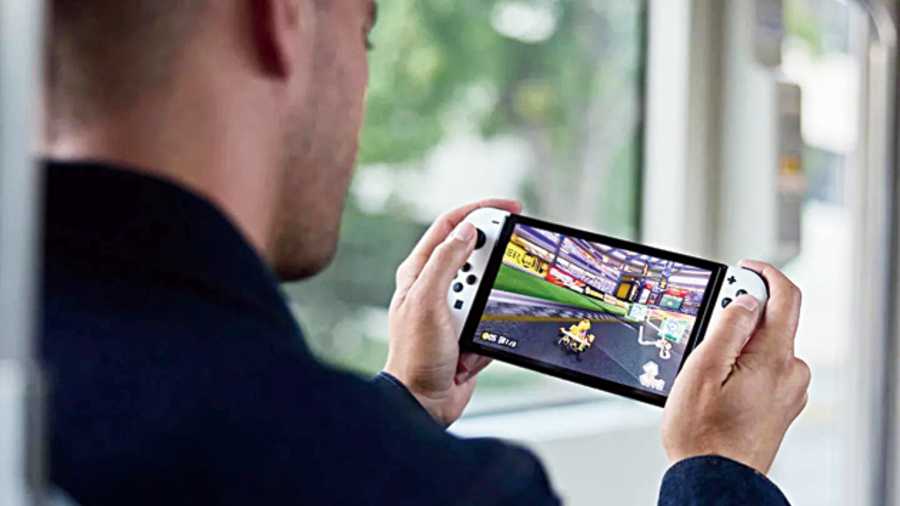 ---
Published 07.07.21, 10:15 PM
|
---
In case you are planning to purchase a Nintendo Switch, wait till October when the OLED model becomes available. The video game company has announced a seven-inch 720p OLED option, which is slightly bigger than regular Switch model's 6.2-inch LCD screen (Switch Lite has a 5.5-inch LCD screen), and it's sure to offer more vivid colours and better contrast.
Besides a new screen, the new model will include an adjustable stand for tabletop play, 64GB of built-in storage (up from 32GB), a new dock with a wired ethernet port built in, and improved audio for handheld or tabletop play. There are no major internal changes and even battery life remains the same, which is up to nine hours. Needless to say, the original Joy-Cons will work with the new version, and all existing games will run on the OLED model.
But has Nintendo anything more to offer? The Verge says one shouldn't rule out a 'Switch Pro' (though nothing is confirmed) but given the global chip shortage and the pandemic, 2022 will be a better timeframe to consider something new.
Nintendo Switch's lifetime sales are at 84.59 million units shipped since its launch in 2017. The OLED model will go on sale on October 8 for $350.