Look beyond the leader with Apple
It's the time of younger products with more runway for innovation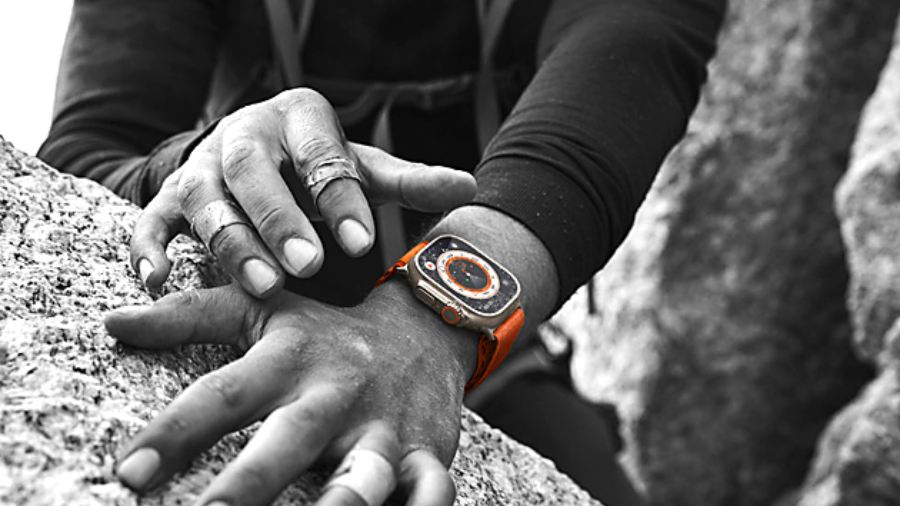 ---
Published 19.09.22, 04:00 AM
|
---
Over the past decade, September has been the month when Apple revealed its latest iPhone. The company served up swaggering advances in technology, year after year, that propelled its business as Apple became the world's most valuable company.
But as the marquee device has grown older and its improvements have gotten more incremental, the tech giant has shifted its focus to younger products with more runway for innovation: the Apple Watch and AirPods.
Apple recently unveiled a fitness-focussed version of its wearable computer, the Apple Watch Ultra. Aimed at triathletes, distance runners, scuba divers and backcountry enthusiasts, the rugged $800 model features a larger screen and improved durability. It also has an "action" button to make it easier to use while wearing gloves, bigger speakers for calls in windy conditions and a larger battery with a 36-hour life span on a charge. New features for Apple's wireless earbuds, the AirPods Pro, include the ability to change the volume with the swipe of a finger.
While the iPhone still accounts for over half of Apple's sales, the smartwatches and AirPods, which require an iPhone to work optimally, have helped the company build a fortress around its most important device, deepening customer loyalty.
"The more products you have from Apple, the more impossible it becomes to leave Apple for another player," said Francisco Jeronimo, vice-president of device research at IDC, a market research firm. "Your entire life becomes part of a single ecosystem."
Apple has used the iPhone, which has over 1 billion users, to enter new markets and conquer unrelated businesses. It has helped Apple disrupt the finance industry with its own credit card, the watchmaking profession with its own timepiece and the audio industry with its wireless headphones.
The Apple Watch Ultra is the latest example of how the company can extend its tentacles. It thrusts Apple into a corner of the smartwatch market dominated by Garmin, which does about $2.6 billion in sales to endurance-sports competitors, according to IDC. With Apple's brand recognition and the iPhone's popularity, it should be able to cut into that share, Jeronimo said. It already claims nearly 51 per cent of the smartwatch market, over double its closest competitor, Samsung.
Garmin said that Apple's move into adventure smartwatches validated the business it had built. "We will continue to push the limits of GPS-enabled technology and remain committed to creating innovative products designed for active lifestyle customers around the world," said Krista Klaus, a company spokesperson.
In addition to the fitness-focussed watch, Apple released an update for its traditional watch, the Series 8, with a sensor to track body temperature and a feature called "crash detection", which can identify when an Apple Watch wearer is in a car crash and notify family and emergency services.
Apple unveiled the products at the Steve Jobs Theater on its campus in Cupertino, California, US, the first time it had held a product event there since 2019.
The Apple Watch's new abilities overshadowed more modest updates to the iPhone line-up. Apple released introductory and higher-priced versions of the iPhone 14 with 6.1-inch and 6.7-inch displays. Both models add the abilities of a satellite phone, allowing users to connect with emergency services in rural and other remote environments so they can get help if they are lost while hiking or find themselves in some other dire situation.
The lower-priced iPhone 14, which costs $800, features last year's processor but has improved front and rear cameras with larger sensors to capture clearer photos in low light.
Apple saved its biggest design changes for the iPhone 14 Pro, which costs $999, the same as last year's flagship phone. The new phone eliminates the notch for its Face ID system in favour of a small cutout that contains the front camera and displays alerts and notifications. The phone also has an "always on" display to illuminate information like a clock without unlocking the phone, and a slimmer, black border around the screen.
Unlike the lower-priced iPhone 14, the Pro model features a new processor, the A16, which supports an improved camera with a larger sensor for better photos. It also supports new machine-learning algorithms to enhance the details and sharpness of photographs.
NYTNS