Work from Hotel
Your vote works like a five-star pass for your legislator. Think about it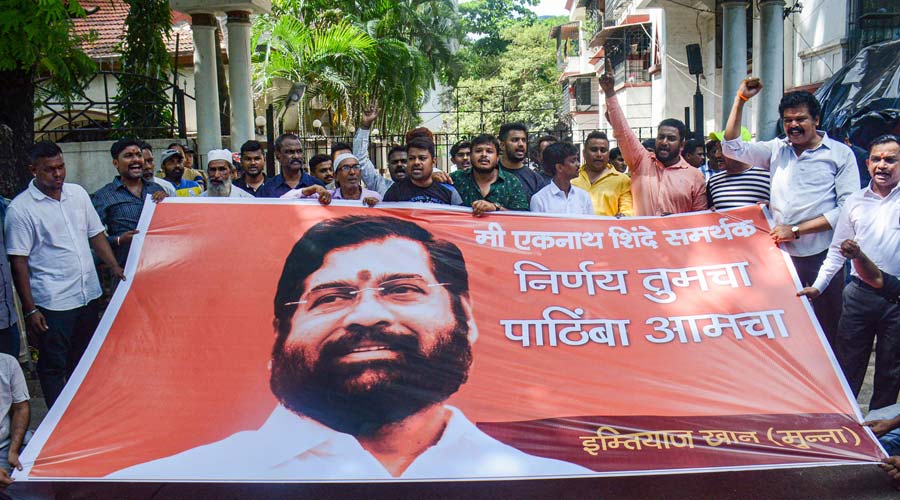 Last week, 37 MLAs of the Shiv Sena's breakaway faction, headed by Eknath Shinde, checked into a luxury hotel in Guwahati.
File Picture
---
Published 26.06.22, 02:50 AM
|
---
From Guwahati to Jaipur, be it the Shiv Sena defections or Rajya Sabha elections, MLAs are spending a lot of time in hotels. Sometimes, as in 2019, with a day to go before the last date of government formation, the Shiv Sena moved all 56 of its MLAs to a Bandra hotel. Karma is a hedonist. Last week, 37 MLAs of the Shiv Sena's breakaway faction checked into a luxury hotel in Guwahati. Sometimes MLAs hotel-hop, as did the lot from the NCP three years ago, apparently to throw poachers off scent. No one is suggesting that on every occasion all the MLAs are willin'. In 2017, 120-plus AIADMK MLAs were whisked away to a luxury resort in Koovathur, near Chennai, at the bidding of V.K. Sasikala. Their mobile phones were taken away and they were not allowed to step out of the resort premises. One of them scaled a wall, literally, to join O. Panneerselvam.
Do Not Disturb
In 2020, when trouble brewed between Ashok Gehlot and Sachin Pilot, Congress MLAs moved into a hotel in Jaipur. There were reports about pictures that showed them having a good time — crowding around a chef, doing yoga. Apparently film screenings had also been arranged. In 2018, Congress-JD(S) MLAs were moved from a hotel near Bangalore to another in Hyderabad, where they enjoyed their mud baths and body massages. Our legislators are so at home in hotels that on occasion they have been known to turn hotel spaces into makeshift Assembly. That is what the BJP and rebel Congress MLAs of Arunachal Pradesh did in 2015. They convened at a hotel to vote out the Nabam Tuki government. As we speak, a two-day training session for Goa MLAs has been scheduled sometime end-June, in a luxury resort.
Whither Assembly
It has become so very commonplace that there is no attempt to deny or hide or even appear sheepish about this trend before the public. Look again at that image of Eknath Shinde playing chess in a five-star facility in the northeastern state, while there is a flood pummelling that very geography. Listen to the chief minister of Assam Himanta Biswa Sarma's response when asked about the veracity of it all. "Great hotels are there in Assam. Why should people not come here?" he equivocates. Perhaps some years down the line some science journal will publish a study and then we shall know for certain — how five-star environments lead to certain crucial deficiencies, stunt certain developments. By then, the new altered species would be running riot.