Third eye: Editorial on SC inability to make Modi regime bend over Pegasus probe non-cooperation
The apex court's statements underscore what should be a given in all modern societies: citizens must always stay vigilant against government overreach and abuse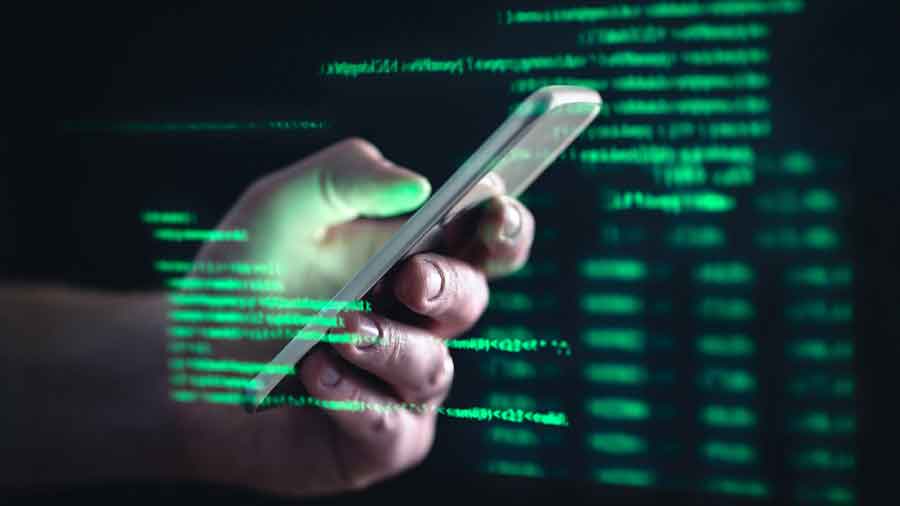 Representational image.
File photo
---
Published 30.08.22, 03:34 AM
|
---
The Supreme Court's observation that the government of Prime Minister Narendra Modi did not cooperate with a court-appointed investigation into allegations of phone hacking using the Israeli spyware, Pegasus, has reignited India's data privacy debate. The apex court's statements, based on the work of two expert panels it had appointed, underscore what should be a given in all modern societies: citizens must always stay vigilant against government overreach and abuse. But the committees also laid out a range of suggestions that are worth exploring if India is to truly build a robust infrastructure to address questions of privacy in the fast-evolving landscape of digital technology. The specific case involved the alleged use of Pegasus by Indian security agencies against journalists, activists and political opponents of Mr Modi's administration. While the Supreme Court said its panels could not conclusively determine the nature of malware that they found on some submitted phones, the allegations involving the Indian government are a part of broader indications that many regimes around the world have used Pegasus to spy on critics. Although it is unclear why the court did not press the government more to help with its investigations, it is correct to use this opportunity to seek deeper reforms in the way India handles privacy.
One of the court panels, led by Justice R.V. Raveendran, has recommended the creation of a mechanism for citizens to complain if they believe that they are targets of illegal surveillance. For such a platform to truly work, it must have independence from the government — and the teeth to actually investigate allegations and not just act as a post office transferring complaints from citizens to the government. The Justice Raveendran Committee has recommended the creation of an independent agency to tackle cyber security vulnerabilities.The panel has also suggested a legal bar on the use of spyware by non-State entities. In principle, this proposal makes sense. But if the government is to have a monopoly on the use of spyware against fellow Indians, citizens must know that there are strong safeguards in place against the misuse of this authority. That is where there is most reason for worry. If the government refuses to work with the Supreme Court, and the nation's top judges are unable to make the regime bend, can any other agency in this country — leave alone ordinary citizens — expect transparency and accountability?