The country's food capital
It is the egg curry and rice in the corner shack, or un-Chinese chow mein, that makes one's day less difficult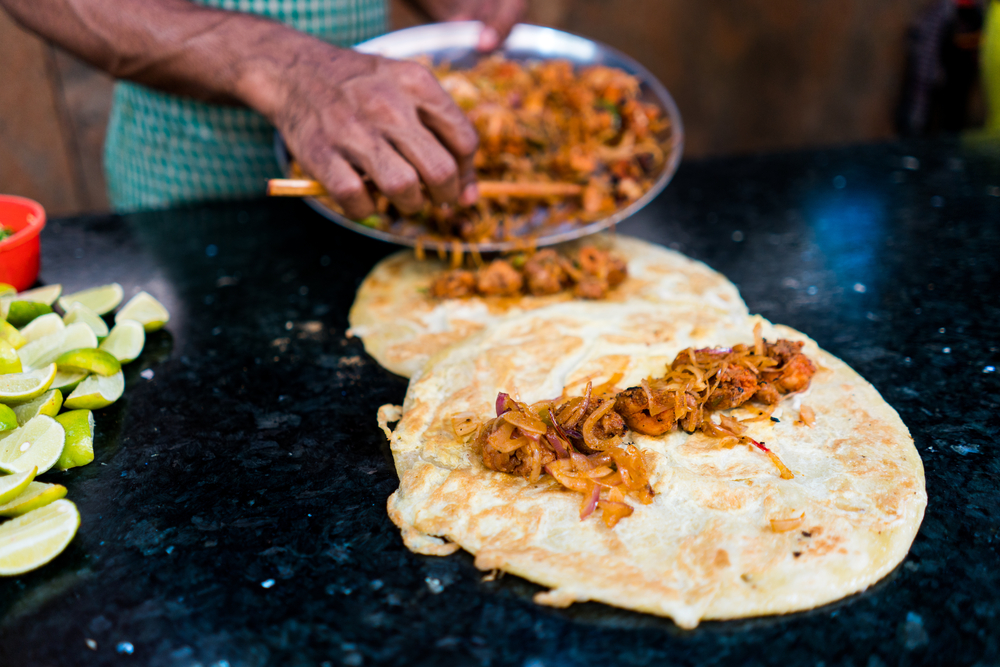 ---
---
There is a heaven on earth for everyone. For the serious foodie, some people believe, Calcutta is such a heavenly place. It is not just that the more visible roads flaunt facades of restaurants ranging from the forbiddingly retiring to the youthfully bouncy, fashionably geeky to comfily granny-friendly, but it seems also that every nook and turning, that blind alley and this shortcut, is peppered with eating places. Shacks in which the hands of men and women never pause — kneading, rolling, roasting, toasting, frying, boiling, stirring, pouring — ceaselessly supply meals to the customer who can pause but for a few minutes, yet can feast on any iconic menu of his choice from the north, south, east or west of the land. He — or she — might even move overseas, gastronomically speaking, binging on chow mein and momos, or Calcutta versions of these delectables. (The 'real' versions are also available elsewhere in the city.) Unexpected holes in the wall, temporary boards on pavements, corner stands, rows of vendors offering instantly cooked food, seasonal fruits and freshly made sweets crowding the peripheries of government office areas, all attest to Calcutta's love for every mouthful.
It is no wonder that the inference from the India Food Service Report 2019, released together with the inauguration of the Calcutta chapter of the National Restaurant Association of India, is that Calcutta is the country's food capital, and its organized sector has the potential to grow many times over. The report has found that only 7,994 restaurants of the city's 38,838 are in the organized segment. Reports are useful things, but will the Calcuttan racing through the day to complete a job in the huge unorganized sector eat in restaurants in the organized segment? It is the egg curry and rice in the corner shack, a plate of biryani or un-Chinese chow mein, still steaming, or chapatti and chicken, or the quick health mix of boiled Bengal-gram and potato livened up with onion and chilli, the fresh-cut pineapple or watermelon, or cool coconut water that cheers him up and makes his day less difficult. He can afford it.
A food service report would not take into account the universe of tastes nurtured by the kitchens at home. But the labour-intensive recipes typical of the region, although immortal on the tongue, have had to give way to shortcuts demanded by smaller families and working couples. Yet the longing for other tastes is in the Calcuttan's blood. So he — or she — orders out: 14 per cent of Calcuttans eating food not cooked at home order online, while the national average is 11, and 22 per cent prefer takeaway, against the 14 per cent national average. The once cosmopolitan city, many say, is a sad shadow of its former self. Not in its love for all kinds of food, though, that is its taste of the whole world.