The Cordelia Connection
For some weeks SRK's super stardom continued to diminish and his overwhelming identity became Aryan ke pitiable papa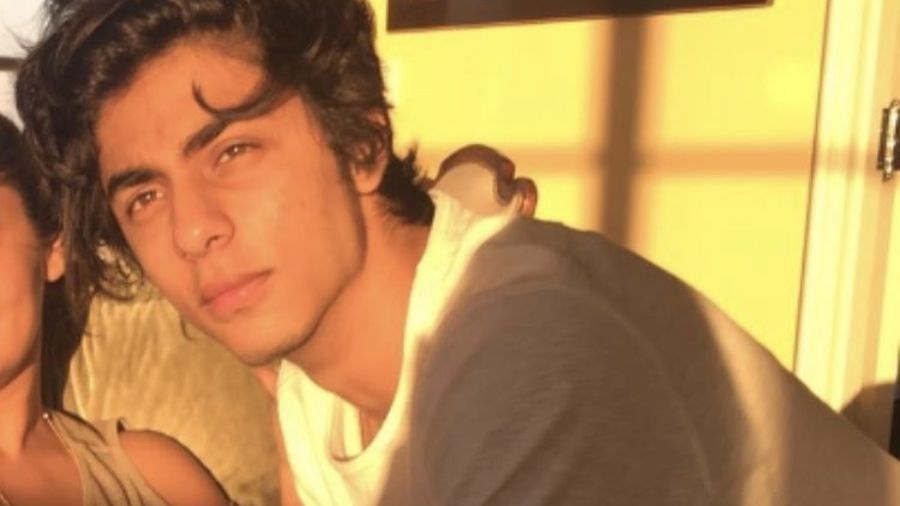 Around the time Aryan Khan was granted bail, a new chorus was born on social media. Everyone started to share an SRK story.
File Picture
---
Published 07.11.21, 12:22 AM
|
---
The cruise ship on which it all happened was named after a model child. And Cordelia too had a king for a father. For some weeks after Shah Rukh Khan's son Aryan's arrest in a drugs case, all discussion was about how a super star had turned super scapegoat. Everyone seemed to know every detail right down to the X many grams of cocaine, MD, charas and MDMA reportedly recovered. The enduring impression of Cordelia ke papa is a bitterly disappointed, raving, raging father hungering for a particular expression and admission of filial affection. And yet Lear is king and therefore the scale of tragedy and all that collateral damage. For some weeks SRK's super stardom continued to diminish and his overwhelming identity became Aryan ke pitiable papa.
Tragedy of errors
Theories eddied the air --- on super starring, on parenting, on alliances. Coulda. Woulda. Shoulda. Here's some of what passed off for news — the mother cried, the father looked sombre, no sweets on the table of the house named Mannat after a prayer-pledge. And boy there was collateral damage --- other people's children, parents, this in law, that in law. There was the NCB-NCP furious tango. Family histories were dragged into public and spun to dizzying proportions. Old rivalries split wide open. Conspiracy theories paraded. And there was that constant hum --- "Will Shah Rukh speak or won't Shah Rukh speak?"
All for a king
There is good reason why the Shakespearean classic is named after the king and not his offspring. Cordelia might have initiated the chain of events that constitute the tragedy, but she is not tragic. Neither is she all that virtuous. In fact, she is like most children, even the good ones, self-righteous and wanting to tweak the accepted grammar of things oftentimes at the cost of hurt or harm. Around the time Aryan Khan was granted bail, a new chorus was born on social media. Everyone started to share an SRK story. Stories of kindness, accessibility, patience, humour. Those who didn't so much as come within an inch of him spoke of his films and their lasting impact. For a while, no reference was made to the scandal or shame. Rahul Gandhi wrote to Shah Rukh saying, "I have seen the good work you have done for people. I am sure their blessings and goodwill will be with you." And in this way an otherwise hate-riven constituency, a greater Indian family came together in support of a father. And in this way, in deep personal tragedy, King Khan rescued the soul of India just in time for a bright Diwali.
As for Aryan, it was never really about him after a point and beyond immediate family.