Swachh Bharat cannot be disentangled from Namami Gange
In Uttar Pradesh, where the river cleaning project was launched, 87 per cent of human waste ends up in rivers and fields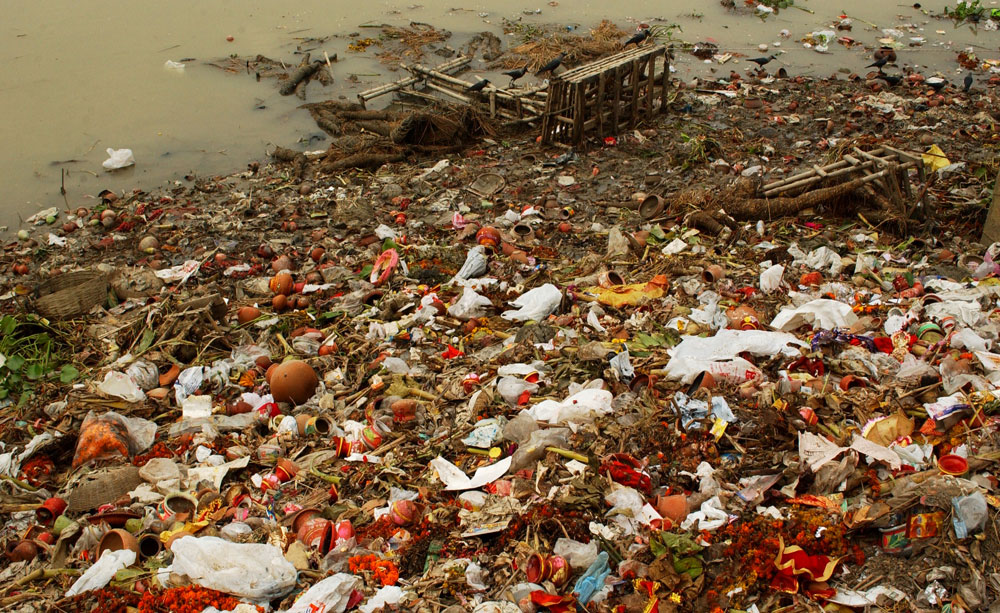 ---
---
Playing up holiness is part of the Bharatiya Janata Party's USP: the name of the prime minister's 'clean the holy river' project, Namami Gange, is a good example. The fanfare and sadhu clusters around the launch of the project in Varanasi in 2014 may have been used by the BJP to drive out memories of an earlier prime minister, Rajiv Gandhi, who inaugurated the mission to clean the Ganga. Although means, methods and funds were put in place, there was little progress. Yet all that was needed was that state governments and local bodies take responsibility to carry on the system, so that new initiatives would not be needed more than two decades later. By strictly enforcing measures to ensure that neither cities nor industries dumped their untreated waste and effluents into the river, governments would have managed to 'clean up' the water. Holy or not, all rivers should be freed of pollution. This principle needs no high-falutin sentiment, just as it requires somewhat more than zero action.
Narendra Modi's gung-ho beginning seems to have failed too. If there has been any action, it is certainly invisible in Uttar Pradesh, where the project was launched. Data from 30 cities have shown the Centre for Science and Environment that with inadequate sewerage systems, 87 per cent of the excreta from UP's cities and towns ends up in rivers and fields. The state borders one of the filthiest stretches of the Ganga in terms of faecal sludge. If this had not been dangerous, it would be funny. The state boasts a holy man as chief minister; his primary concern is cleanliness, physical, mental and social. It is the state where men are killed for being in the proximity of a bovine while coming from the wrong community or caste. It is also the state which was planning to become open defecation free by October 2, to preempt the Centre's target by a year. To make sure of this, toilets have been built at breakneck speed — reports of unverified claims filed equally swiftly — so that UP now has 80 per cent toilet coverage. Reportedly. Without proper arrangements for sewerage and scientifically managed sanitation, CSE experts think that more toilets will swamp the state in faecal sludge. And more septic tanks and dry latrines will mean more manual scavenging.
Mr Modi's projects are interlinked: Swachh Bharat cannot be disentangled from cleaning the Ganga. Choking the river with faecal matter is not the best way to pay obeisance to holy waters.