Second chance
Brazil's election has one overriding factor: the possibility of the return to power of the former president, Luiz Inácio Lula da Silva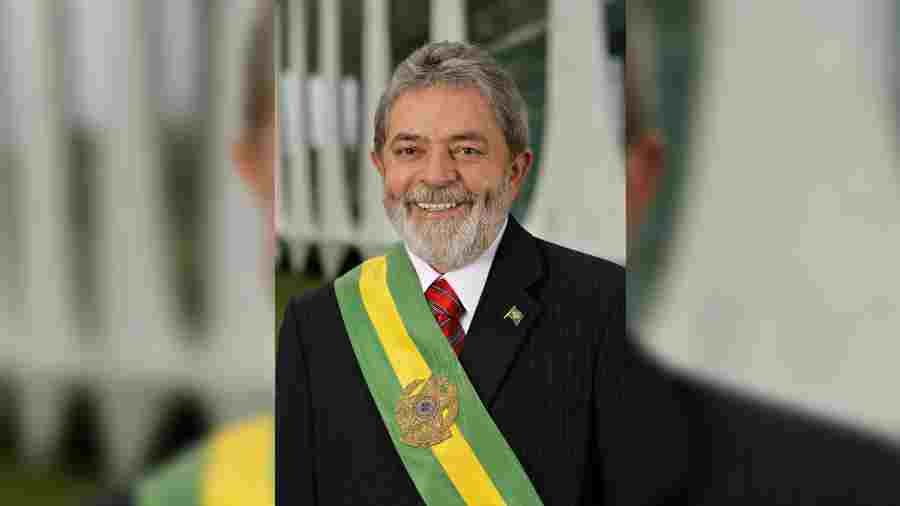 Luiz Inácio Lula da Silva
Wikipedia
---
Published 18.08.22, 03:08 AM
|
---
The presidential election looms on Brazil's political firmament in October this year. The South American nation has drawn increasing attention across the world because of the notable heft it has started to display in world politics. A largely agricultural nation, Brazil has increasingly become a player in the global market for steel and oil. Nevertheless, despite sundry social uplift programmes rolled out by successive governments, this election has one overriding factor: the possibility of the return to power of the former president, Luiz Inácio Lula da Silva.
'Lula', as he is popularly known, is a veteran with an iconic status in Brazil's politics. A proud child from the country's destitute northeast, Lula was born in 1945 in the hardscrabble state of Pernambuco. His family was so hard up that the future president was forced to drop out of school after the second grade in order to make money by shining shoes. Subsequently, he discovered his calling within Brazil's powerful labour movement. He became an effective union leader at the age of 30. Around 1980, he found the leftist Workers' Party to provide the downtrodden with a voice.
His erstwhile campaigns featured calls to nationalise industry and default on Brazil's national debt. That thoroughly spooked elites and investors at home and abroad. Nervous foreign banks started cutting off credit. But by 2002, the majority of Brazilians were sick of the country's feudal structure and the pain caused by the then prevailing structural reforms and austerity measures. Therefore, Lula won elections and took office.
He entered office with a constructive rethink on how to produce the much-talked about change. He exhibited robust pragmatism and struck a balance between far-reaching social change and fiscal and monetary discipline. The payoff was immediate. Simultaneously, he used his growing political capital to launch an effective social welfare programme, which would lift millions of his fellow citizens out of poverty. The watershed initiative was Bolsa Familia(Family Grant), introduced in October, 2003. Its core agenda was to hand out money to the needy through careful scrutiny. The programme provided a significant boost to the Brazilian economy. With the poor having more to spend, domestic consumption increased. The needs of modern manufacturers grew, generating millions of jobs. It created such enormous goodwill for Lula'sdispensation that today its aftermath still reverberates across Brazil. Despite his loss of power, being accused of graft, getting jailed — he was exonerated subsequently — Lula seems to be the preferred choice for many Brazilians.
The current president, Jair Bolsonaro, appears to have become increasingly unpopular. He has displayed an authoritarian bent, had scant time for effective implementation of welfare measures, was increasingly oblivious to rising instances of deforestation in the Amazon, and indifferent to the more than 660,000 lives lost to Covid19. Across large swathes of brazil, people are expressing predilection for the return of Lula to reinforce hopes for progress, prosperity, and stability.
Lula also has a balanced approach towards global politics. He speaks of the need for widening of common ground for agreement among world leaders. For him, multilateralism is a pressing need. That approach could strengthen global institutions and be a deterrent to conflicts.
Brazil shares the same platform with India at BRICS. Bilateral ties between the two countries have remained warm; India-Brazil bilateral trade is expected to touch $ 15 billion. Additionally, Lula'svisits to India have been marked with fruitfulness, the high point being Lula attending India's Republic Day ceremony in 2003 as chief guest.
Lula has stated that if he is elected as president, his country would regain its position as a protagonist on the international stage. His dispensation would leave no stone unturned to work to have a better world. Indian authorities are bound to welcome this without hesitation.
Ranajoy Sen is an analyst, writing on international affairs, politics, and the economy