Not cool
It is time people realize that there are no shortcuts out of the hell that is climate change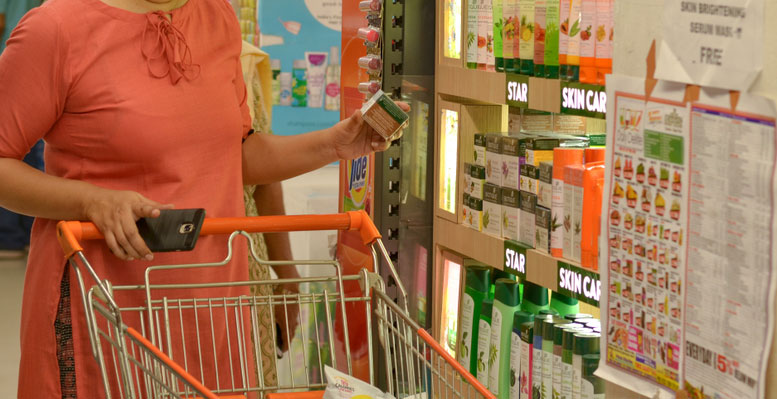 ---
---
Sir — A trip to the supermarket can be enlightening. I recently came across a shower gel that claims to bring down body temperature by three degree Celsius. That sounds perfect for the times given that global temperatures are on the rise. Even if one were to ignore the health hazards of using such chemicals on oneself, it must be considered that the bottle in which the shower gel is stored is made of plastic, which will end up contributing further to global warming. This will start a vicious cycle. It is time people realize that there are no shortcuts out of the hell that is climate change. But being a conscious consumer can go a long way towards breaking the cycle.
Ritika Mishra,
Calcutta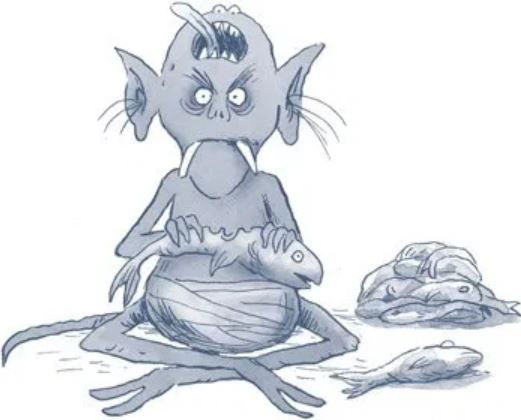 Sir — The article, "Conscience in cobwebs" (Nov 27), by Uddalak Mukherjee presented a unique proposition. Mukherjee also mentions that humour is the element that connects the lovable ghosts and ghouls of Bengali literature and folklore. But they share yet another connection — an 'undying' love for food. Even though the consumption of food is symbolic of life and ceasing to eat of death, the Bengali ghost, already separated from life, refuses to part with his other great love: eating. Could it be argued that food has a significant part to play in the afterlife since it is a way of normalizing the presence of the departed in a world inhabited by the living?
Unsurprisingly, fish remains close to the Bengali heart even after death. So much so that there is a category of spirits known as mechho bhoots. I remember having heard a story as a child from my grandmother where a petni had caused quite a nuisance in her ancestral village. Whenever fish was fried in any of the homes, she would stick her emaciated hands in through the kitchen window and try to snatch it. Failing to do so, she would bother the homeowners with plaintive, nasal cries. In the short story, "Bhootera shatar jaane na", Samaresh Mazumdar writes of two ghosts who are bribed with khoka illish to help a small boy — clearly while they can be arbiters of justice they do not always toe the line of the law. In Rabidas Saharay's works, it is salted hilsa that the spirits prefer, while brahmadwittyo's are known to feast on shuntkis — a privilege afforded only to them owing to their upper-caste status.
If the departed soul can retain his or her love for food, it stands to reason that other faculties of the living, too, would be carried into the afterlife. It is thus no surprise that ghosts have been considered by Mukherjee as a moral authority. Since they have nothing to gain anymore, perhaps they will even do a better job of delivering justice than humans.
A.K. Sen,
Calcutta
Sir — In an otherwise well-written article, Uddalak Mukherjee does not mention important authors like M.R. James, Algernon Blackwood and the adventures of Boroda penned by the Bengali author, Saradindu Bandopadhyay. James, popularly known as the "originator of the 'antiquarian ghost story'" gave birth to many a malevolent spook in his famous stories. He could create an eerie ambience that can hold the readers spellbound. Blackwood's fiction can transcend the barriers of time and space.
Boroda, the Bhootanweshi (ghost hunter), is an immortal creation by Bandopadhyay; he narrates his encounters with ghosts in his inimitable style, much to the chagrin of Amulya, the unbeliever. Stories like "Pretpuri" and "Rokto khyaddot" are priceless gems in the casket of Bengali literature. There was also the famous ghost hunter, Mejokarta, penned by Premendra Mitra.
Shivaji Bhaduri,
Howrah
Parting shot
Sir — It was wonderful to learn that Chitralekha Mallik, a former reader in Sanskrit at Victoria Institution in Rajabazar, has donated Rs 50 lakh to Jadavpur University in the memory of her teacher, Pandit Bidhubhusan Bhattacharya. This is just the latest in a long list of donations. She brings to mind the words of Swami Vivekananda, "Never vaunt of your gifts to the poor or expect their gratitude, but rather be grateful to them for giving you the occasion of practising charity to them." We are proud of Mallik.
Jahar Saha,
Calcutta