Editorial: New world
Bilateralism, evidently, is giving way to multilateral formats; Indian diplomacy must act accordingly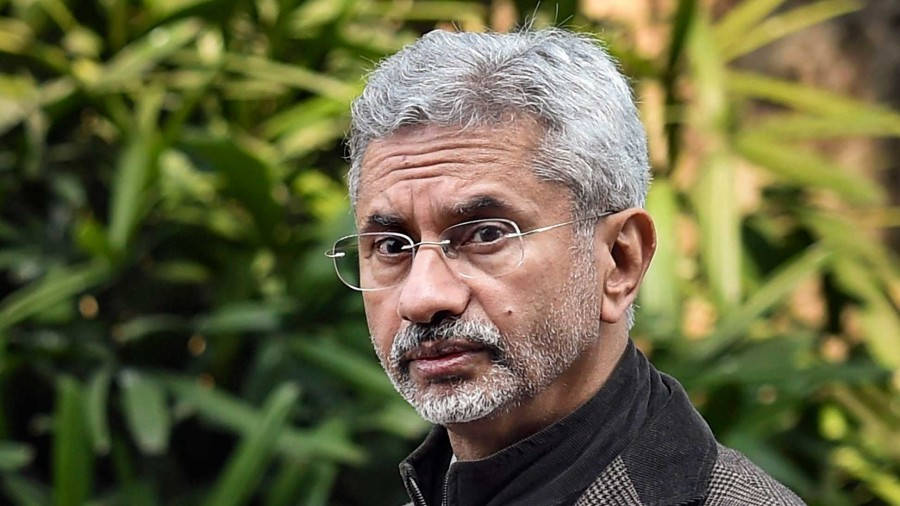 S. Jaishankar.
File photo
---
Published 21.10.21, 01:27 AM
|
---
Foreign policy is a shape-shifting entity. Its contours respond to transformations in global geo-strategic impulses. It is refreshing to note that India's current foreign policy establishment remains responsive to external stimuli. This hypothesis is not being made without evidence. In Afghanistan, India has positioned itself firmly on the side of the Anglo-American camp that continues to watch the moves of the rival axis, the troika of China, Russia and Iran. Aligning with the United States of America and the United Kingdom renders diplomatic leverage to New Delhi, but it would be interesting to see how New Delhi recalibrates its traditional ties with Moscow and Tehran. A similar shift seems to be taking place in India's diplomatic outreach in West Asia. A meeting of the foreign ministers of India, Israel, the United Arab Emirates and the US has led to the conception of a new bloc, much like the Quad that features New Delhi, Washington, Tokyo and Canberra, with the focus being on collaboration in technology, trade, maritime security and data. The 'western Quad' is, undoubtedly, a product of sweeping changes. The normalization of ties between Israel and the UAE and Bahrain under the aegis of the Abraham Accords has opened up space for accommodating other nations. New Delhi, which traditionally viewed its West Asia policy through such silos as Iran, Israel and the Sunni nation states in the Gulf, has, for once, moved in quickly. India's assimilation would, hopefully, deepen existing areas of cooperation in defence technologies with Israel and energy security with the UAE. New areas of cooperation, such as a common agenda to fight climate change and the welfare of Indian citizens overseas, should be included in this converging vision.
The flux in West Asia is also a testament to broader changes and new challenges. An increasingly insular — weakened? — US is unwilling to invest itself in both West Asia and the Indo-Pacific. It is, therefore, eager to maintain a footprint in these global theatres of conflict through regional associations featuring nations that share its values. The emergence of Quad and Aukus are indicators of the gradual withdrawal of the US. This is bound to create avenues of cooperation for New Delhi, but India must be mindful of dealing with the evolving platforms on the basis of its own interests without jettisoning older, time-tested partnerships. Bilateralism, evidently, is giving way to multilateral formats. Indian diplomacy must act accordingly.