Luminous realms
Modi, Tagore and the balcony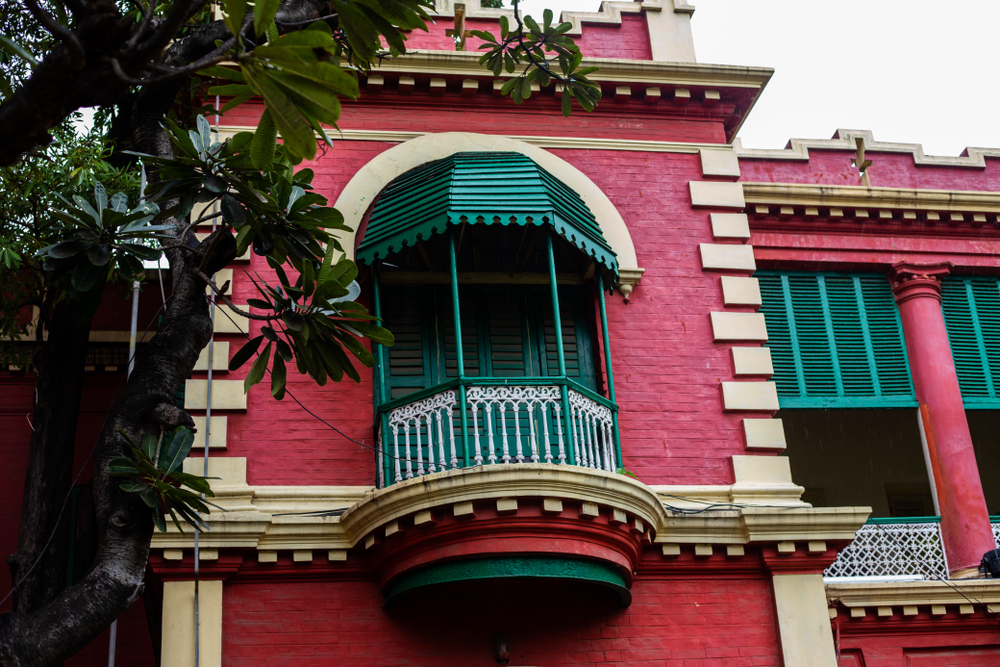 Jorasanko Thakurbari.
Shutterstock
---
Published 28.04.20, 06:54 PM
|
---
The prime minister is blessed with a peculiar wisdom. It is only natural, then, that innumerable countrymen would, on occasion, exhibit signs of peculiar behaviour. After Narendra Modi got India to raise a frightful din with thaalis and, days later, burn candles, there were unsubstantiated reports of diligent citizens gathering on balconies and terraces — the designated spaces for Mr Modi's Sound and Light Show — at an appointed hour, awaiting the prime minister's next commandment. This moment, if it were real, should have been an occasion of, not mirth but, reflection. For the balcony and the terrace — are they not repositories of our private, stolen moments? — have now been drafted into the Great Nation-Building Project.
Mercifully, New India is still infested with dissidents. In this locked-down country, some of Mr Modi's subjects have found these very sites to be useful for an entirely different kind of tryst. Surveillance of the neighbourhood — the kind that L.B. Jefferies of Rear Window would have approved of enthusiastically — revealed a young lady appearing on her terrace every evening. After a few anxious moments, during which she casts furtive glances behind her, she is met by her friend who, too, is on a roof, but in the adjoining building. What unfolds subsequently is a touching, inaudible love-talk in the light of the setting sun.
Unlike other nooks and corners of a house, the terrace and the balcony have been known to fire the imagination. Even a cursory scrutiny of Thakurbari's Literature of Rooms, if you will, bears evidence of the fascinating bond between luminous minds and these two spaces. Rabindranath Tagore used the roof as an instrument to measure changes in urban life. "When I see the roofs of modern houses, uninhabited by either men or ghosts," he wrote in My Boyhood Days (Chhelebela, 1940), "I realise vividly the change that has taken place between those times and these." In this second memoir, Tagore — he was nearing 80 when he penned it — looks back wistfully at a time when the terrace had not turned into an abandoned space. In the evening, the "parapet-surrounded roof of the inner apartments" would host a great assembly of the household's women with Braja Acharji's sister, Sarada Devi's best friend, as the "daily purveyor" of news both fantastic and ominous.
Jorasanko's balconies, too, throbbed with life and creativity, even though the Poet's earliest memory of a verandah is associated with "a great rubbing and scrubbing" — this was Sarada Devi vigorously applying an unguent of almond paste, thickened cream, the rind of oranges, among other ingredients, on her son who had returned from the wrestling pit covered in dust. Dwijendranath Tagore held court on the south verandah — "the living fountain of the life of Jorasanko" — immersed in the "deepest problems of metaphysics" or, at other times, in "verse-making". His laughter, much like his poetry, was "ample and generous as the skies", as, unfortunately, were the slaps that crashed on the backs of listeners, shaking them to their souls.
This fountain of life, at one point, seemed inexhaustible. In Dokkhiner Baranda, Mohanlal Gangopadhyay recalls Gaganendranath, Samarendranath and, especially, Abanindranath lighting up the eponymous verandah at 5, Dwarakanath Tagore Lane with their art, wit and idiosyncrasies.
What is noticeable in Chhelebela is the slight darkening of mood — like a subtle change in the light of the day — as Tagore, then a boy, goes about exploring the inner chambers of the mansion. The dark rooms on the ground floor — "musty, dingy, twilit" territories — were the homes of "furtive Things"; again, after studies, as Tagore, his "mind drugged with sleep", made his way through a narrow passage hemmed in by latticed walls, he distinctly felt that "something was creeping upon [him] from behind".
The terror of spaces is not uncommon in life as well as in literature. Rudyard Kipling described Lorne Lodge — the lodgings at Southsea where he was abandoned as a child — as "the House of Desolation". The abuse he endured from his cruel, evangelical hostess made him fence himself, from the world and the "mildewy basement room", with "a coconut shell strung on a red cord, a tin trunk, and a piece of packing-case..." This terror is resurrected in Jane Eyre (Charlotte Brontë) where the heroine hears 'mirthless laughter', from behind a sealed chamber, while M.R. James makes the 12-year-old Stephen Elliot stumble upon a disused bathroom that would lead to portentous consequences in Lost Hearts.
Were the seeds of horror sown in young minds on account of their experience of exclusion? This may not be conjecture. A house, even though it is a fable of refuge, need not be an inclusive space for every member. Tagore reminisced about the "brilliantly lit reception-room", the designated chamber of entertainment for adults, which had its doors barred for children. In her critical examination of the obstacles faced by women writers ("A Room of One's Own"), Virginia Woolf argues that the history of access to refuge — a room — is also a history of gender discrimination. Lila Majumdar remembered a house made up of light welcoming three terrified children — she and her siblings — as they made their way from Shillong to Cherrapunji in Pakdondi. But a house is far from a simple cluster of rooms lit up by the flame of affection. Its architecture is made complex by the disproportionate sprinkling of the sense of belonging and safety. Kipling contemplated on the dark nooks and corners of Lorne Lodge in his adult life as a writer; Tagore sought refuge in Jorasanko's verandahs that glittered with natural light and the halo of his kin.
The balcony and the terrace are, in a sense, the outliers of a house. While other rooms promise — often falsely — to keep the world at bay, the balcony and the terrace are metaphorical bridges, joining the home and the world, the private and the public — also political — spheres, our inner and outer selves.
Now that Indians have earned a temporary reprieve from the tasks set by the prime minister, they should reflect on the real purpose of balconies and terraces that they were called to gather upon.
uddalak.mukherjee@abp.in