Mount Everest: Peak of danger
Neither commerce nor the desire for adventure can be prioritized over nature's needs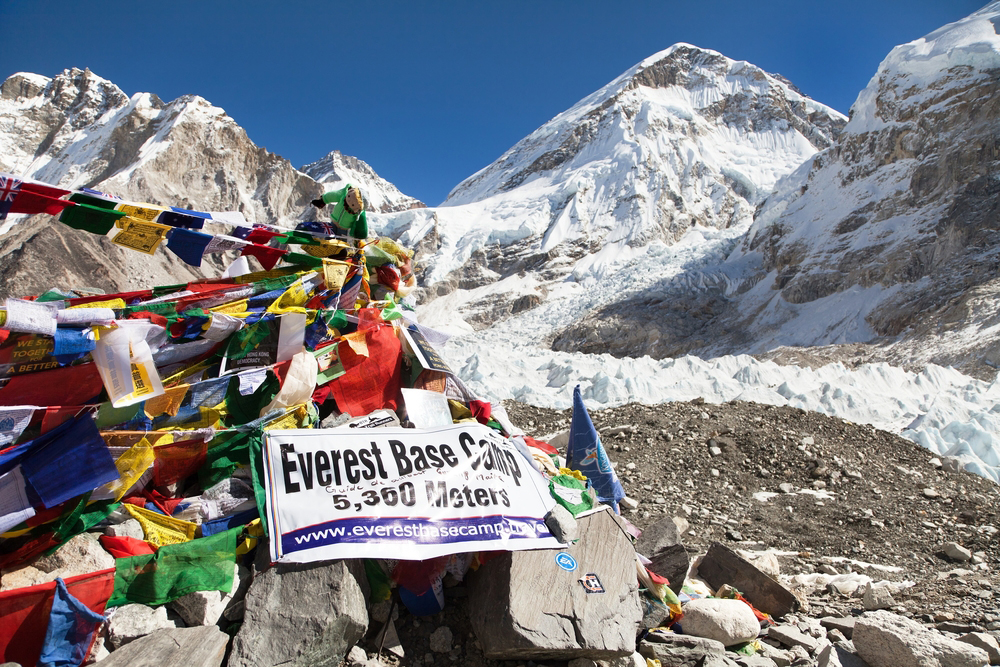 A view from Mount Everest base camp. This summer, 11 climbers are reported to have died on the Everest trail.
(Shutterstock)
---
Published 17.06.19, 03:49 AM
|
---
Deaths have never dampened the desire to 'conquer' Everest. Not even the sight of bodies — removing the dead from the slopes is often not possible and many remain visible — seems to frighten climbers off their mission. This summer, 11 climbers are reported to have died on the Everest trail. Experts have differing explanations for the psychology of climbers who risk their lives knowingly every year. In recent years, increasing numbers of less than professionally equipped climbers have seized upon the dream of conquering the highest peak in the world, almost as though this is another 'experience' that must be 'acquired' in this era of acquisitions. There is nothing wrong in a spirit of adventure, but there is more of desire than understanding of the ecological fragility of the mountains at a time of global warming and of the dangers climate change poses for the climbers themselves. The desire is fed by the commercialization of mountaineering, with agencies offering quick training and cut-price trips. Cutting down on necessary equipment, such as the mandatory amount of oxygen when in the 'death zone' above 8,000 metres, can be fatal, especially if there is a queue waiting to go up.
The tourism department of Nepal has rejected the criticism that the number of permits it issued — a permit costs around $11,000 per person — caused a 'traffic jam' that led to the tragedies. It had issued 381 permits this time, not too much more than the 366 in 2017 and 346 in 2018, it claimed. While 381 expedition permits are unquestionably on the high side, it is also true that a convergence of circumstances caused the queue and the subsequent fatalities. There were no avalanches or earthquakes as in 2014 or 2015. But Fani had destabilized the weather, which is already afflicted by uncertainties caused by climate change. This narrowed the window for climbers to reach the peak from a few days to fewer, causing a massive rush to the peak on one date. Since the last lap is a single line going up and down, people hung on for hours, suffering exposure and succumbing to altitude sickness. Nature is holding out a lesson. Neither commerce nor the desire for adventure can be prioritized over nature's needs. To do that is death.