Lying as a modern art
Recent findings suggest that Oscar Wilde may have lamented the decay of lying too early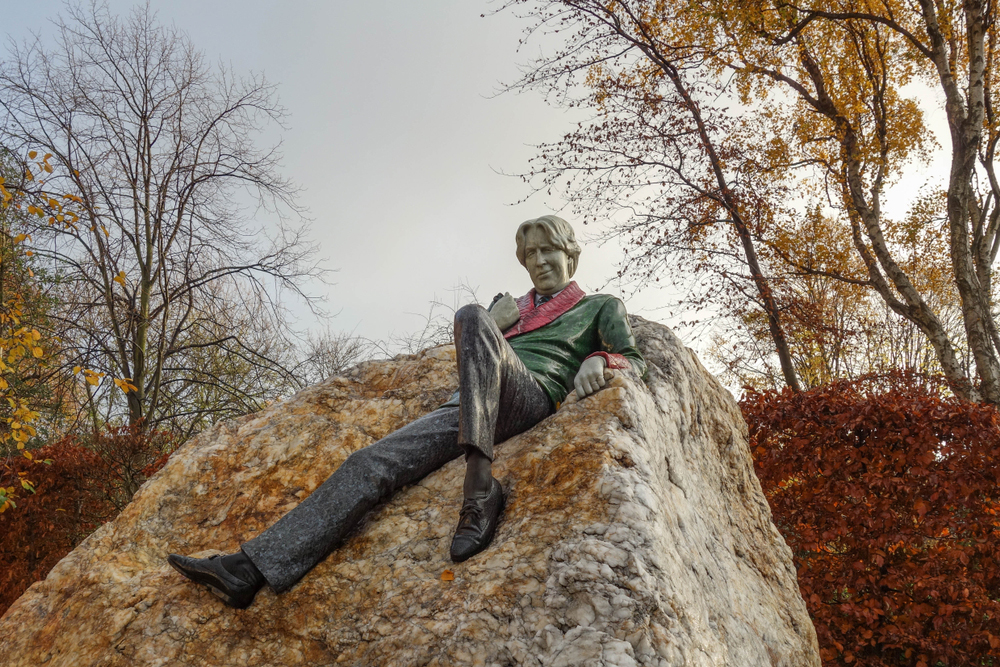 The Oscar Wilde memorial sculpture in Dublin, Ireland. The tricks of lying that the men have evidently enumerated to the researchers are learnt at the schoolboy level
(Shutterstock)
---
Published 27.12.19, 06:43 PM
|
---
Had Oscar Wilde been alive today, he may have felt less disappointed. When he wrote "The Decay of Lying" exactly 130 years ago, he was deeply disturbed by people, writers especially, falling into the "careless habits of accuracy", and thus destroying the possibility of high art. Today, however, Wilde would have been overwhelmed by new developments in the art of lying. This art is anchored, as expected, in individual tendencies. As Wilde says, practice precedes perfection. But what might have startled him is the discernible gender base in the findings on lying by researchers from the University of Portsmouth. Predictably, it is men who are twice as likely as women to pride themselves on being good liars, and they prefer to lie face to face, rather than on text message, telephone, or other forms of social media. Perhaps because the art of lying depends on plausibility and omission — inserting a crucial lie amid a series of truths, or connecting unconnected facts with dizzying eloquence — it is easier to pull off while talking. Records are not flexible, and telephone conversations may pin the liar down to a single point by reiteration.
What the research does not refer to is the puerility of men. The tricks of lying that they have evidently enumerated to the researchers are learnt at the schoolboy level. There are subtler lies, and smarter and more sustained ways of lying, that any social media consumer would discover. It would be unfair to say that these subtle liars are all women, for the gender binary is, or should be, an outmoded basis of categorization nowadays. But most of the overwhelming images of unrelieved delight, daily successes and alluring dreaminess, exotic travel and expensive meals accompanied by striking apparel, with occasional pictorial chronicles of unfailingly brilliant infants can be laid at women's door. These are not lies in the mundane sense of the word; in themselves they are not lies at all. But collectively they represent an ideal higher than everyday life, a perfect beauty, aspiring to a form of high art that Wilde would have appreciated. They have "their craft-mysteries, their deliberate artistic methods" that take lying as close to poetry as he was longing for 130 years ago. Given men's general weakness on this front, it may even be suspected that women are wise enough not to boast about their lying to researchers — they are too good to be caught out.
But those who excel in lying before others as well as on social media are politicians. They have always lied: Wilde dismisses them as, according to him, "they never rise beyond the level of misrepresentation". Perhaps he would have been less dismissive now, as Indian politicians in this post-truth era present quite artistically imagined accounts of the Indian past while projecting an equally riveting image of a New India. This is no misrepresentation, since the projected picture is now in the process of being carved out like any other work of art.