Ironically, in a New India obsessed with a mythical past, tangible heritage is in peril
The focus of any bill on antiquities and art treasures must, first and foremost, be on conservation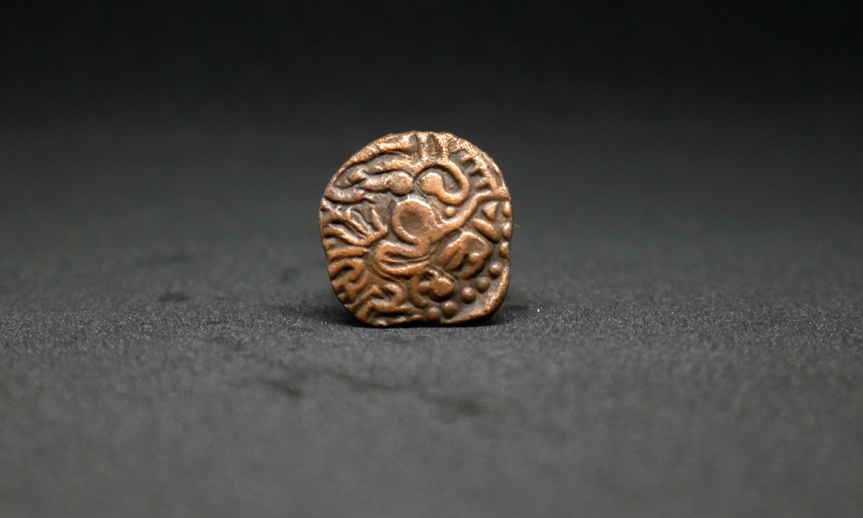 An ancient copper coin of the Chola dynasty. Ironically, in a New India obsessed with a mythical past, tangible heritage faces serious threats of obliteration.
(Shutterstock)
---
Published 22.09.19, 08:01 PM
|
---
What is old is often worth its weight in gold. Unsurprisingly, antiquities are among the top five most smuggled goods in the world. India is a treasure trove of such ancient artefacts. Ironically, in a New India obsessed with a mythical past, tangible heritage faces serious threats of obliteration. That could be because these priceless artworks are, at present, protected by the Antiquities and Art Treasures Act, 1972. As antiquated as the items it seeks to protect, this law has many shortcomings. Excessive bureaucratic hurdles for both owners and traders of antiquities and the lack of a provision for a comprehensive database of such items have helped create a thriving black market in these riches. Worse, the draft bill notified to replace this dated Act would allegedly make these treasures even more vulnerable. On the face of it, the bill claims to make the business in antiquities easier and transparent. Yet, such a blinkered focus on the buying and selling of antiques could end up facilitating the existing unlawful trade in invaluable material heritage instead of protecting it. The concern is not unwarranted. The bill not only aims to do away with the licences required to trade in antiquities but also eliminates the need to authenticate provenance or declare the source of acquisition of pieces. This is worrying since establishing ownership is the biggest hurdle in the path of retrieving stolen artefacts. Without the need to disclose how a piece has been acquired, anyone can sell India's abundant but unguarded antiques. Further, since licences will no longer be required to carry out the trade, the draft bill could encourage illicit, haphazard excavation, disrupting the crucial link between artefacts and their specific historical contexts.
How, then, is India's heritage to be guarded? Given the challenges that the Indian police face — shortage of funds, manpower, awareness and autonomy — it is unlikely that India would have a specialized force like Italy's Carabinieri, whose officers are trained in both art history and international law. But there may be a case for greater synergy among police, art historians and conservators for the purpose of documentation, monitoring and price evaluation. The focus of any bill on antiquities and art treasures must, first and foremost, be on conservation. Instead, the new bill seems to be aimed only at satisfying the call for free trade.