Loveless: Editorial on Supreme Court observation on hate mongering by visual media
A legislation — the court has enquired of the government whether it intends to bring such a law — must also be mindful of the fine balance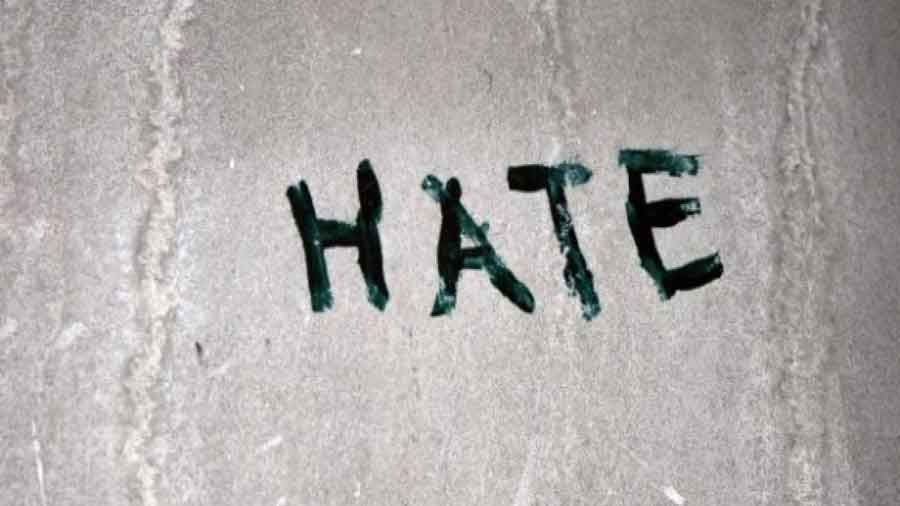 Representational image.
File photo
---
Published 23.09.22, 04:17 AM
|
---
The media in New India have often been ridiculed as a poodle on the lap of the ruling regime. The media's docility is, however, not a certificate of its benign character. There is a dark underbelly that has been brought to light, once again, by criticisms from two ends of the spectrum. While addressing an event, the Union minister of information and broadcasting, Anurag Thakur, stated that the pursuit of a narrative of polarisation has undermined the credibility of the media. Truth and representativeness, Mr Thakur added, were the kernels of journalism. The apex court has been even more forthright in its censure while responding to a clutch of petitions against the venom spewed on screen. Describing the visual media as the "chief medium of hate speech", the Supreme Court has stated that debates on television channels played an instrumental role in the vilification of communities, adding that such toxic content came in diverse forms and had a devastating effect. The bench has also stipulated that till a law is put in place, it would be inclined to set some guidelines.
The stinging rebuke from the highest court and the observations of the Union minister are well warranted. There has been an unprecedented strain on India's inclusive body politic that has corresponded with the Bharatiya Janata Party's political ascendancy and it has been proved, time and again, that the visual media — with television channels leading the pack — plays a principal, regressive, role in the poisoning. The idea of regulating television content merits examination as long as such an arrangement does not impede on the media's freedoms. A legislation — the court has enquired of the government whether it intends to bring such a law — must also be mindful of the fine balance. But the crux of the matter has been unveiled by another searching observation from the court: that peddling hate drives profit. This offers the clearest evidence of the damage that political majoritarianism has inflicted upon the republic. The media are not immune to the prevailing political climate and ideological agenda. Television channels curate their debates in a particularly offensive way because there is public endorsement of such mischief. The question is this: who is responsible for unleashing this rogue sentiment? The complicity of the present government and its minders cannot be denied. The court's intervention is welcome. But the leaching of the poison would be rendered effective if the government reins in the poisoners.