Editorial: Lost interest
There is an urgent need to assess the impact of online education on learning abilities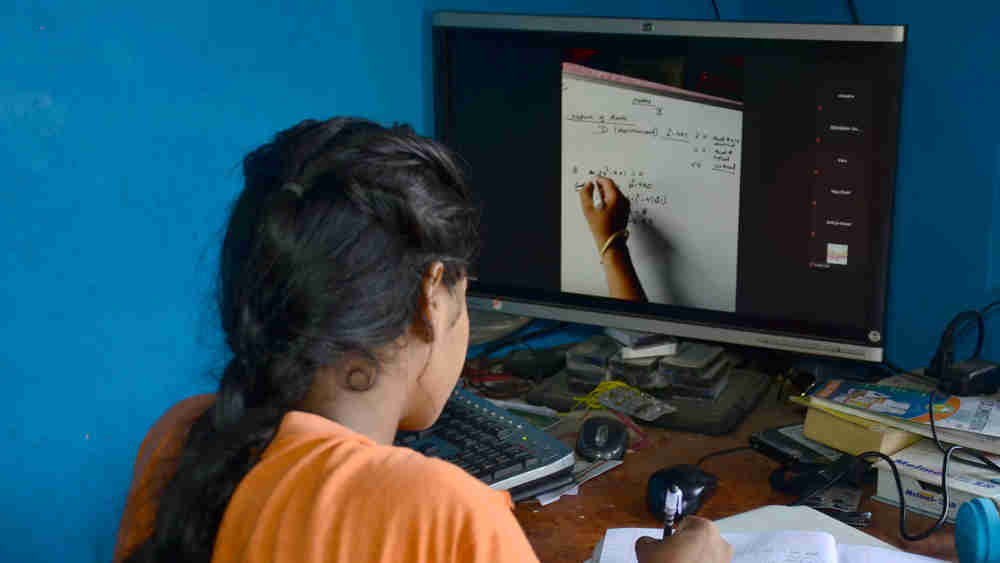 Representational image.
Shutterstock
---
Published 05.08.21, 12:18 AM
|
---
Children have been victims of the pandemic in a particular sense. As cases began to rise and schools were forced to shut down, students were left with no choice but to accustom themselves to the 'new normal' of online schooling. This magnified the challenges to learning outcomes that are often the result of entrenched socio-economic differences. Recent reports show that these gaps have manifested themselves not just in access to education and participation rates as is often discussed, but also in interest and quality of learning outcomes. Virtual classes have thrown up significant challenges for learners and teachers. Online schooling has often been reduced to drudgery, robbing young minds of the joy of participatory, collaborative education integral to the experience of learning in the physical classroom. Teachers are not being able to assess whether learners have understood a concept during online sessions — a further drop in learning abilities would be a matter of concern in a country where only 28.1 per cent of students of Class III were able to perform basic subtraction. The loss is not limited to knowledge gathering. Online education — the government has been an enthusiastic endorser of the medium — seems to extract a significant social price. According to a Unicef report, prolonged confinement at home has deprived children of such skills as social bonding that is made possible by real time interactions with peers in school. The impact of these truncated experiences synonymous with growing up is likely to be quite severe on the mental health of children.
There is thus an urgent need to assess the impact of online education on learning abilities. But the government seems to be in no hurry. Ironically, the Centre has cited the pandemic as an excuse to postpone by a year the routine, three-yearly National Achievement Survey conducted to assess the learning standards of students of Classes III, V, VIII and X. Reliable data about the limitations thrown up by these surveys would have been of critical importance to address the gaps in online education. But if the government's mindless push towards online and vocational education in the National Education Policy at the cost of the overall learning experience is any indication, policymakers are increasingly viewing education and learning from a narrow, utilitarian perspective. This instrumental attitude could prove to be disastrous to India's pursuit of transforming itself into a knowledge economy in the future.