Locally sourced: encouraging businesses to do away with plastic packaging
Readers' Speak: In India, the local mudir dokaan or kirana shop have for long sold products wholesale in paper packets or thongas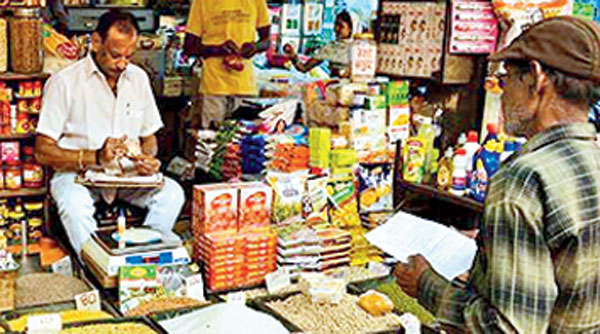 ---
---
Sir — There is a resounding clamour to go local all over the country. While trade protectionism can be risky, the mantra of going local can be useful. Zero waste stores — supermarkets that have done away with packaging altogether — are gaining popularity all over the world. In India, the local mudir dokaan or kirana shop have for long sold products wholesale in paper packets or thongas. Recently they have started keeping packaged products to compete with supermarkets. Encouraging local businesses to do away with plastic packaging can reduce our carbon footprint significantly.
Rima Roy
Calcutta
Not for everyone
Sir — These are difficult times. The pandemic, the economic downturn, increased work pressure and other problems are causing extreme stress and anxiety. Yet, mental health is not something most people are conditioned to give much attention to. But the recent death of a celebrity has suddenly brought mental health to the forefront of public discourse in India. While this is encouraging, it has started a rather unhealthy trend. Social media influencers are now "reaching out" to their followers, promising them a patient hearing and perhaps even a shoulder to cry on. Take, for instance, a fashion blogger, Santoshi Shetty, who asked her followers to reach out to her for a chat. They could do so by paying a fee of Rs 1,500.
This behaviour, where any random person thinks they can 'be there' for someone who is suffering from anxiety, depression or any other issue blurs the ethics of mental health therapy, an area that is already fraught with transgressions in India. Professional therapists are mandated to offer therapy only in areas in which they are informed by their education or professional experience. If a therapist helps someone deal with issues they have no experience or expertise in they run the risk of harming their client, possibly engendering faulty beliefs or actions in them.
In a client-therapist relationship, there is always a power dynamic. This is established when clients open up, making themselves vulnerable to a therapist. This is why ethics are so important. Entrusting an acquaintance, or worse, an influencer, with this responsibility can be dangerous as not only does it not involve any ethical ties legal or otherwise but it also tips the power hierarchy precariously against the person revealing his or her vulnerabilities. In this case, the best help one can offer someone they do not know very well is offering no help at all.
Yashodhara Sen,
Calcutta
Power hungry
Sir — The chief minister of Rajasthan, Ashok Gehlot, has accused the Bharatiya Janata Party in the state of offering Congress members of the legislative assembly 'favours' or up to Rs 15 crore so that they defect and the government can be toppled. This is a serious allegation which cannot be dismissed offhand because the BJP has done this many times before. That the party is reportedly more interested in grabbing power than it is in managing a pandemic that is killing people every day is worrying. The sum that the BJP is accused of offering to Congress MLAs could have gone a long way towards alleviating the troubles of the healthcare sector in the state. This might even have won the party the goodwill of the electorate and brought it back to power. Why must underhanded means be the first approach?
But the Congress, too, must introspect on why its members feel no ideological connection with the party or why they lack the conviction that the party has what it takes to remain in power. Although it must also be remembered that politics has become simply a profession that people choose to make money; it is no longer about serving people. As such, no matter what the party, the members do not care about anything but money and power.
N.K. Nair,
Calcutta
Sir — The BJP wants to hold on to power come hell or high water. This has been proven by the party's alleged attempt to topple the Rajasthan government. The Congress should act quickly.
Shreya Basu,
Calcutta