Picture imperfect
Readers' Speak: Memes and child psychology; going gaga over 'gau-mata'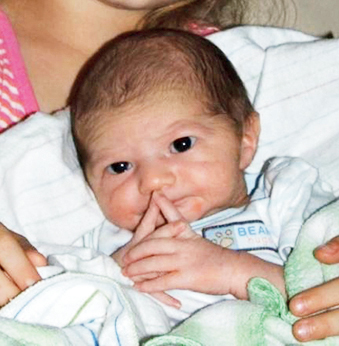 ---
Published 28.02.20, 07:14 PM
|
---
Sir — The image of a newborn baby who appears to be glowering has become an internet sensation, turning the picture into a popular meme. This is not the first time that the photograph of a child has become a meme widely circulated and used by people across the globe for a variety of reasons. Few people consider the impact that such exposure to ridicule — memes are rarely complimentary — can have on the psychology of children. Everything lives on forever in the internet, children — who had no say in their photo being taken — thus end up having to live with ignominy all their lives.

Rima Roy,
Calcutta
Milked to death
Sir — Countries around the world are harnessing technological advancement to improve living conditions by funding research and development. But in a quixotic quest, the Indian department of science and technology has decided to fund research on the benefits of indigenous or desi cows. The exclusion of cross-bred cows in a nation that benefited immensely from the White or Milk Revolution — the dairy sector is now the largest contributor in the agricultural sector to the nation's gross domestic product — which was based on exactly such animals is extremely strange.
But perhaps such a step should not come as a surprise in a country where a member of the legislative assembly of Goa said that tigers should be punished for eating cows, implying that these apex predators should be encouraged to become herbivores. Maybe the department of science and technology will now fund research to produce plant-based alternatives for tigers? Animals have already learnt to eat plastic thanks to human beings; fake meat, then, should hardly pose them any trouble.
H.N. Ramakrishna,
Bangalore
Sir — The Bharatiya Janata Party government led by Narendra Modi has on numerous occasions tried to glorify the cow or 'gau mata' to appease its ideological masters and its electorate. The call for research proposals from scientists and non-government organizations about ingredients in cow dung, urine and milk for use in medicines, toothpastes and shampoos and so on is not surprising. Hearteningly, over 110 scientists from reputed scientific organizations in India have appealed for the withdrawal of the offer to fund research that is unscientific and flawed, and which would undermine the credibility of the Indian scientific establishment. Members of the BJP have already reduced themselves into the laughing stock of the nation by trying to prove India's superiority in fields such as cosmetic surgery by citing fables and myths. Such actions only expose India's backward mindset. One hopes that the appeal by the noted scientists is given serious thought by the government and sedition laws are not invoked to harass this community.
Jahar Saha,
Calcutta
Sir — The government is set to research the beneficial properties of panchagavya. Since many people, including our former prime minister, Morarji Desai, are reported to have benefited from auto-urine therapy — which includes drinking one's own urine or massaging the same on skin and gums — perhaps scientists should concentrate on human excreta next. It can safely be assumed that there are more humans than cows, so scientists will have plenty of raw material to work with. Cows can then be free to fly over the moon.
Sukhamay Biswas,
Calcutta
Sir — The obsession with a 'pure breed' has proven to have dangerous consequences in the past. As if divisions sown among humans were not enough, even animals have to be of a pure, indigenous breed to qualify as the subject of research in India. Such incidents could be brushed off as bizarre if they did not evoke memories of more terrible times. If New India is obsessed with purebred cows, Nazi Germany preoccupied with selectively breeding horses to create the finest, bravest, and 'purest' warhorses in world military history. With this end in mind, Nazi soldiers stole horses from all across the world, especially Europe.
Soumi Halder,
Calcutta