All is fair in Olympics and war
China didn't participate in the 1956 Melbourne Games when Taiwan was recognised by the IOC — Taiwan competed under the Formosa name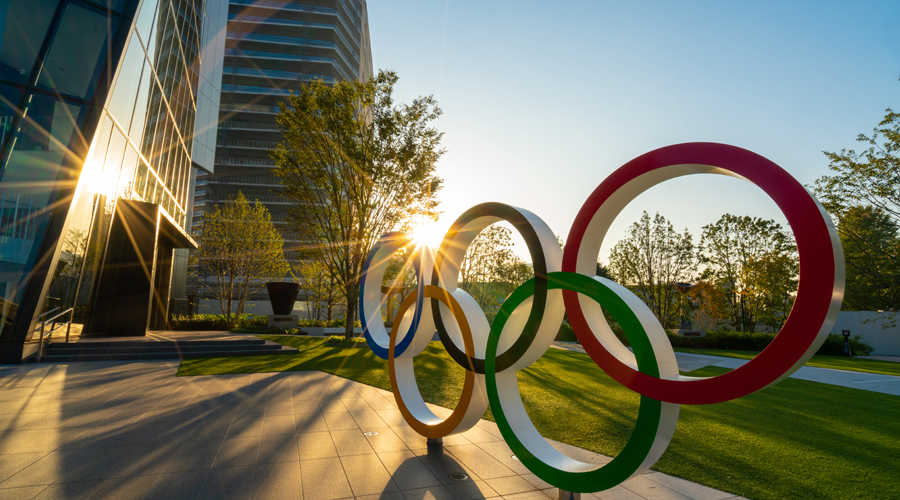 ---
Published 25.07.21, 12:05 AM
|
---
Game is actually war with the fangs tucked in. The Olympic Games are no exception. Its Latin motto Citius, Altius, Fortius, meaning faster, higher and stronger, sounds less peace missive and more war cry. Politics is today's battlefield, and politics is all pervasive, which basically means a sporting event of the scale of Olympics is a benign projection of actual political score-keeping. Buzz is that apart from International Olympic Committee (IOC) protocol, and notwithstanding the potential health hazard, Japan's LDP government did not pull out of the Games with an eye on two important elections and a little matter about making a statement to the rest of South Asia.
Follow the leader
So what's new? Adolf Hitler used the 1936 Games — under advisement of Dear Goebbels — as a propaganda event for himself and his version of an Aryan Germany. Of course, the Berlin games is credited with introducing the Olympic relay, but did you also know that that year all Jewish players — except one — were dropped? And that the first Olympic torch was made by Krupp, a German steel company that supported the Nazi regime? And when the 18 African-American members of the US contingent harvested medals aplenty, Hitler said: "The Americans ought to be ashamed of themselves for letting their medals be won by Negroes… I myself would never shake hands with one of them." In 1948, Germany and Japan were dropped from the London Olympics given their role in World War II. One would think Britain played no part in the war. And the Soviet Union and the US played out their Cold War in the 1952 Helsinki Games. In 1948, the Communist Party Central Committee released a decree that said its objective was to "help Soviet sportsmen win world supremacy in the major sports in the immediate future".
Scenario 21
China didn't participate in the 1956 Melbourne Games when Taiwan was recognised by the IOC — Taiwan competed under the Formosa name. And in 2008, Taiwan threatened to boycott the Beijing Games if the Tibet situation worsened. But perhaps to date, the biggest Olympic tragedy was the killing of 11 Israeli athletes by Palestinian terrorists at the 1972 Munich Games. Police psychologist Dr Georg Sieber had predicted 26 scenarios for the Games organisers and what happened on September 5 was Scenario 21. So why was nothing done? Because the theme that year was "Carefree Games" and therefore little scope of stringent security. The murdered athletes were remembered during the opening ceremony of the Tokyo Olympics last Friday with a moment of silence, the first time in 49 years. The theme of these Games happens to be --- "Moving Forward".