Inner virus of irrationality
What else can explain eagerness among some Hindutva groups to pass off cow urine as a cure?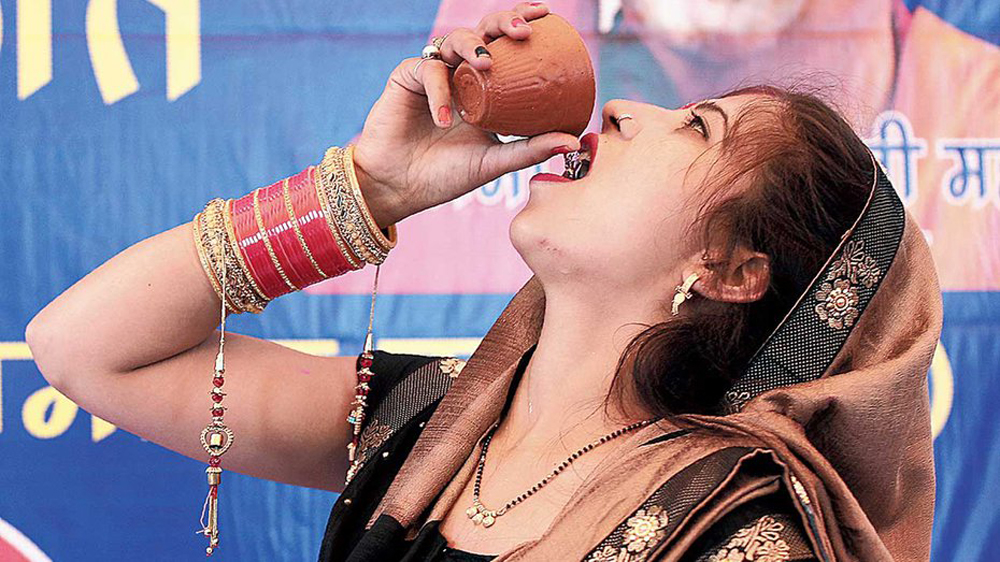 ---
---
Fear begets irrationality. Public anxiety over the fast-spreading spectre of the coronavirus in the country has, on some occasions, bordered on unreasonableness, which, in turn, has its manifestations in the form of prejudice, discrimination as well as superstition. The chief of the Gorkhaland Territorial Administration has urged the chief minister of Bengal to take steps against the discrimination of the people from the hills and the Northeast because of their distinct physical features that are being conflated, mischievously, with the mongoloid ancestry of the people from China — the nation where Covid-19 made its first appearance. Several other constituencies have emerged as soft targets in this season of paranoia. There have been reports of foreigners being ill-treated in India; migrant labourers, who had returned from Maharashtra — the state with the highest number of coronavirus cases in India — were denied entry to their village in Bengal unless they provided certificates of fitness; there have also been instances of individuals with international travel history being subjected to unwarranted suspicion. To make matters worse, curative campaigns based on unscientific evidence have also been launched. What else can explain the eagerness among some Hindutva groups to pass off cow urine as a cure for the disease?
It appears that the pandemic has succeeded in laying bare the metaphorical contagions that have infected humanity. This is particularly unfortunate because battling an epidemic — Covid-19 is, evidently, one of the worst in recent times — requires a collective, united effort. This is the hour when kindness and empathy — elements integral to the civilizational ethic — must triumph over antipathy and divisiveness. The government's efforts to contain the crisis must pay attention to this aspect. This is because a pandemic imposes challenges not only on the healthcare apparatus but also on the moral fabric of a nation. State administrations must act decisively to curtail, among other transgressions, rumour-mongering as well as the wilful vilification of specific populations. The lockdown of cities must be accompanied by the opening of hearts and minds of their residents.