India vs Pakistan: Who won the Cup on Twitter?
India may have beaten Pakistan in Manchester. But it was Pakistan that beat India in the match that was played on Twitter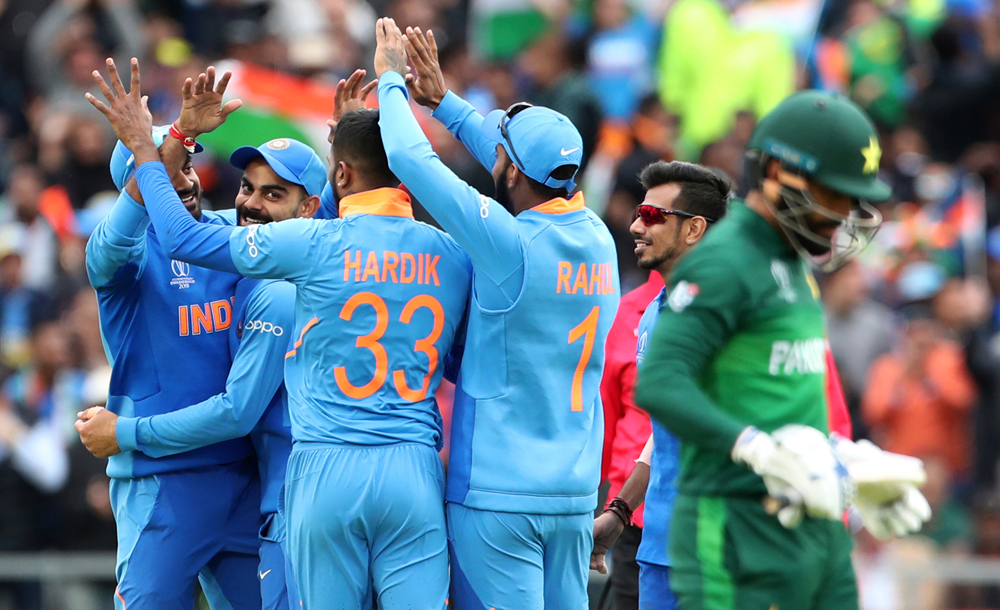 ---
---
Humour can, at times, serve as a shield. Keeping the funny bone intact, history has shown, can be a way of shielding oneself from the bolts of thunder hurled by life, off and on the pitch. There can be no doubt about the fact that in recent years, after a spell of dominance over their arch-rivals, Pakistan's cricket team has been on the receiving end of Indian thunder when it comes to the cricket World Cup. The Men in Blue have given the blues to the Boys in Green on every occasion that they have met at cricket's premier tournament. The head-to-head tally between the two teams thus reads 7-0 in favour of India. Since life on the twenty-two yards has been rough, Pakistani fans have fallen upon an ancient survival strategy — humour — to weather what appears to be an endless storm.
Virat Kohli and his team may have walloped their neighbour in Manchester some days ago, but the honours for the 'contest' on Twitter must go to Pakistan. Men and women from all corners of that country lit up Twitterverse with their funny, acerbic, imaginative tweets and memes in a bid to survive yet another drubbing. Admittedly, some cricket lovers — fanatics? — did cross the line. An Indian tennis star, married to a Pakistani cricketer who had featured in the tie at Manchester, complained of trolling and offensive remarks. However, humour triumphed against pettiness on most occasions as far as Pakistan's Twitterati were concerned. What made the victory possible was the combination of wicked humour and humility, a rare trait when it comes to subcontinental bonds. One Twitter user stated that he wanted the captain of Pakistan to lower him in his grave so that the skipper could 'let him down one more time'. Another chirper — well informed about Islamabad's tumbling economy — quipped that Pakistan finds it impossible to control the rate of the dollar as well as the runs scored by Indian batsmen. Yet another wished that Partition had not taken place. Such a tragedy — the capitulation to India — could have been avoided then. Indians on social media, for once, found no reason to complain about their neighbours. In fact, they relished their quips.
Of course, humour is a vulnerable creature. Further deterioration in the bilateral relationship — the two countries have elected 'strong governments' — would mean that people on both sides of the border would stop finding anything funny about each other's views. But Pakistan's citizens have set an important precedent. They have demonstrated their ability to set aside, even if momentarily, differences and orchestrated jingoism to concede that the better team had won, and has been winning for sometime now. Fair play and the sportsman's spirit are unheard of — and hence precious — in this day and age. Perhaps here is an example that Indian Twitter users can emulate. Mutual respect and admiration as well as frequent interactions could then rid Twitter and, hopefully, the political space of the venom that has accumulated over bitter years.