Editorial: New addictions
The deepening imprint of online technology must be accompanied by heightened public awareness about its pitfalls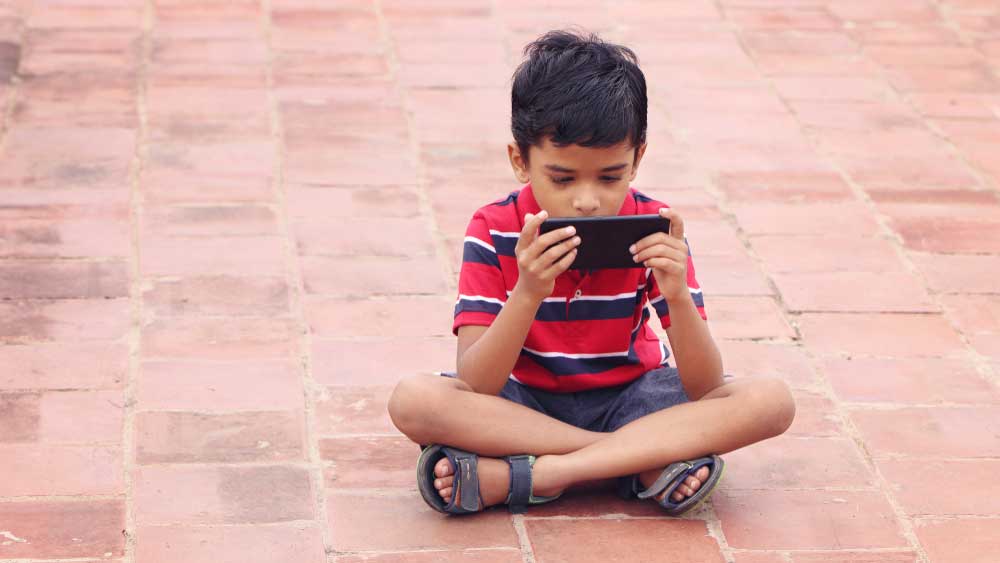 Representational image.
Shutterstock
---
Published 18.12.21, 01:02 AM
|
---
Technology has transformed human lives. Such is the bond between the modern man and the mobile phone that their brotherhood has led to psycholinguists coining phone-addiction-related neologisms. This only goes to show that the impact of cell phones and other facets of digital technology is far-reaching, especially among the young. A recent survey by the National Commission for Protection of Child Rights found a strong correlation between addiction to smartphones and loss of concentration among children, with over a third of the young respondents checking their phones during study hours. Excessive screen time — it has increased during the pandemic — has also been linked to brain and speech impairment in children. Unsurprisingly, the report has urged parents to limit web surfing by their wards and make them aware of cybercrime and the risks of data sharing. In a complementary move, the Centre has also issued an advisory on ways of protecting children playing online games from exploitation and cyberbullying.
But in a country with rapid internet penetration — India is set to have 900 million active users by 2025, with 38 per cent of school-going children having access to the internet already — along with low awareness of the ethical challenges posed by digital technology, it would be prudent to examine whether the recommendations can tackle the challenges associated with information technology. The ground that needs to be covered is considerable. For instance, a survey found that one in 10 adolescents experiences cyberbullying but only half of them file reports. Three out of four adolescent users are either unaware of the minimum age for creating social media accounts or simply do not adhere to it. It is plausible that the awareness dips further along India's urban hinterland.
Meanwhile, new challenges continue to emerge. New-age parenting — work from home has forced parents, especially mothers, to strive for a difficult balance between children and chores — is leading to an increasing reliance on gadgets to function as faux parents. That is not all. Facebook in its new avatar, Meta, is hell-bent on creating an immersive, artificial intelligence-curated online universe that seems intent on blurring the boundaries between the real and the unreal. India, which has seen a massive growth in online gaming, is supposed to be at the centre of this augmented reality. But that need not be reassuring. Only a week into its launch, Horizon World — Meta's virtual reality online video game — has been mired in controversy with users reporting instances of bullying and sexual harassment.
As technology crosses new frontiers, the challenges faced by policymakers would be manifold. Regulatory mechanisms — a bill on data protection is finally taking shape in India — are important; but they will not be enough. What is required urgently is the inception of a culture that focuses on educating users — young and old — about the conscientious application of reality-bending technology to protect not only data but also themselves.