Editorial: House trouble
Internecine conflict force the Congress's attention away from governance and damage its credibility as a party that can manage to keep its house in order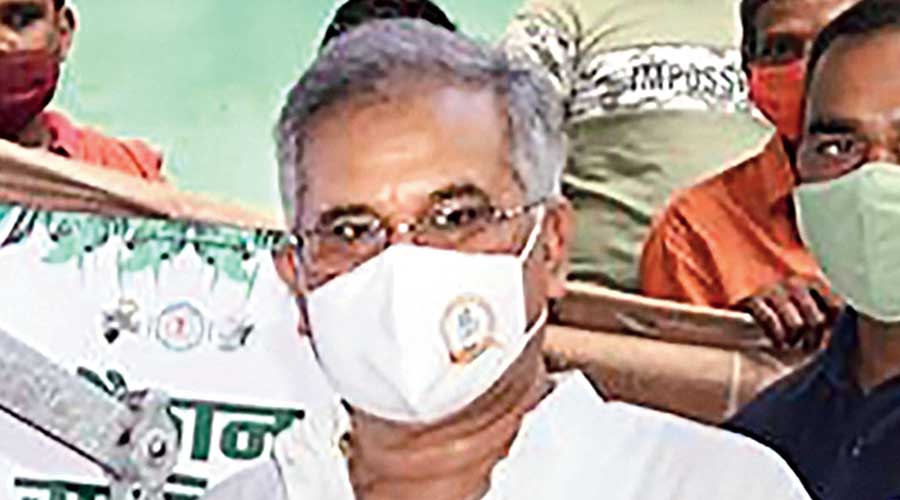 Unrest is brewing in Chhattisgarh where Chief Minister Bhupesh Baghel is being challenged from within by T.S. Singh Deo.
File photo
---
Published 27.08.21, 03:07 AM
|
---
Snatching defeat from the jaws of victory is an art that has been perfected by the Congress in recent times. Internecine conflict has been the principal reason behind these episodes. Having been reduced to electoral insignificance — the Congress is in power in only a handful of states — it is astounding to note the party's inertia when it comes to dousing domestic flames. Consider the case of Punjab. The anger of the farming community against the Bharatiya Janata Party for its stubborn refusal to nullify the contentious agricultural laws — the Shiromani Akali Dal, which was in alliance with the BJP, has suffered collateral damage on account of this collective disenchantment — should have made it relatively easy for Amarinder Singh and the Congress to return to power. But the simmering feud between the chief minister and the coterie led by Navjot Singh Sidhu is likely to impair the Congress's electoral prospects. The tiff between Ashok Gehlot and Sachin Pilot in Rajasthan may have been managed for the time being but the word is that unrest is brewing in Chhattisgarh where Chief Minister Bhupesh Baghel is being challenged from within by T.S. Singh Deo. These strifes force the Congress's attention away from governance and damage its credibility as a party that can manage to keep its house in order.
Of course the reasons for the 'brawls' are not unknown. The ideological moorings of the party have been corroded. This has made it possible for its chief rival, the BJP, to repeatedly topple the Congress from the perch of power by engineering defections within its ranks. What the Congress's leaders and the rank and file need is a renewed commitment to public and ideological charters. That could help revive both morale and fortunes of the party. But the high command, a rudderless entity, is equally apathetic. Rahul Gandhi's disinclination to take up the mantle of party presidentship is contributing to the deepening of these fissures. Mr Gandhi must act now and fill the leadership void if he is interested in purging the Congress of its ailments. Else, the mantle must be passed to a deserving candidate. The Congress's erosion is inimical for the health of Indian democracy. That is because a weakened Congress leaves the BJP virtually without an opponent that has a pan-India presence.