House of cards: Editorial on the political drama unfolding in United Kingdom
The British economy is already struggling, and steep price increases might force many in the country to choose between food and heating this winter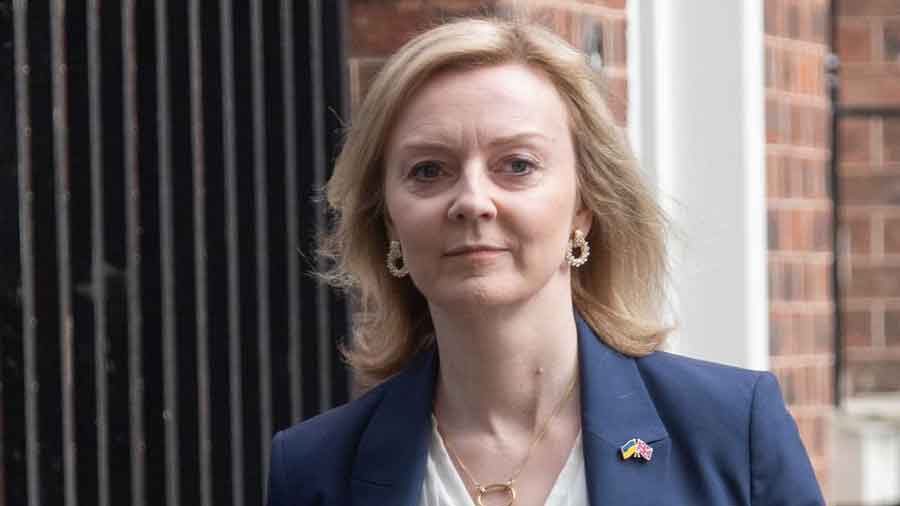 Liz Truss's downfall helped give birth to a million memes, most famously involving a lettuce that apparently outlasted her tenure.
File picture
---
Published 24.10.22, 02:53 AM
|
---
As Britain hurtles deeper into political chaos, it is hard to miss a sense of schadenfreude in many other parts of the world. After serving as prime minister for just 44 days — the shortest such stint in British history — Liz Truss resigned last week. Her downfall helped give birth to a million memes, most famously involving a lettuce that apparently outlasted her tenure. In parts of the developing world, used to sermons on democracy from the West, mocking messages are doing the rounds wondering if the United Kingdom needs diplomatic intervention from Africa or Asia to restore stability. Meanwhile, the next chapter of the country's political soap opera has already begun. The former prime minister, Boris Johnson, who was ousted over a flood of scandals, has flown back from a Caribbean holiday to make a fresh bid for the job. Rishi Sunak, an ally turned rival of Mr Johnson, is also a leading contender for the prime minister's post. There are others in the race too. Over the next few days, cynical deals will be made and backs will be stabbed. Even though Britain's politicians might be offering up a script perfect for a fast-paced Netflix drama, the consequences of this hustle for power are real.
The British economy is already struggling, and steep price increases might force many in the country to choose between food and heating this winter. There is no evidence that any of the contenders for prime minister have a roadmap for recovery. On the contrary, they have been part of the government until recently and are responsible for bringing the UK to this precipice. The ruling Conservative Party is so far behind the Opposition Labour Party in polling that calling elections now — as Labour has demanded — could prove devastating for those in power. So instead of guiding passengers off a sinking ship and onto life boats, Tory leaders are fighting to captain the vessel in its final journey — after an iceberg has already sealed its fate — because it is the only ship they might ever lead. This will likely leave more ordinary Britons stranded on their own in fighting the spiralling cost of living. The UK's global credibility, already in tatters, might take a further hit. India and other countries will be wary of striking any deals with a new Conservative government that has neither credibility nor stability. Sadly for Britain, the memes will keep writing themselves.