Hollow cheer: Who's saving the tiger?
Over the last eight years, as many as 750 big cats died in India, with poaching being the second biggest cause for casualties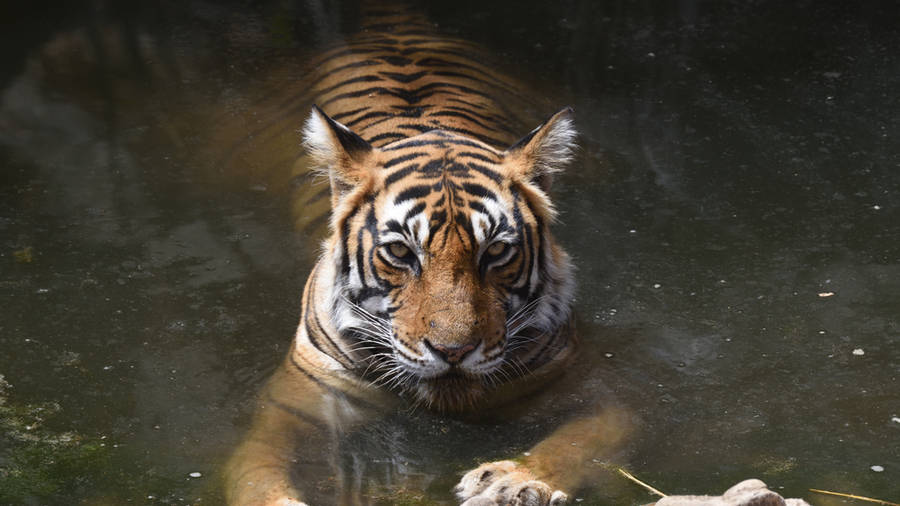 ---
---
The Union environment minister, Prakash Javadekar, said recently that tigers are India's soft power as the country has 70 per cent of the global population of the big cats. The statement would have enthused Indians had the reality on the ground corroborated the bright picture painted by the minister. Even though the updated tiger census report released by Mr Javadekar shows that India's tiger population is unchanged from the government's estimate last year, a United Nations report on world wildlife crime tells a different — grimmer — story: it lists India as one of the two top nations that replenish the illegal trade in tiger body parts. It is difficult to reconcile these damning findings with Mr Javadekar's cheery proclamation. Even official data show that over the last eight years, as many as 750 tigers died in India, with poaching being the second biggest cause for casualties. This revelation then echoes those of the UN report.
Many of the challenges faced by Project Tiger remain unresolved. Poor surveillance and patrolling can be attributed to the absence of man-power and modern technology; the ongoing pandemic has aggravated these problems further. India's complicity in the illegal trade of tiger parts, as indicated in the UN report, reiterates the need for the Indian government to exert diplomatic pressure in the international fraternity to curb the malaise. Such proactiveness, however, cannot be expected from a government that is in a tearing hurry to dilute legislations meant to protect the environment. Apart from putting a long list of projects outside the purview of the EIA, the new draft Environment Impact Assessment notification looks to limit public participation in decisions to clear industrial projects. This would be a serious transgression if implemented. Doing away with the consent of stakeholders, mostly indigenous people and forest communities, is tantamount to an assault on their democratic right. The stripping away of public engagement and awareness — independent opinion is, reportedly, no longer welcome — would seriously undermine the future of the tiger as well as India's fragile biodiversity. The only way to prevent this is to mobilize public opinion and facilitate a broader institutional engagement.