Editorial: Prodigal sons
The return of Mr Roy to the TMC combined with an exodus of workers could have an adverse effect on the state BJP's morale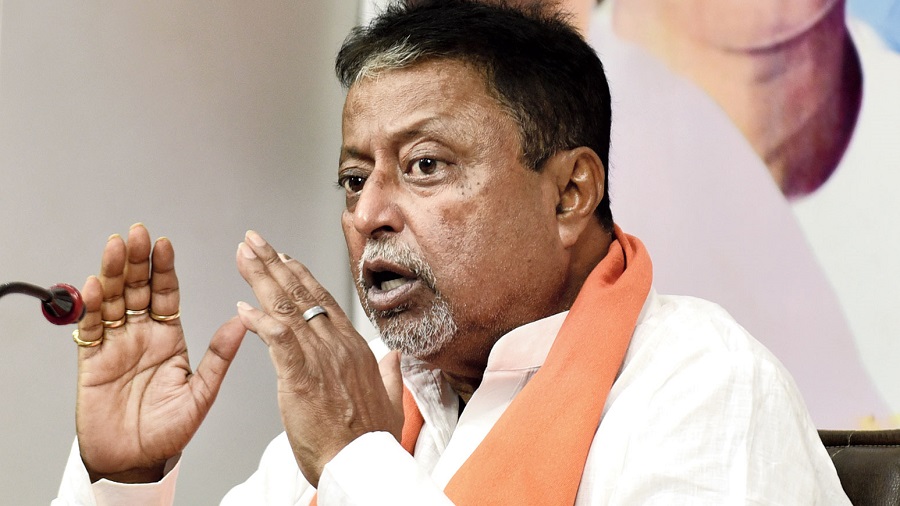 ---
---
A wilted leaf seems to have left a tree shaking. The president of the state unit of the Bharatiya Janata Party, Dilip Ghosh, has stated that a "wilted leaf" — presumably Mukul Roy who has now returned to the Trinamul Congress after a brief stint in Mr Ghosh's party — poses no threat. Yet, Mr Ghosh's confidence may be misplaced. There are murmurs of a massive 'reverse migration' of BJP leaders and, equally worryingly, foot soldiers who had moved away from the TMC before the assembly elections in Bengal. Several BJP legislators — defectors from the TMC — have expressed their intention of returning to Mamata Banerjee's outfit; this could lead to a significant dip in the BJP's electoral strength in the Bengal assembly. What should concern Mr Ghosh equally is the possibility of mass defections among the cadre. The BJP, in spite of its promising performance in the last parliamentary elections, remains organizationally deficient in the state. Mr Roy was viewed within the saffron party as a prized catch on account of his organizational skills. The return of Mr Roy to the TMC combined with an exodus of workers could have an adverse effect on the state BJP's morale and structural strength. While it may be argued that this ghar wapsi from the BJP to the TMC is yet another instance of political opportunism, it could also be read as the embodiment of the prevailing public mood. That should leave Mr Ghosh's 'tree' quivering.
Some broader speculations may be made on the basis of these developments. Ms Banerjee, an adroit reader of the political pulse and the public mood, is likely to use this momentum in her favour. She has already stated that Mr Roy's induction would have consequences at the national level and the meeting between Prashant Kishor, a trusted aide of Ms Banerjee, and Sharad Pawar has added grist to the political mill. The possibility of a resurgent Opposition throwing down the gauntlet to Narendra Modi and his party with
Ms Banerjee in the lead may not be an untenable proposition. That could energize the TMC — and Bengal. Yet, there is also a caveat that Ms Banerjee will do well to remember. The TMC's reversals began with the party's endeavour to dominate Bengal's political space by combining intimidation with defections. The TMC must shun this wish because absolute power turns parties authoritarian, eroding the democratic space in the process. As for the BJP, a past master in the game of defections, life has come full circle.