Editorial: Embrace all
There is a case for literary festivals to be more representative linguistically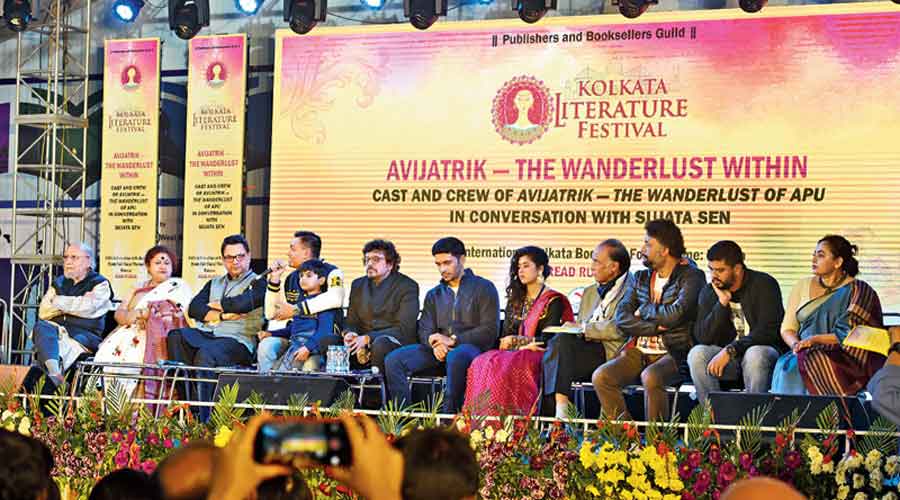 Representational image.
File photo
---
Published 10.12.21, 12:01 AM
|
---
Winter in India has become synonymous with literary festivals. These events are mutually beneficial for authors, publishers and their audience. Readers get to interact with their beloved authors and, quite often, bag signatured copies on discount. For the writer, the festival serves as a platform to share narratives and literary visions with a larger audience. Publishers, in turn, herd their posse of writers to these festivals in the hope of boosting sales. The actual numbers may not be particularly high — book fairs record higher sales — but the frenzy, a by-product of publicity and media attention, is often enough to catapult hitherto little-known works of literature into the orbit of stardom. It has been reported that 300 such gatherings take place across South Asia; most of them are dependent on corporate munificence.
The intersection of culture, private capital and the State has, however, not left these spectacles immune to problems. For instance, withdrawal of invitations to writers critical of ruling dispensations are not unheard of in India. There is also the preponderance of Anglophilia: books in English or those translated into English garner disproportionate attention. Dominant vernacular languages also fare better. There is then a case for literary festivals to be more representative linguistically. Assam's Kokrajhar Literary Festival has broken new ground by celebrating "peace and love" through poetry in a hundred different 'minor' languages. Poets recited their works in Ladakhi, Hajong, Kodava, Santhali, followed by a translation in either English or Hindi, providing insights into the lived realities of indigenous communities and hammering home the importance of acknowledging narratives in other tongues. India has over 15,000 publishers, many of whom work primarily in minor languages; but only 9,000 are officially listed. This is perhaps a testament to the larger inertia to save dying Indian languages. The People's Linguistic Survey of India had found that 600 languages were threatened with extinction and that India had lost 250 languages in the last few decades. Literary festivals have the potential to resurrect some of these endangered languages. But for that to happen, stakeholders — organizers, publishers, writers and readers — must shun profiteering and prioritize empathy and learning, both of which are rare — as rare as some of India's 'minor' languages.