Editorial: All's fair
'Islamophobia': India's emphasis on fairness seems dishonest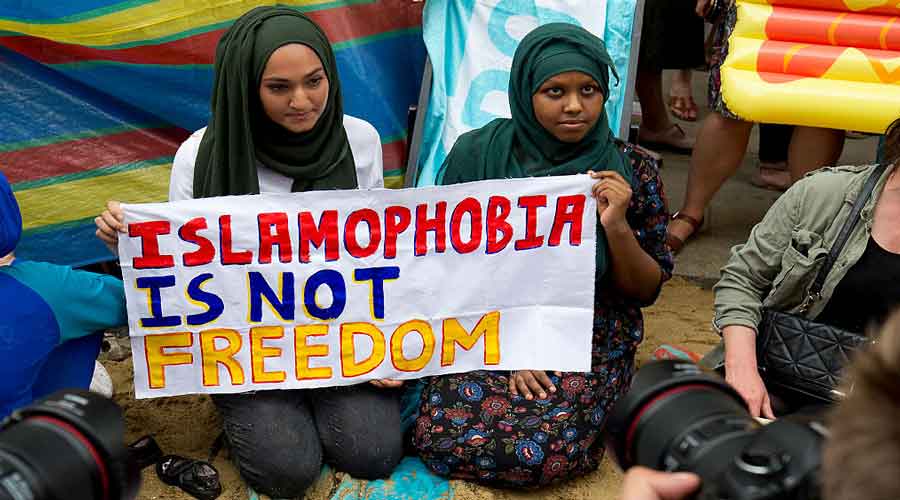 Representational image.
Twitter
---
Published 21.03.22, 12:42 AM
|
---
Soothsayers might find the Ides of March significant for more reasons than Julius Caesar. The United Nations passed a resolution marking March 15 as the International Day to Combat Islamophobia. While the resolution, moved by Pakistan and supported by mainly Islamic and Muslim-majority countries and by China, was passed by consensus, India argued that one religion should not be set apart as the target of phobia and given an international day. The concept should be of 'religiophobia', hatred of all religions, including Buddhism, Hinduism and Sikhism, and not just of Abrahamic ones. India's Permanent Representative to the UN cited examples of such hatred, one being the destruction of the Bamiyan Buddhas. On the face of it, including all religions is a sensible approach. It would suit the agenda item, Culture of peace, under which the resolution was brought, and pacify fears that threats to other religions would be played down. Besides, there is already the International Day Commemorating the Victims of Acts of Violence Based on Religion or Belief in August. Making the threat to one religion into a separate international day might prompt other religions to ask for the same. India declared that it would be sorry to see the UN divided into religious 'camps'.

All this would have been more convincing if there had been less discrimination and violence against India's minority groups within the country. The espousal of Hindutva by the ideological allies of the ruling Bharatiya Janata Party, the hostile rhetoric employed by politicians against members of a minority religion, violence in which BJP governments are either complicit or active — as in Uttar Pradesh — together with discriminatory citizenship laws make India's propagation of 'religiophobia' as a counter to Islamophobia in the UN seem less than disinterested. The insistence on the hatred of non-Abrahamic religions must be seen in this context. Of the list given, Buddhism and Sikhism are supposed — by the BJP and its friends — to be part of the larger Hindu family. The sub-text, therefore, is multi-layered and unsettling. Majoritarian victimhood is electorally successful. So, in spite of India's polite condemnation of anti-Semitism, 'Christianophobia' and Islamophobia, its emphasis on fairness may seem dishonest. For a regime that does not mind Islamophobia, the UN resolution is cause for discomfort, not least because of the countries behind it.