Dual burden: Women and domestic space
For most women in the third world, the domestic space — 'home' — is, contrary to the idealized imagination of it, far from a safe haven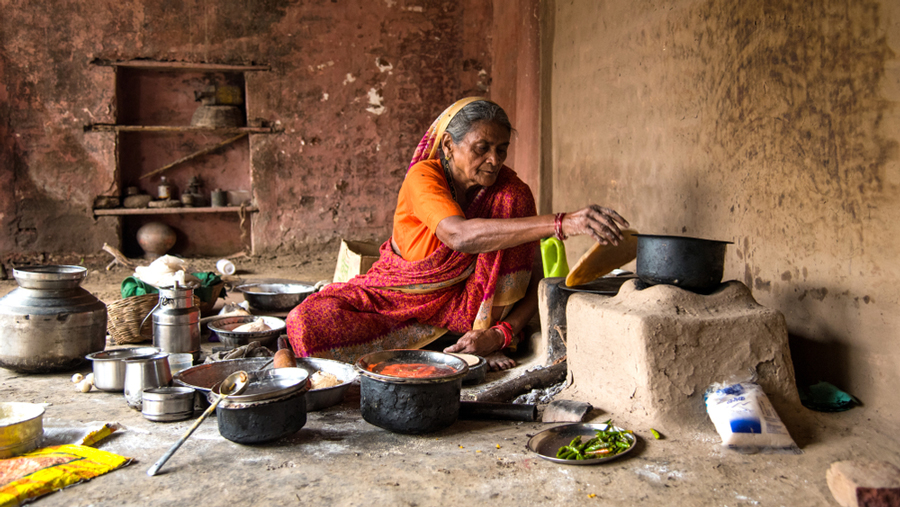 ---
---
Challenging the sexual division of labour has been one of the magnanimous victories of the struggles launched by the women's movement in the last century. Striking at one of the pillars of patriarchy, it was an early step towards revolutionizing the lives of women. Unfortunately, in most of the third world today, women joining the 'productive' workforce has not translated into equality in division of labour in the domestic sphere. Rather, there is now dual pressure on women to manage not only their professional lives but also shoulder a disproportionate share of household and familial responsibilities. Ironically, this has opened up a new challenge for women: to be counted as the 'good' daughter, wife or/and mother, she has to prove her commitment to domestic responsibilities and her professional life.
The pandemic, however, has marked an important moment in the reconfiguration of women's relationship with the domestic space. It is important to cast a glance back at this contested domain to understand the gender implications of a pandemic. While the differential experiences of women in the domestic sphere are significantly mediated by the intersectional vulnerabilities of their location in terms of class, caste, religion and sexuality, I shall focus largely on the plight of middle-class Indian working women who are being compelled to manage the demands of work life while being confined to the domestic physical space. What does it mean for these women to be confined to the domestic physical space without being limited by the demands of domesticity? Does it in some ways signal an undoing of the advances made by women through a century of struggle against patriarchy by a historic overturning of the traditional sexual division of labour?

Different space
For most women in the third world, the domestic space — 'home' — is, contrary to the idealized imagination of it, far from a safe haven. It is a space which is experienced as unequal, demanding, violent and, therefore, precarious for them. In fact, as pointed out by radical feminists decades ago, domestic and intimate spaces are those where patriarchy manifests itself most powerfully in order to control women's lives. What then are the implications of their confinement to the domestic physical space while catering to the demands of the professional world? It has meant an intensification of the various challenges shaped by an archaic imagination of a patriarchal domestic space and its predominant practices. It has meant lesser control over limiting domestic reproductive labour. Women are now overburdened with greater domestic responsibilities of managing household chores and care functions. It has meant lesser control over their sexuality and biological reproduction, the idea of sexual consent and ownership of one's own body being still remote in many intimate relations even today. It has meant that they are now exposed to various forms of domestic abuse and violence, mental and physical. It has also meant that the promises held by a workspace as a potentially liberating space has been snatched away. Notwithstanding the challenges that women face in male-dominated workspaces, these are also spaces for them to explore their own self, develop a sense of self-worth, nurture camaraderie with colleagues, often of the same gender, and unwind after work hours on their own terms, away from the restrictive and the regulatory space that is home. It has also adversely impacted their productivity in the labour market.
The pandemic has brought newer challenges for women entrapped within patriarchy and exposed, once again, the regressive nature of the domestic space. Clearly, there are newer battles to be fought. Are we ready for it?