Asking Alexa: Editorial on dependence on Amazon's voice assistant
In 2022, Indians asked Alexa bizarre, mundane and intimate queries. What does this mean for the future of human communication?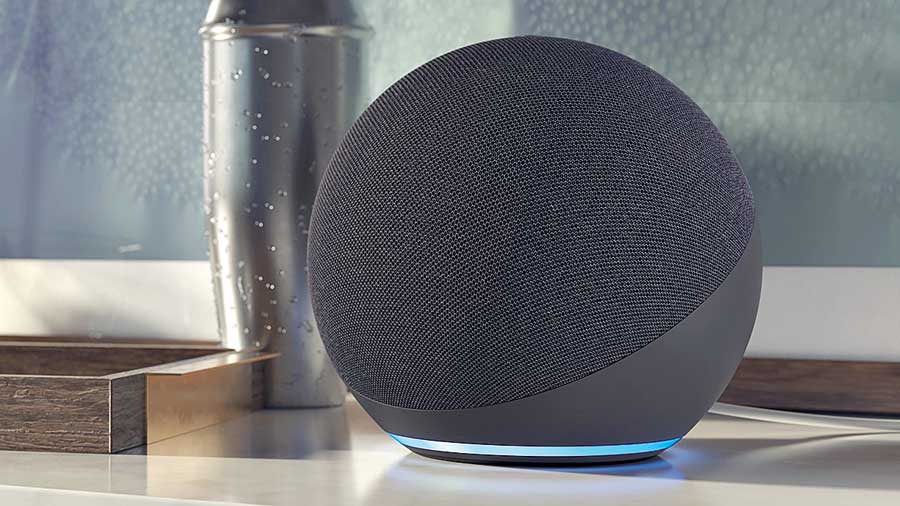 With the AI revolution that is turning machines into adroit conversationalists, the contours of human companionship are undergoing a revolution.
File Photo
---
Published 29.01.23, 04:56 AM
|
---
In popular culture, the rise of the machines is often portrayed in the form of a violent war with humans. But the conflict, in reality, can be subtle, even invisible. Machines do not need to use force to overpower man: they merely need to create a form of dependency in the guise of efficiency. One example of this growing — discomfiting? — dependence is apparent from the list of questions that Indians asked Amazon's voice assistant, Alexa, last year. Such is the reliance on this virtual entity's wisdom that two of the most frequent queries to Alexa were whether one should take a bath and if one should sleep. Alexa has had its hands full helping Indians out with everything, from doing their homework to finding them girlfriends. It could then be time to christen — honour — Alexa with the Bengali moniker, 'doshobhuja'.
What these questions, bizarre or profound, revealed were the phenomena that made Indians curious. The search for recipes topped this list of curiosities: Alexa was the favoured sous chef with people seeking a helping hand in cooking things as diverse as chai to chicken biryani. The twilight zone, arguably, came a close second. A large number of users wanted to know whether aliens exist; Alexa was also asked if it believes in the supernatural. The growing fascination with such genres as sci-fi and horror may be one reason behind this preoccupation. It is equally possible that the rise in unscientific temper — a sign of the times — made Indians ponder such imponderables. Then, there was Bollywood, of course. Alexa must have developed the AI version of migraine after being bombarded with questions about Alia Bhatt's age, Katrina Kaif's height, the name of Anushka Sharma's baby and the possibility of Salman Khan tying the knot.
A worrying pattern can be discerned from these random enquiries. There was a time when these very questions used to be posed to humans: friends and family members would be the go-to people for advice on all those things — from love to food — that engross the mind. Now there is Alexa. The structural transformations in elementary units of socialisation — the family and, post Covid, even schools — along with the global contagion of loneliness have forced man to reach out for the machine. Little wonder that Amazon declared Alexa to be India's favourite 'companion'. With the AI revolution that is turning machines into adroit conversationalists, the contours of human companionship are undergoing a revolution. The day is not far when Alexa's futuristic avatar would be fully immersed into human lives. With perfect cloud-based memories, it will be omniscient; with its occupation of the most intimate spaces, it will be omnipresent; with its eerie ability to elicit confessions and forge confidences, it could replace friends and family and become the soul mate, albeit without a heart.
Alexa, what will that be like?