Smart city? Not any more
The state capital has scored poor in the India Smart Cities Award, results of which were announced last Thursday.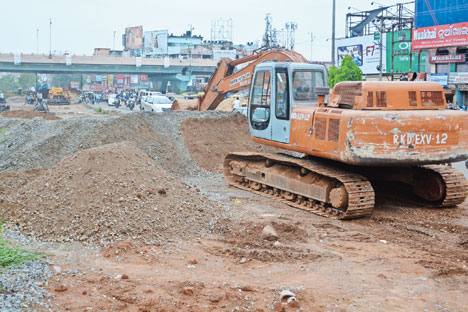 ---
---
Bhubaneswar: The state capital has scored poor in the India Smart Cities Award, results of which were announced last Thursday.
The ministry of housing and urban affairs launched the India Smart Cities Award on June 25, 2017 and asked only the smart cities of the country, including Bhuban-eswar, to compete for an award and rewards in three categories - Innovative Idea Award, City Award and Project Award.
Accordingly, the city had submitted its proposals for the awards and also to retain its image of topping the first set of smart city list. However, the efforts have not brought the desirable results for the city. The ministry named as many as nine smart cities in the award categories, but not Bhubaneswar.
The City Award has been bagged by Surat, while Ahmedabad and Bhopal became joint winners of the Innovative Award. Different projects bagged the awards for various cities, including Pune, Jabalpur, Vishakhapatnam, Bhopal, Jaipur, Coimbatore, Ahmedabad and Surat.
"The smart city award guideline strictly maintained that those projects and initiatives, which started delivering results, would be considered. We had submitted the proposals according to the requirement, but it seemed the ministry did not find our proposal to be much enticing," said a housing and urban development department official.
The missing out on the awards and getting low ranks in maintaining the cleanliness of the city have revealed the apathetic face of the administration, which only takes note when it gets the accolades from various quarters but failed to learn from its mistakes and shows the city's potential when it gets criticised.
The city after topping the list of first set of smart city list of the Centre in January 2016 has got accolades from various forums in the consecutive years. It has become the finalist in the Smart City Expo World Congress - Conference and Exhibition held in Barcelona in November 2016.
The city had also received the Pierre L'enfant International Planning Excellence Award from the American Planning Association for its smart city proposal in April last year. It also became the top 20 best performing smart cities of the world, according a study titled Global Smart City Performance Index 2017, released by UK-based Juniper Research.
"It is high time for Bhubaneswar that it learnt from its mistakes. The administration should not sit over the accolades and do nothing in real. The recent performance of the city has indeed revealed a shocking attitude of the government. It has the potential and should act accordingly," said Unit-III resident Janmejaya Mishra.
Mayor Ananta Narayan Jena said they had put several projects on fast track and were taking steps to improve the sanitation scenario of the city. "There are major hiccups in various projects. We are clearing those in a steady manner. We will bring back the top slot of the city shortly," said Jena.