In tune with melody
Music award for Arati Mukherjee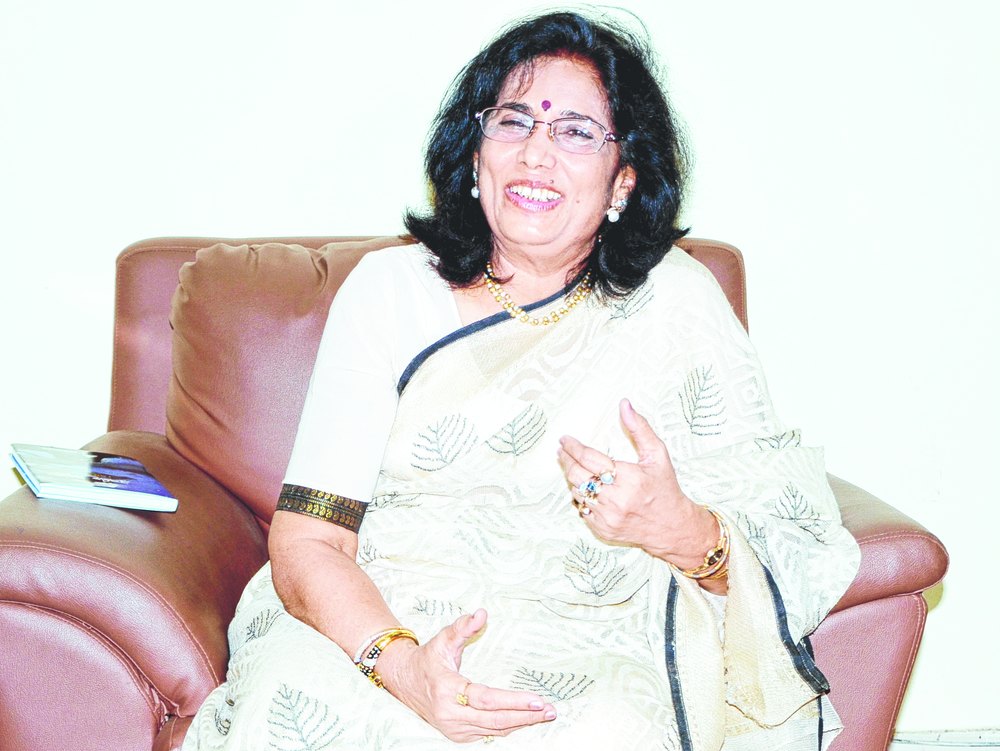 ---
Bhubaneshwar
|
Published 20.05.15, 12:00 AM
|
---
Bhubaneswar, May 19: Her voice touched everyone's heart when she sang Do naina aur ek kahani, composed by R.D. Burman, for the film Masoom three decades ago. Arati Mukherjee's voice is still as melodious as ever.
She was in the city to receive the Sangeet Sudhakar Balakrushna Das Award on Sunday. In a frank chat with The Telegraph, the singer went down the memory lane as she spoke about the good old days of Odia film music.
"I have sung so many compositions of Balakrushna Das in the sixties. The songs used to be so poignant, and I loved singing them. At that time, I was very young, and it was a great experience. Songs such as Dele dhara katha sare and Kiye daake re sudure were hits here, but since I recorded them in Calcutta, it was much later that I came to know of the popularity of these songs," she said.
Mukherjee said she worked with many music directors from the state and though she did not understand the details of the lyrics, she loved the tune and composition. "I would practise the whole song for a couple of days, and while singing, it helped me feel the emotions. Das's compositions were based on ragas, thumri and khayal and yet would be simple and melodious. In fact, all the music directors of Odia films were great then," said the septuagenarian. Her favourite artistes for duets were Akshaya Mohanty and Sikandar Alam. "I was also fortunate to work with Raghunath Panigrahi, and was in awe of his depth in knowledge of music," she said.
Talking about today's music and the singers of the present generation, Mukherjee said there was no dearth of talent, but it was sad that composers and singers were becoming slaves of technology.
"We used to rehearse a song for four to five days to understand the lyrics and could sing the entire song in one go during the recording. But today, they sing one line at a time, make changes digitally and that is where the feelings get lost," said the singer.
"If you can't feel the song you are singing, you cannot expect to create something evergreen like the works of R.D. Burman, Laxmikant Pyarelal, Kalyan ji Anandji or Odisha's Balakrushna Das," said Mukherjee.
She was delighted to be awarded after the legendary composer. "I am humbled to receive the award. I love to come to Odisha," she said.
The award was presented on the occasion of Das's 93rd anniversary at a concert at the Jayadev Bhavan. The annual event entered into its 23rd year where Das's most popular works were performed by eminent singers such as Shekhar Ghosh, Trupti Das as well as Mitali Chinara, Rashmi Mohapatra, Adyasha Das, Sourav Nayak and classical vocalists such as Bijay Jena and Ramhari Das. The Sangeet Sudhakar Balakrushna Das Foundation and the Guru Kelucharan Mohapatra Odissi Research Centre hosted the programme.