Facelift plan for Netaji Museum in Cuttack
Netaji Subhas Chandra Bose Birthplace Museum galleries getting revamped on the 75th anniversary of Azad Hind government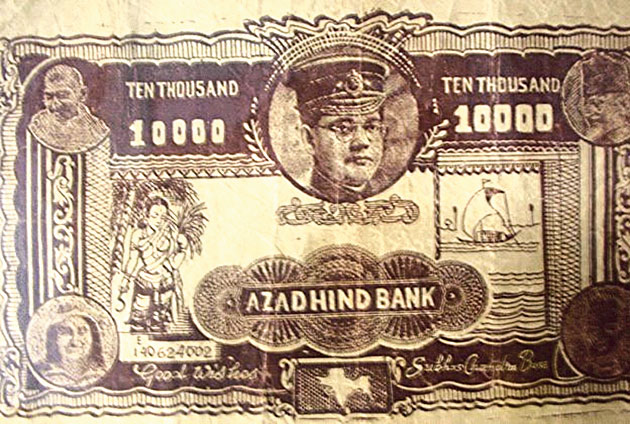 A currency note issued by the National Bank of Azad Hind
Picture by Badrika Nath Das
---
Cuttack
|
Published 21.10.18, 08:16 PM
|
---
The Netaji Subhas Chandra Bose Birthplace Museum here is modernising its galleries devoted to the provisional government of free India or Azad Hind formed by Netaji Subhas Chandra Bose.
Prime Minister Narendra Modi hoisted the national flag at the Red Fort in New Delhi on Sunday to commemorate the 75th anniversary of Azad Hind government.
Bose had formed Azad Hind government on October 21, 1943 and declared war against the British and its allies two days later through a radio speech.
The museum, which was inaugurated on January 23, 2010, marked the 121st birth anniversary of Netaji.
Museum curator J.P Das said: "Interior work is under way in all the four galleries of the museum. The revamped galleries will be opened before January 23 next year."
The galleries showcases how the provisional government had established the National Bank of Azad Hind and had its own coins and currency notes.
The gallery devoted on the Azad Hind Radio tells the little known story of how the radio service was started by Bose in Germany on January 7, 1942, "to unite Indians to fight for freedom" and its headquarters were shifted to Singapore and later Rangoon following the war in south-east Asia.
The museum also has the last Mughal emperor Bahadur Shah Zafar's verse that was used in the programmes of the Azad Hind government.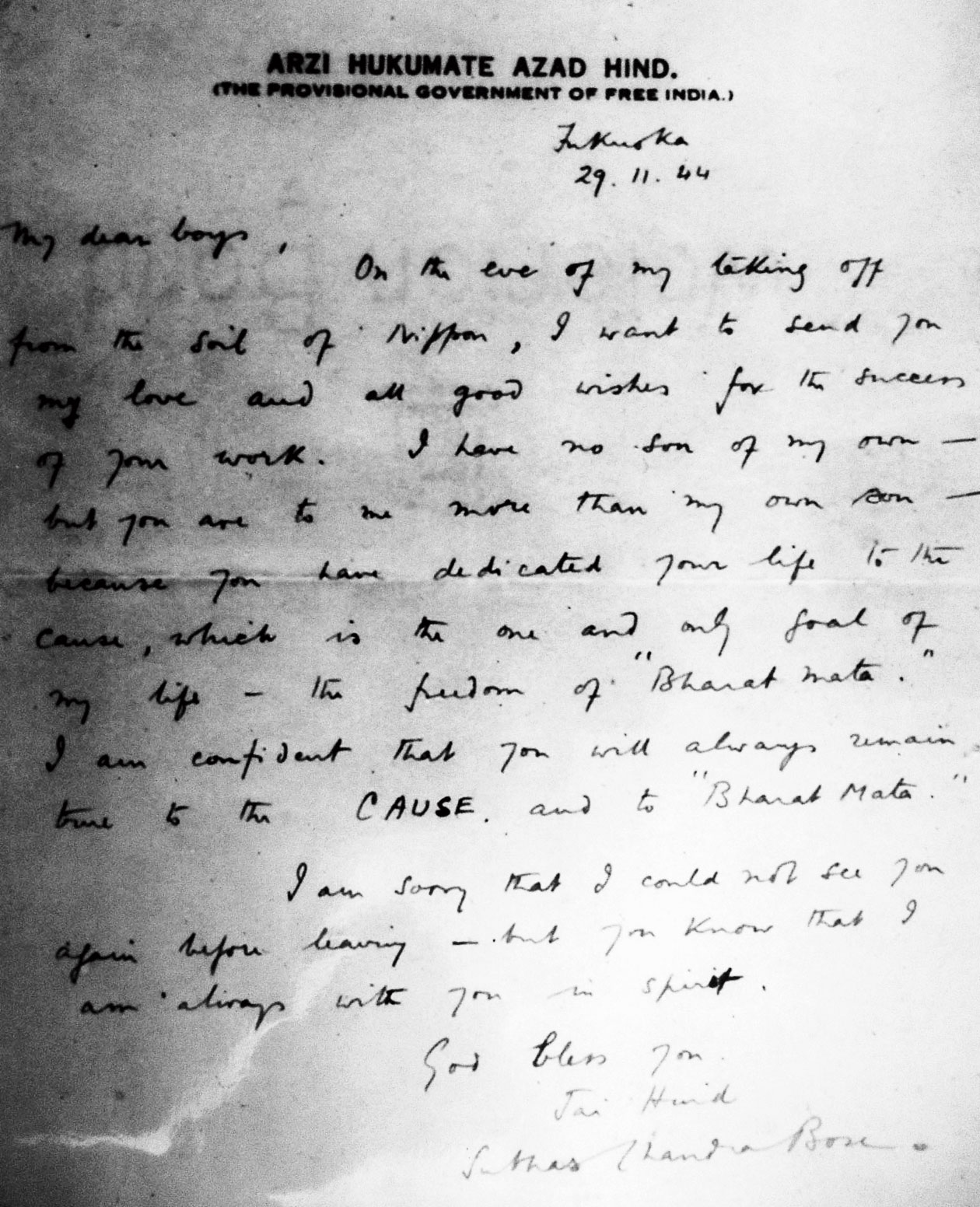 "Ghazio mein by rahegi jab talak iman ki, tab toh london tak chalegi regh hindusta ki." (So long as the crusaders are inspired by faith, the Indian sword will continue to sweep up to London)
The gallery on National Bank of Azad Hind has rare currency notes and coins. The bank was established in Rangoon in April 1944.
The money collected by the Azad Hind government was kept in the bank, which had an authorised capital of Rs 50 lakh and a paid-up capital of Rs 25 lakh.
One of the galleries also has a rare letter written by Subhas Chandra Bose from Japan's Fukuoka on November 29, 1944, in the letterhead of the "Arzi Hukumate Azad Hind".
The letter throws light on the softer side of Netaji and his confidence over the commitment of the "boys" to "Bharat Mata".
An apologetic Bose wrote to his "boys" (meaning Tokyo cadets), who were to him "more than his own sons" as he could not see them before taking off from the soil of Japan.
In his letter, Netaji wrote: "My dear boys, on the eve of my taking off from the soil of Nippon, I want to send you my love and all good wishes for the success of your work. I have no son of my own — but you are to me more than my own son — because you have dedicated your life to the cause, which is the one and only goal of my life - the freedom of Bharat Mata. I am confident that you will always remain true to the cause and to Bharat Mata. I am sorry that I could not see you again before leaving – but you know that I am always with you in spirit. God bless you. Jai Hind."