Parliamentary secretary row in Manipur
The HC's decision has prompted the Opposition Congress to seek the MLAs' disqualification and the resignation of the BJP-led state government on moral ground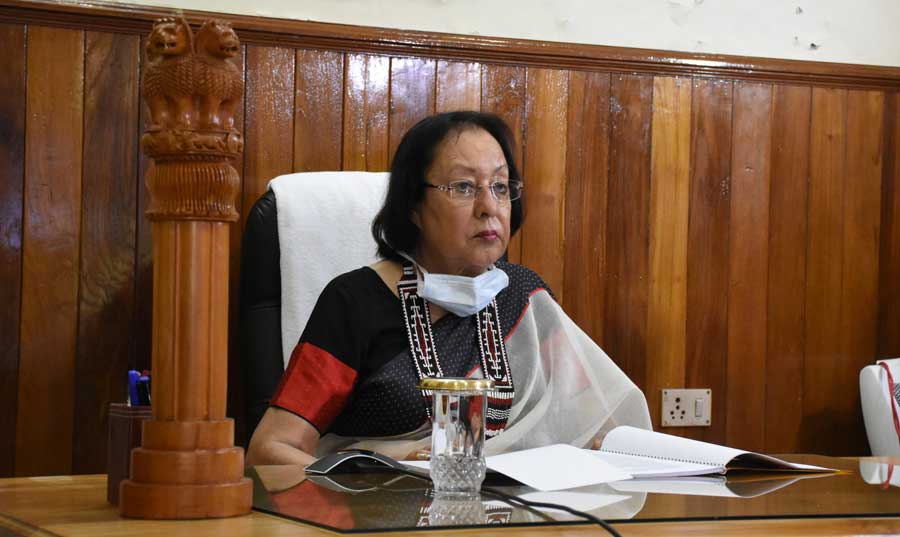 ---
|
Guwahati
|
Published 21.09.20, 01:06 AM
---
The High Court of Manipur has set aside the appointment of 12 MLAs as parliamentary secretaries, prompting the Opposition Congress to seek their disqualification and the resignation of the BJP-led state government on moral ground.
The court on Thursday pronounced that the Manipur Parliamentary Secretary (Appointment, Salary and Allowances and Miscellaneous Provisions) Act, 2012 and the Manipur Parliamentary and (Appointment, Salary and Allowances and Miscellaneous Provisions) Repealing Act, 2018 were both "invalid and unconstitutional".
A division bench comprising Chief Justice Ramalingam Sudhakar and Justice A. Bimol Singh, acting on a writ petition filed in 2018 challenging the appointments, passed the ruling, effectively quashing the appointments under these laws.
Manipur state BJP president S. Tikendra Singh confirmed that the court has quashed the parliamentary secretaries' appointments made in 2017 but also added that the twelve MLAs had resigned from their posts soon after their appointment was challenged in the court.
Senior Congress MLA and chief spokesperson K. Meghachandra told The Telegraph that they were preparing to meet the governor Najma Heptulla in the next couple of days to seek the disqualification of the MLAs and also the resignation of the government.
Of the 12 MLAs, eight are from the BJP, three from the Naga People's Front and one Independent.
The newly-appointed AICC in-charge of Manipur and Mizoram and former Union minister Bhakta Charan Das, who is reaching Imphal on Monday afternoon, will be part of the party delegation that will call on the governor seeking action against the MLAs, Meghachandra said. Das, a former president of Odisha PCC, replaced Assam MP Gaurav Gogoi who was in August elevated as the party's deputy leader in the Lok Sabha.
Welcoming the ruling, Meghachandra said the high court's order proves the "illegality and unconstitutionality" committed by the BJP government in Manipur and as such the state government must resign on moral ground and all the 12 "illegally appointed" MLAs as parliamentary secretaries by the chief minister be "disqualified" because they "enjoyed office of profit" from 2017 onwards and during their tenure as parliamentary secretaries.
"Therefore, the Congress is going to submit the representation for the disqualification of the 12 MLAs under Article 192 of Constitution of India to the Governor of Manipur.... We constitutionally demand that BJP government must resign as the continuation of this government will result in many unconstitutional and illegal acts," Meghachandra said.
Manipur has a 60-member Assembly and the size of the council of ministers cannot exceed 12 or 15 per cent of the total House strength. The 15 per cent cap on ministry size has seen state governments use the parliamentary secretary route to accommodate party MLAs or those from allies supporting the ruling dispensation, enjoying status and perks similar to minister of state.
However, the courts, including the Supreme Court, have in the past ruled these appointments unconstitutional.
The bench has cited a Supreme Court ruling in a similar appointment case related to Assam wherein the apex court had stated, "Article 194 does not expressly authorise the state legislature to create offices such as the one in question."