Panel report on implementation of Clause 6 of Assam Accord in Dispur court
The Centre had constituted the committee in July last year to recommend how to implement Clause 6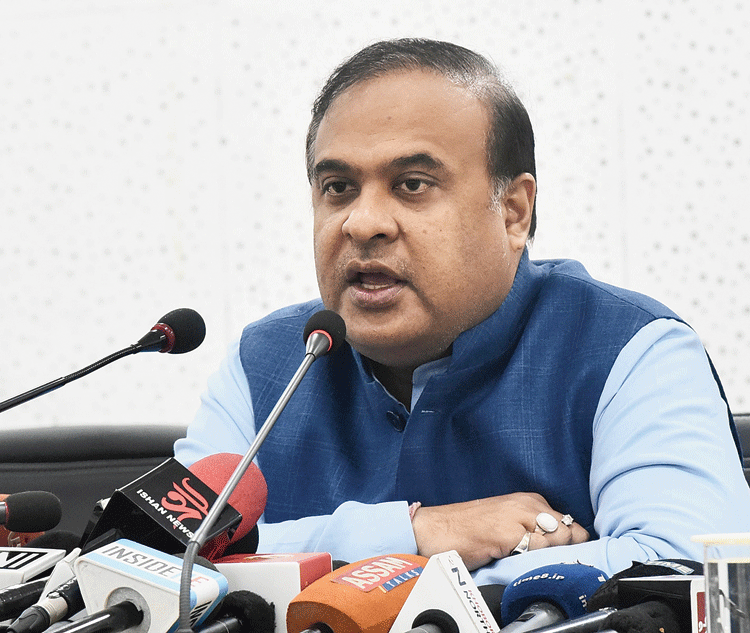 ---
|
Guwahati
|
Published 21.02.20, 08:14 PM
---
The Assam government, and not the Centre, will receive the report of the high-powered committee on implementation of Clause 6 of the Assam Accord.
When asked by The Telegraph, state cabinet minister Himanta Biswa Sarma on Friday confirmed reports that chief minister Sarbananda Sonowal will receive the report here on February 25. The members of the committee will also be felicitated.
However, the committee's chairperson and former Gauhati High Court judge Biplab Kumar Sarma told this correspondent that they have not received any intimation from the government yet.
The Centre had constituted the committee in July last year to recommend how to implement Clause 6, which envisages constitutional, legislative and administrative measures to safeguard, protect, preserve and promote the cultural, social, linguistic identity and heritage of the Assamese people.
The committee was given six months to submit its report, which was subsequently extended by a month. It finalised the report on February 10, five days ahead of the deadline.
The sealed report is in the custody of the Assam Accord implementation department.
The committee has written three letters to the Union home ministry, intimating it about completion of the report.
However, no reply has come from the ministry as of now.
This has been projected by a section of the local media as the Centre's "lack of seriousness" in implementing Clause 6, which prompted the Assam BJP to call a news conference on Friday to "clarify" the "wrong interpretations".
BJP spokesperson Rupam Goswami said when the committee chairman visited Delhi for personal work after February 10, joint secretary (Northeast) in the Union home ministry Satyendra Garg came to meet him, which reflects that the Centre is serious about the matter.
"Some people are trying to misguide the people of the state on the issue," he said.
Eleven of the 14 members of the committee met at the office of the Assam Accord implementation department on Friday and discussed media reports about the committee and its report over the past few days.
The members had also held an "informal" meeting at a member's house on Wednesday.
A member of the committee said those present during the Friday meeting authorised chairman Sarma to take the decision on whether the report would be submitted to Sonowal or not. AASU chief adviser Samujjal Bhattacharjya, when asked, told reporters, "It is the Centre's responsibility since the committee was constituted by the Centre."
Prime Minister Narendra Modi, during his visit to Kokrajhar on February 7, had promised that the Centre would implement Clause 6 after receiving the report from the committee.
When asked about the committee's reported suggestion to the Centre to introduce inner-line permit (ILP) in Assam, the member hinted about non-inclusion of such a recommendation.