Naga peace talks under threat: Church
Breakdown in discussion attributed to 'constant' raids, harassment, arrest and killing of the outfit's members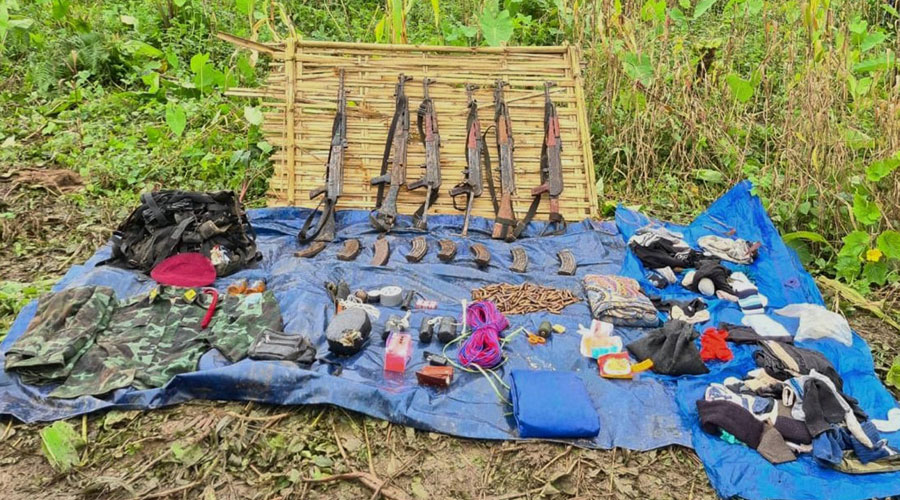 ---
|
Guwahati
|
Published 18.07.20, 03:35 AM
---
The Council of Nagalim Churches, a body under the National Socialist Council of Nagalim (Isak-Muivah), has said that the "constant" raids, harassment, arrest and killing of the outfit's members had put the ongoing peace talks at stake.
The NSCN (I-M) on Wednesday referred to the peace talks while declaring a "National Day of Fasting and Prayer" on Sunday, seeking divine intervention for unity and reconciliation among Naga political groups and protection of "Naga territories" and Naga people, among others.
The appeal for fasting and prayers came in the wake of six NSCN (I-M) cadres being killed by security forces in an encounter in Arunachal Pradesh on Saturday, which the outfit has declared as an act of terrorism. Security forces say the cadres of the outfit had entered Arunachal Pradesh to carry out subversive activities.
In its appeal, the church council referred to "total disregard to ceasefire ground rules" by the security forces, putting the hard-earned peace process at stake. The peace talks are "supposed" to be on the verge of final solution on the basis of the 2015 framework agreement signed between the NSCN and the Centre.
"There seems to be a dark cloud of confusion, uncertainty, and chaos hovering over entire Nagalim due to the insincere attitude and actions being displayed by GoI (Government of India)," the church council said in a statement. Nagalim refers to the "land of the Nagas".
According to the outfit, the ceasefire agreement between the Centre and the NSCN is supposed to be between two entities "without territorial limits", according to the Bangkok Agreement of June 14, 2001. Security forces say the ceasefire is confined to Nagaland only.
Ikato Chisi Swu, general secretary, Council for Nagalim Churches, who issued the statement, also urged the public, its members, leaders and government servants wherever they are to pray for "strength and will" to both the negotiating parties to bring the protracted Naga political issue to a logical conclusion on the basis "2015 Framework Agreement at the earliest and in accordance to the will of God".
It has requested all Naga national leaders to participate in the programme at Church Hebron, located inside NSCN (I-M)'s central headquarters, around 45km from Dimapur.
Such appeals for prayers by the church council have been made in the past whenever there has been turmoil in the state or important developments impacting the peace process, sources said.
The NSCN (I-M) is in ceasefire with the Centre since 1997 to find a solution to the decades-old political problem.