Manipur: Students with less than 75 per cent attendance face exam bar
State government has also requested police department to 'invariably' check driving licences of students driving motor vehicles in school uniforms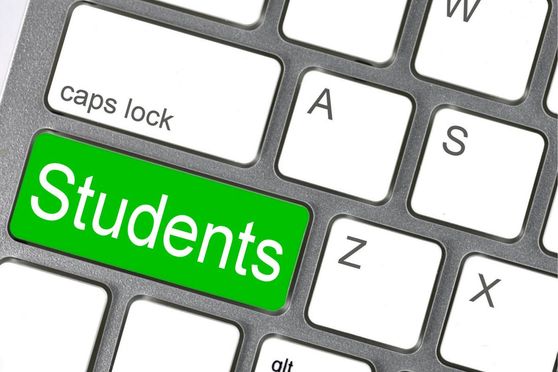 Representational Picture
File Picture
---
Guwahati
|
Published 24.09.22, 01:21 AM
|
---
Students in Manipur government schools will be barred from appearing in their examinations if they have less than 75 per cent attendance without permission from the school authorities.
An order to this effect was issued by the education (school) department on Thursday as part of the government efforts to ensure security of students and boost attendance so that they can "take advantage of the knowledge being imparted to them by their teachers in the class". 
The Manipur school education department has not restricted itself to the safety and security of the students in schools. 
It has also requested the police department to "invariably" check driving licences of students driving motor vehicles in school uniforms because these students are "usually below 18 years of age and are not eligible to drive/ride motor vehicles".
The order, issued by H Gyan Prakash, Commissioner, Education (School), was prompted by students in school uniform "loitering" during school hours in an around places "other than their schools" without proper guidance/school staff, raising "issue of security" for students. 
These steps included directing school authorities to ensure that all teachers take attendance of students for each period.  "Students having attendance below 75 per cent shall not be eligible for any activity in the school, including examination. Remaining 25 per cent shall be allowed only with leave sanctioned on relevant grounds," the order said.  
Each school will now also have to issue photo identity card to all students with relevant details so that they can be easily identified. The principal/school authority will also have to ensure students do not leave the campus without their approval and wear school uniform along with the photo identity card while they are in school and during school-related activities.  
"Principal/headmaster should contact the parent of any student in case any student is not following the guidelines. All teaching and non-teaching staff  shall remain within their school premises during school hours," the order said. 
The dircector of the school education has been requested to ensure the directives are "effectively and efficiently"  implemented in the "interest of the students". All deputy commissioners have also been requested to take necessary action in their respective districts.     
The order will impact 1884 government schools and over 1.41 lakh students.
"The order is not only aimed at stopping students from bunking classes but also ensure their safety on the streets. They are our future," an offcial said.