Local Utpaat creates record on crowdfunding platform Wishberry
Film campaign gets most donors
---
Guwahati
|
Published 24.02.20, 06:42 PM
|
---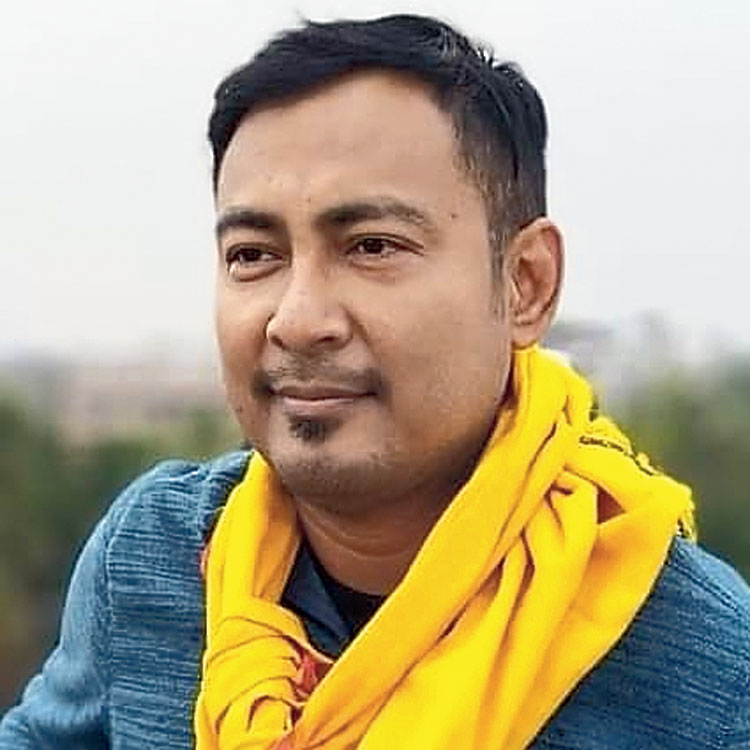 Local Kung Fu maker Kenny Basumatary's film Local Utpaat has collected more than Rs 10 lakh through crowdfunding for the film's post-production and release.
With 1,271 contributors, this is the highest number of donors on crowdfunding platform Wishberry's history in a single campaign.
"I am truly overwhelmed by all the love and support we have received, and I can hardly claim credit for myself. I believe it's the whole Local Kung Fu/Heavy Budget team that people love, and showed their support for," an elated Basumatary told The Telegraph after the campaign ended on Sunday with a collection of Rs 10,25,640.
With this fund, the film will be now released on September 4. The 90-minute comedy will be produced in Hindi as well as in Assamese.
Local Kung Fu, an action-comedy had set Basumatary apart, and was released in 2013. The sequel followed in 2017 and received an overwhelming response from viewers.
But due to some big budget Bollywood films during that period, LKF 2 had to be withdrawn from theatres. However, it's available on moviesaints.com.
In 2018, another action-packed comedy, Suspended Inspector Boro, hit the theatres and that was also welcomed by the viewers.
However, these were not enough to get the producers their money back. So Basumatary is determined to get his next project, Local Utpaat, done by any means.
"I have realised that proper comedy films are quite rare, and genuinely funny ones even rarer. And since my team seems to have the gift of making people laugh, I almost feel like it's a duty to provide 90 minutes of recreation for people," Kenny added.
On the overwhelming response at Wishberry for the film, its co-founder Anshulika Dubey said it indicated the love of people for Basumatary's films.
"We at Wishberry are very delighted to see people's response to Local Utpaat. It has garnered the highest number of donors in Wishberry's history, creating a new record. Kenny's films are loved by the public and it shows in the success of his crowdfunding campaign. We hope his success can encourage more Assamese filmmakers to try crowd unding!" Dubey told The Telegraph.