KMSS leader held for CAA violence
Sources said Sensowa was spearheading the anti-CAA movement in the district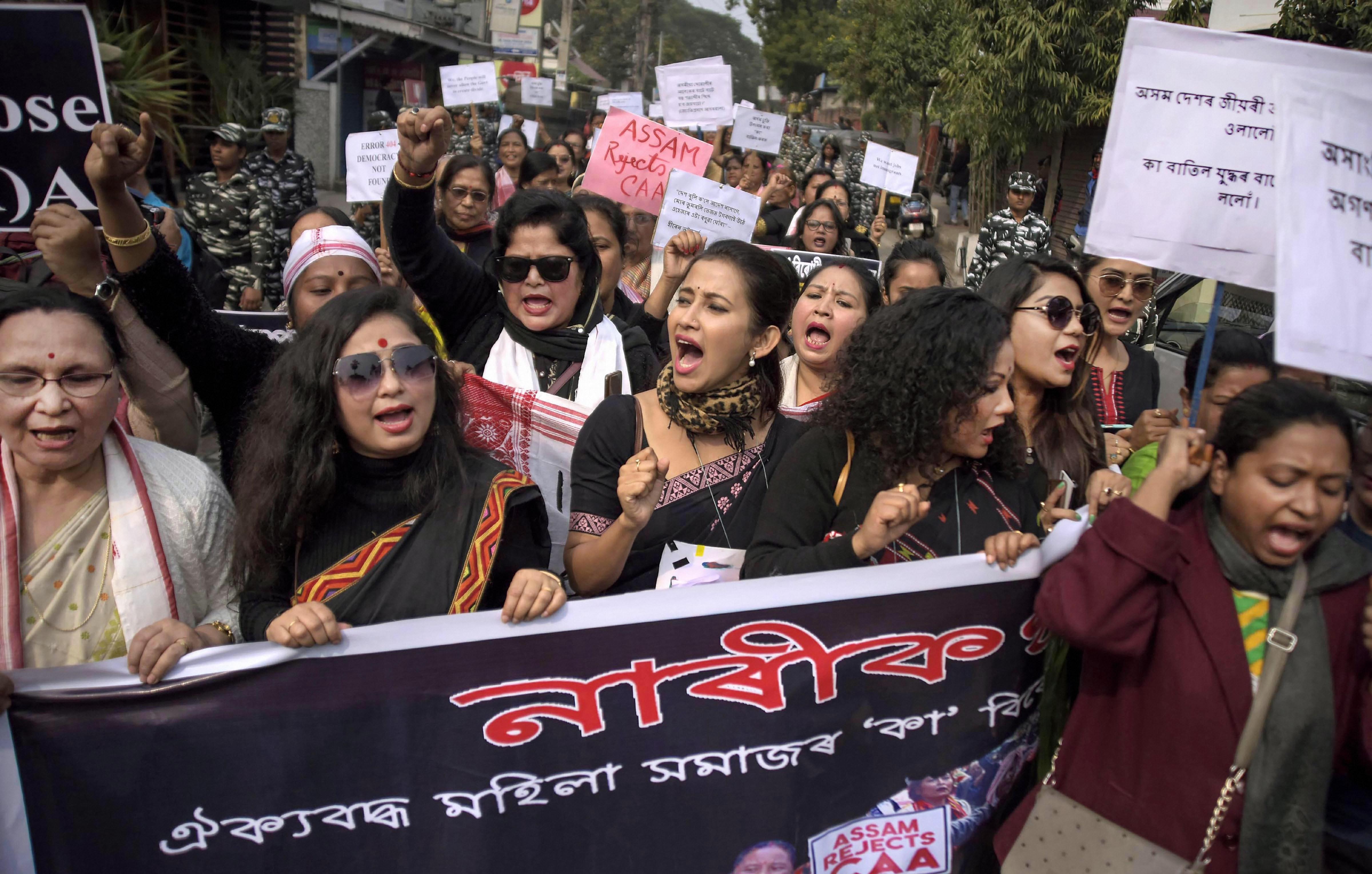 ---
---
The Krishak Mukti Sangram Samiti (KMSS)'s Dibrugarh unit joint general secretary Sashi Sensowa was arrested on Monday for "violence and vandalism" during protests against the Citizenship Amendment Act (CAA) in the Upper Assam district.
After arresting Sensowa from his house in Tingkong, the police produced him in court, which sent him to judicial custody. Later, KMSS's women's wing, Nari Mukti Sangram Samiti, laid siege to the jail here and residents of Tingkong blocked Rajgarh road, demanding his immediate release. The protesters also shouted slogans against the government. Traffic was disrupted for an hour after locals blocked the road.
KMSS Dibrugarh district secretary Hemanta Konwar said, "Sensowa was arrested for his participation in the anti-CAA movement. The government is imposing the CAA without the consent of the people. His arrest is a ploy to dislodge the anti-CAA movement. We condemn such act. We demand his immediate release because he has done nothing. We will continue our protest till the CAA is repealed."
Sources said Sensowa was spearheading the anti-CAA movement in the district.
Konwar said members of self-help women's groups in the area have decided not to repay loans taken from government-aided micro finance companies till KMSS leaders are released. He "condemned the arrest of KMSS leaders".
The first KMSS leader to be arrested in police crackdown on CAA protesters was Akhil Gogoi in Jorhat on December 12. He was arrested as a preventive measure amid protests against CAA. On December 13, Guwahati police registered a suo moto case against him. The case was handed over to National Investigation Agency (NIA) on December 14. The NIA booked him under the Unlawful Activities (Prevention) Act (UAPA).
KMSS Barbaruah anchalik secretary Biju Tamuli was also arrested for "vandalism and violence" during CAA protests in Dibrugarh on January 2 night.
Dibrugarh superintendent of police Sreejith Tiraviam said, "Sensowa was arrested in connection with violence, vandalism and arson. We have scientific evidence against him and arrested him on that basis. We have enough evidence against the persons who were involved in vandalism and violence."
Dibrugarh, the home district of chief minister Sarbananda Sonowal, had witnessed massive protests against CAA.
Many government installations like the post office, United Bank of India branch, the circle office, the zilla parishad chairman's office, Chabua town committee office and gaon panchayat offices in Chabua were damaged during the protests. Chabua MLA Binod Hazarika's house was also set ablaze.