Free rice for Assam tea workers
Free rice for tea grden workers and price reduced from Rs 3 for 1kg rice to Re 1 for non-tea garden beneficiaries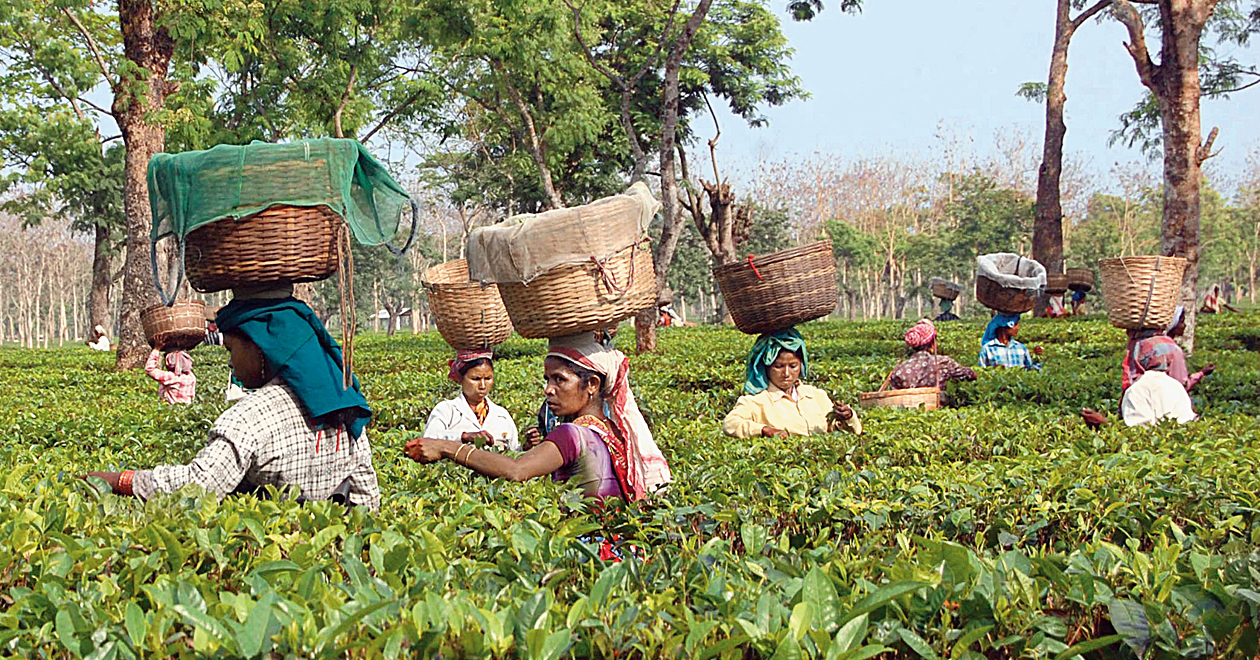 ---
|
Guwahati
|
Published 27.01.19, 07:00 PM
---
Ahead of the Lok Sabha elections, the BJP-led Assam government is going to make rice free for tea garden workers and Re 1 a kg of rice for non-tea garden beneficiaries under the National Food Security Act (NFSA).
At present, an NFSA beneficiary pays Rs 3 for 1kg rice. The remaining amount is borne by the Centre.
There are 2.48 crore beneficiaries in Assam under the NFSA for whom the state needs 1.35 lakh tonnes of rice every month.
Unlike in other states where both rice and flour are distributed under the NFSA, only rice is distributed in Assam.
Source in Dispur told this correspondent that the government had directed the state's food and civil supplies department, which is responsible for implementation of the NFSA, to submit to it the amount of additional burden that the state exchequer would have to bear once the scheme is launched.
The department initially was in a fix as it does not maintain a separate list of tea garden workers because there was no need for a division between the beneficiaries of tea gardens workers and others so far. The results of past elections in the state indicated that majority of tea garden workers had voted in favour of the BJP. "However, it has been estimated that the scheme will put an additional burden of Rs 300 crore per year on the state exchequer," said the source.
He added the Congress government had also made an effort to lower price of rice under the NFSA to Rs 2 a kg, but as it put an additional burden of Rs 13 crore a month for the state exchequer, the government abandoned the scheme after two months.
The source said the advocate-general of Assam had given a green signal to the government's plan to use the ration cards of the NFSA beneficiaries to advertise the government's schemes using photographs of chief minister Sarbananda Sonowal.
Senior officials of the department had reservation about cancelling the existing 60 lakh ration cards ahead of time and print new ones spending around Rs 9 crore following which they approached the advocate-general.