Elephant herd terror in Udalguri
The villages are being frequented by tuskers every night, giving residents sleepless nights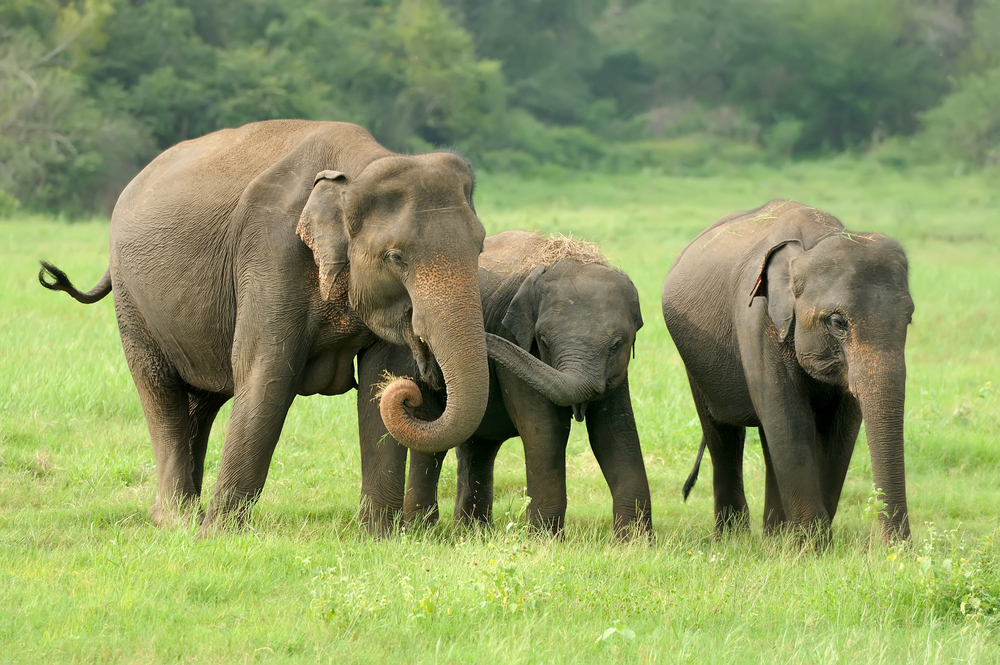 ---
|
Udalguri
|
Published 12.05.20, 07:46 PM
---
A herd of 200 wild elephants, that came down from the India-Bhutan border hills here, have entered villages, including Orangajuli, Nonoipara, Segunbari and Bholatar over for the past fortnight, damaging several houses and injuring villagers.
The village falls under Nonai forest division in Udalguri district.
"The villages are being frequented by wild elephants every night as a result of which the villagers are spending sleepless nights. Every year, the elephants come and spark terror in our village," said Tankeswar Deka, a resident of Borengabari village in Udalguri.
He said, "We have informed the forest department about the elephant depredation and they are aiding us in chasing away the herd. The herd is spotted in the area every night. This year alone, two deaths were reported and one Towke Dorji, 38, received injuries in an attack by elephant on the night of May 4."
Nabajyoti Baruah, a conservationist of Udalguri, told The Telegraph, "Forest personnel are keeping vigil and villagers are also volunteering to help them. Already a large herd of 200 elephants has come down from the hills and things get worse during the monsoon."
Asked if electric fencing has proved effective, Baruah said, "Electric fencing is deployed in some areas of Khalingduar reserve forest and Bornadi wildlife sanctuary but a lack of timely repairing has made them almost non-functional."
"My living quarters in Orangajuli tea estate was damaged by a lone elephant no one from the administration visited me. Some villagers say I will get compensation but who knows how many years it will be take to materialise," rued Noha Tanti.
A forest official said, "We have less manpower but we are patrolling the areas. The villagers are also helping us to drive the elephants away. This year, there is a big herd, which divides into 20-30 elephants and moves in different directions and hence the difficulty. We are having a tough time driving them away."
He said in 2019 alone, 25 human casualties and 14 injuries and eight elephant deaths were reported in the division.
Many others sustained injuries as well.
A total of 320 houses were also ransacked and 295 hectares of cropland damaged in Udalguri.