Dibrugarh girl beats all odds
Bipasha wants to become a Bihu dancer and represent Assam in the global arena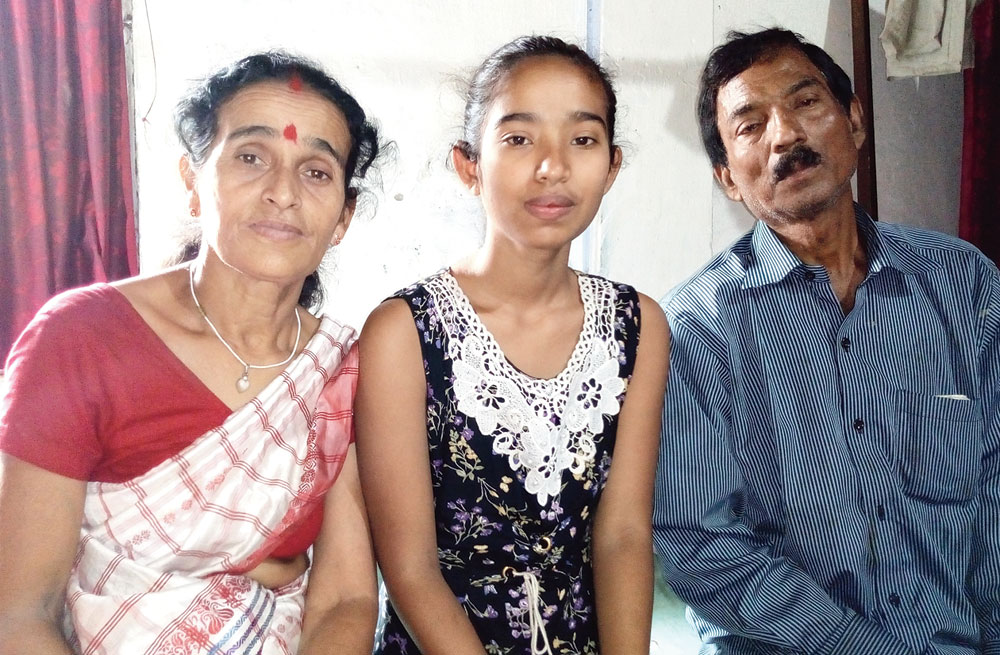 ---
---
Bipasha Hazarika didn't have a study table. Her parents couldn't afford to sponsor her studies. But nothing could stop the Dibrugarh girl from passing the High School Leaving Certificate (HSLC) examination from Bajranglal Beria Sarswati Sishu Mandir with 83 per cent marks.
Bipasha wants to become a Bihu dancer and represent Assam in the global arena.
Her father, Prafulla Kumar Hazarika, a watchman at Dibrugarh Sahitya Sabha, earns Rs 1,500 a month. Her mother Tutumoni works as a help at the sabha.
Bipasha gave credit to her parents and teachers for her success. "I will study arts. I want to pursue a course in theatre. I have participated in many theatre festivals. I performed as a Bihu dancer as well. I want to represent our rich culture on the international stage," she added.
"Out of 600 marks, I got 497. I got 95 per cent in mathematics. My teachers gave me tuition free of cost. My parents supported me all the time," she said. "Bipasha has made us proud. She is a very hardworking girl and her teachers helped her in her studies. Our financial condition is very poor and we cannot afford to pay for her studies. Teachers and DHSK College principal Sashi Saikia came forward to help her," said Tutumoni.
"Our house is not located in a good area. We couldn't even give her a study table but despite that she made us proud. She never complained about anything. Her father and I work hard and want to see her become a good person who helps the poor," she added. Soon after the results were declared, distinguished personalities of the district and renowned persons from Dibrugarh Sahitya Sabha thronged Bipasha's residence.