Concern over rise in crimes
Robbery cases are on the rise in Karimganj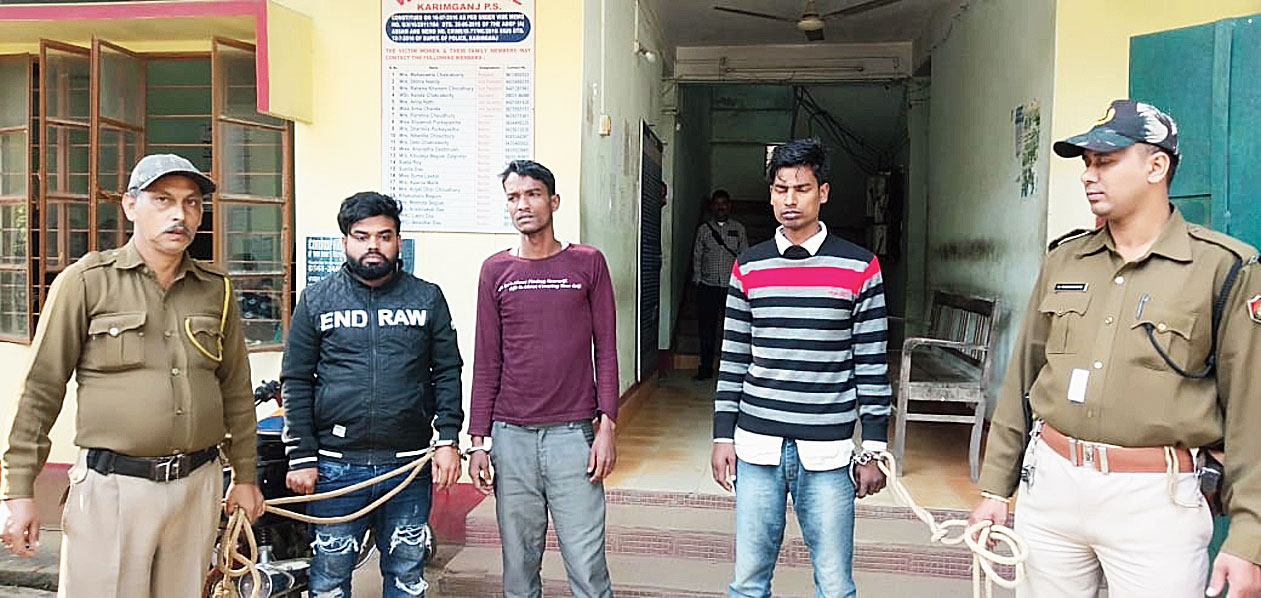 ---
---
Residents and organisations in Barak Valley's Karimganj district have expressed concern over deterioration of law and order and increase in smuggling and use of drugs.
Robbery cases are also on the rise in Karimganj. Two days ago, a group of dacoits snatched Rs 10 lakh from a businessman near the bypass in Karimganj, when he was on his way to Nilambazar. Karimganj police station officer-in-charge Utpal Bora said they have picked up five persons in connection with the incident. He said all the arrested are from Nilambazar. Several incidents of theft and anti-social activities have been also reported from various places in the district.
Krishak Mukti Sangram Samiti district president Fajle Al Siddiqui alleged that there has been an increase in illegal activities like dacoity, theft, smuggling, selling of illicit liquor and teer gambling, particularly in Karimganj town and Nilambazar. He said the youth were the worst affected by the illegal activities. He alleged the apathy of the district administration was the root cause for the deterioration of law and order.
Siddiqui said the KMSS would launch a vigorous movement against these illegal activities and the alleged inaction of the district administration.
Nilambazar Development and Demand Committee president Abdullah Choudhury said they are closely monitoring the situation and will launch a movement if the situation does not improve.
He expressed concern over the increase in the sale of drugs, ganja and illicit liquor.
Members of both groups have decided to gherao the circle office of Nilambazar soon. Both the organisations alleged the situation had worsened particularly because of police inaction.
Nilambazar police station officer-in-charge R.P. Rongmei was not available for comment.
National Highway 8, which connects Assam and Tripura, has become a safe corridor for anti-social elements and drugs abuse. Both the organisations demanded constant vigilance and mobile patrolling by police to tackle crimes.
Sanjit Krishna on Wednesday took charge as the new Karimganj superintendent of police, taking over from Manabendra Debroy, who was transferred to neighbouring Cachar district.